(Last Updated On: April 22, 2023)
Let's do an Amazon Competitor analysis. Jeff Bezos founded Amazon in the year 1994. It is a major online retailer based in Seattle, Washington. The world's largest retailer, Amazon, uses the cloud technology platform to deliver its services through the Internet. Amazon.com concentrated on selling books, TV series, and movies in their early years of existence.
Amazon's services have now been expanded to encompass a wide range of items all under one roof. Electronics, food, groceries, clothing, and a variety of other products are among the items available. Amazon provides a selection of promotions on a daily basis as well as during the holidays.
To assist consumers with their online purchases, Amazon provides both a website and an app. They may utilize the user interface to place purchases, make online payments, track transactions, and return and refund items if they are unhappy.
In the digital realm, Amazon has a lot of competition: Netflix competes with Amazon Prime Video in the media, Google Home competes with Alexa, Amazon's virtual assistant, and Microsoft Azure and Google Cloud fight with Amazon Web Services. Furthermore, Amazon has competition in both the B2B and B2C industries.
Amazon competitor analysis
In this article, we've examined all of Amazon's rivals. The following is a list of Amazon's top competitors:
1. Online Retailers
Let's start with the most apparent Amazon competitors: online retailers. In the United States alone, eCommerce has grown in popularity in recent years, accounting for 21% of total retail sales. Despite the fact that Amazon is the largest online consumer marketplace, small companies have a distinct edge.
Amazon's mass-produced commodities will always have an edge over online shops that sell one-of-a-kind, hard-to-find things. Take TREEHOUSE child & craft, for example.
Compared to Amazon and other huge online markets, small businesses have a significant edge. It specializes in high-quality children's toys, art, and literature, emphasizing "unique, kindly-made products from all over the world."
Sure, you won't be able to compete on pricing or delivery time with Amazon. In terms of scope, size, and logistics, Amazon is nearly endless. However, you might be able to exceed Amazon in terms of unique items and personalized shopping experiences that keep customers happy and coming back for more.
2. eBay
eBay is an American e-commerce platform founded by Pierre Omidyar in 1955 in California. It has grown to a worldwide reach of 180 countries and 14,000 employees since going public in 1998. Its main business is online retail, which has over 180 million active customers and a yearly turnover of $ 10.7 billion.
eBay is the second largest eCommerce brand in the United States, with a 7.2 percent market share, and the most significant Amazon competitor. It is a virtual marketplace where you can purchase and sell new and used things.
Its marketplace has over 1.4 billion goods, as well as the ability to trade live performance tickets. It has also made it easier for neighbors to trade goods and services.
3. Alibaba
Alibaba is a multinational corporation that specializes in online wholesale sales. It was started by a former English teacher and a few friends in 1999. As of June 2020, they have 758 million active users! It is a major rival of Amazon.
While they too focus on online sales, their business strategy differs from Amazon's. Alibaba is made up of three different companies. Also accessible are Taobao and Tmall. Alibaba is primarily concerned with B2B sales, whilst Taobao is concerned with B2C sales, and Tmall is concerned with global companies.
Alibaba also acts as a go-between in China's booming eCommerce market. They facilitate the exchange of products between vendors and purchasers, but they do not handle the items themselves. Rather, merchants pay fees and commissions to Alibaba in exchange for the opportunity to sell their items on the site.
It claims to have a global presence, although its concentration is mostly in China. By 2020, Alibaba is predicted to account for more than half of all Chinese online retail sales like Amazon's competitor analysis.
4. Otto
Over the years, Otto has been listed as Europe's largest e-commerce firm. Since its start, it has been reinventing itself in order to give clients a one-stop-shop experience. Otto sells items from a variety of brands on its marketplace. The navigation for the consumer is made simple.
Users may quickly browse and order these goods using the retailer's user-friendly interface. Otto's fields of expertise range from home and lifestyle to fashion, technology, and sports. Because of its external alliances and excellent customer service, Otto is viewed as a key challenger to Amazon.
5. Flipkart
Flipkart is a popular e-commerce site that sells a wide range of products including apparel, furniture, electronics, cosmetics, and other necessities. The large range of items provided attracts almost 100,000 registered retailers.
Customers may place orders on the website or through the app, and customer service is accessible 24 hours a day, seven days a week. From selection through purchase, clients have a lot more options, and shipment tracking is a snap for them. Because of its customer-friendly features and product selection, Flipkart is one of Amazon's main competitors.
6. NetFlix
In the streaming video services sector, which includes Amazon Prime, Netflix is Amazon's rival. Reed and Marc founded the video-on-demand business in 1997 in Los Gatos, California.
The firm offers a subscription-based streaming service that gives users access to a massive collection of TV series, feature films, and documentaries. It is one of the most popular Internet entertainment providers, with 148 million subscribers in over 190 countries.
When we compare Netflix to Amazon Prime, we can see that Amazon Prime is a membership service that includes not just streaming films, music, and books, but also two-day free delivery and other benefits as a part of Amazon's competitor analysis. While Netflix is merely a video-streaming service, Amazon Prime offers a host of other benefits. Unlike Netflix, Amazon Prime does not charge more for different video quality settings.
7. Google Home
One of Amazon Echo's competitors is Google Home. Google is working on a new range of smart speakers. The first device was announced in May 2016 and released in November 2016 in the United States, with worldwide releases following in 2017.
Google Home is a voice-activated assistant that works similarly to Amazon's Echo devices. Both Google Home and Amazon Alexa are giving each other a run for their money in terms of increasing their reach across the country. Google Home is a rival to Amazon's Alexa.
8. Walmart
Because Walmart has both an online and offline presence, there's no reason to disregard it as an Amazon competitor. It's one of the Amazon Prime Day rivals. Walmart.com, like real shops, is a place where people can shop for high-quality goods. It also offers a wide range of user-friendly services at low prices to its clients. Walmart is a direct rival to Amazon Fresh.
Walmart is a subsidiary of Walmart Inc., a San Francisco-based corporation created in 2000. This online marketplace offers hundreds of items, including fashion, home improvement, toys, babies, gardens, cuisine, and more on Amazon competitor analysis. When people shop online, they want to have a one-of-a-kind purchasing experience.
Walmart's expertise in both physical and online commerce is put to good use by launching a number of new efforts to captivate customers. One of them is the gift card. The online Walmart store manages a selection of gift cards that may be redeemed at any of Walmart's 11,718 physical stores in 28 countries.
9. Rakuten
Rakuten is a Japanese eCommerce platform that was founded in 1997 and is currently the largest in the country. Its activities have expanded beyond online commerce, digital content, communications, and fintech. It achieved $10 billion in revenue in 2018 with 1.3 billion customers across 30 countries.
The platform caters to two types of users: consumers who do their own searches on the Internet and retailers that require customers or purchasers to sell their products. Rakuten uses sophisticated features like personalization, cost reduction, and risk reduction to provide its merchants with a stronger brand.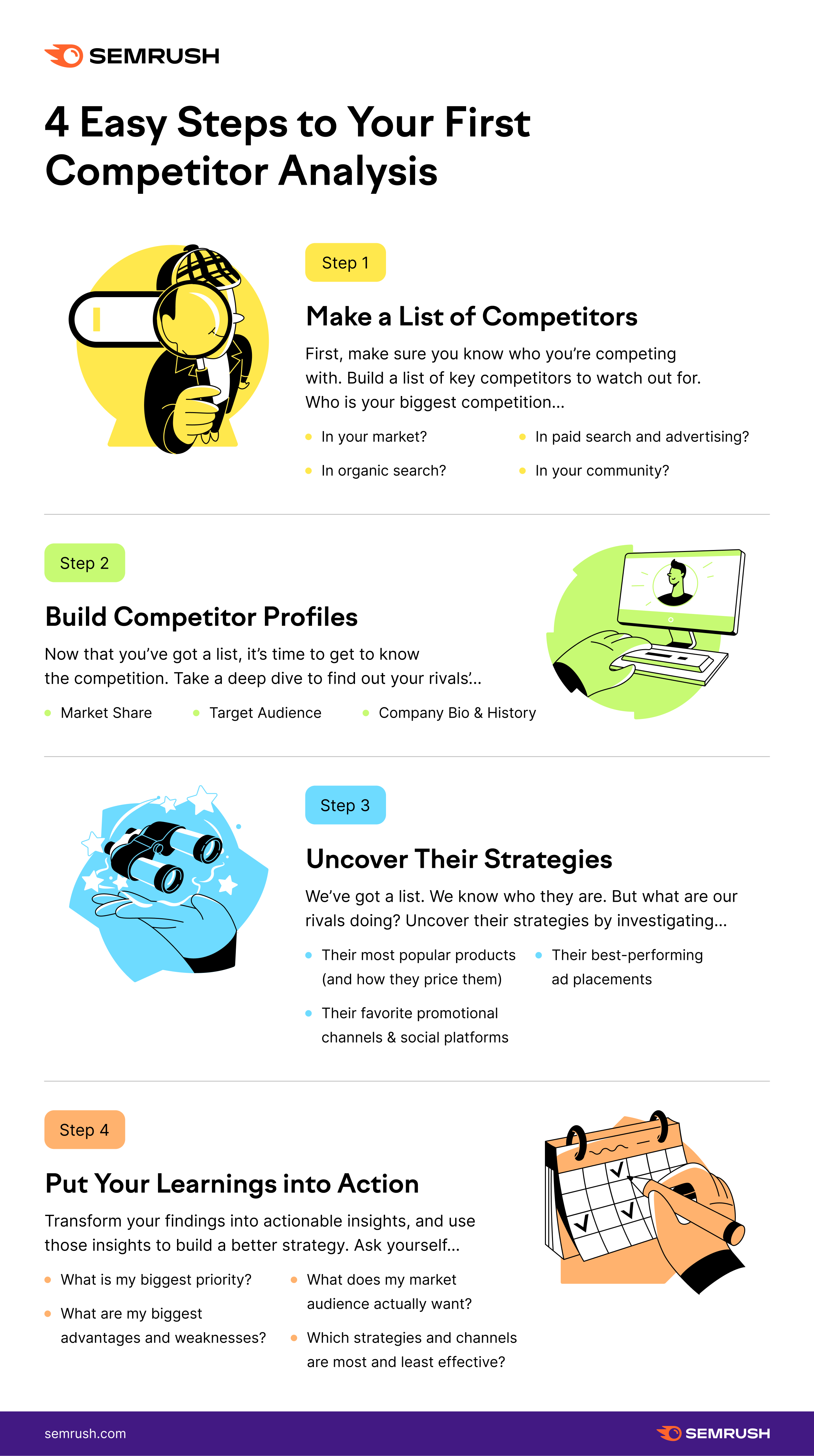 10. JD
JD is a Chinese e-commerce site also known as Jingdong or 360buy. It is situated in Beijing, China, and was initially released in 1998. This marketplace was initially recognized for its business-to-consumer (B2C) operations, and it wasn't until 2004 that it gained widespread customer recognition. Aside from jd.com, there is an official website for this platform named joybuy.com.
Any Chinese goods may be found at JD at a fair price. You may also choose what you want, make a purchase, and then wait for the merchandise to be delivered to the buyer's address.
The JD was shown on NASDAQ, a Chinese stock exchange. This platform is known for providing flawless platforms and services to customers and partners. It is a major rival of Amazon.
Competitors of Amazon Web Services
Amazon's cloud computing platform, AWS, provides quick, adaptable, trustworthy, and cost-effective solutions. It also offers a service in the form of building blocks that can be used to create and deploy various cloud applications.
AWS services, on the other hand, have a resource default limit that varies by location. Furthermore, your software has been updated at the hardware level, which may prevent optimal application performance and use.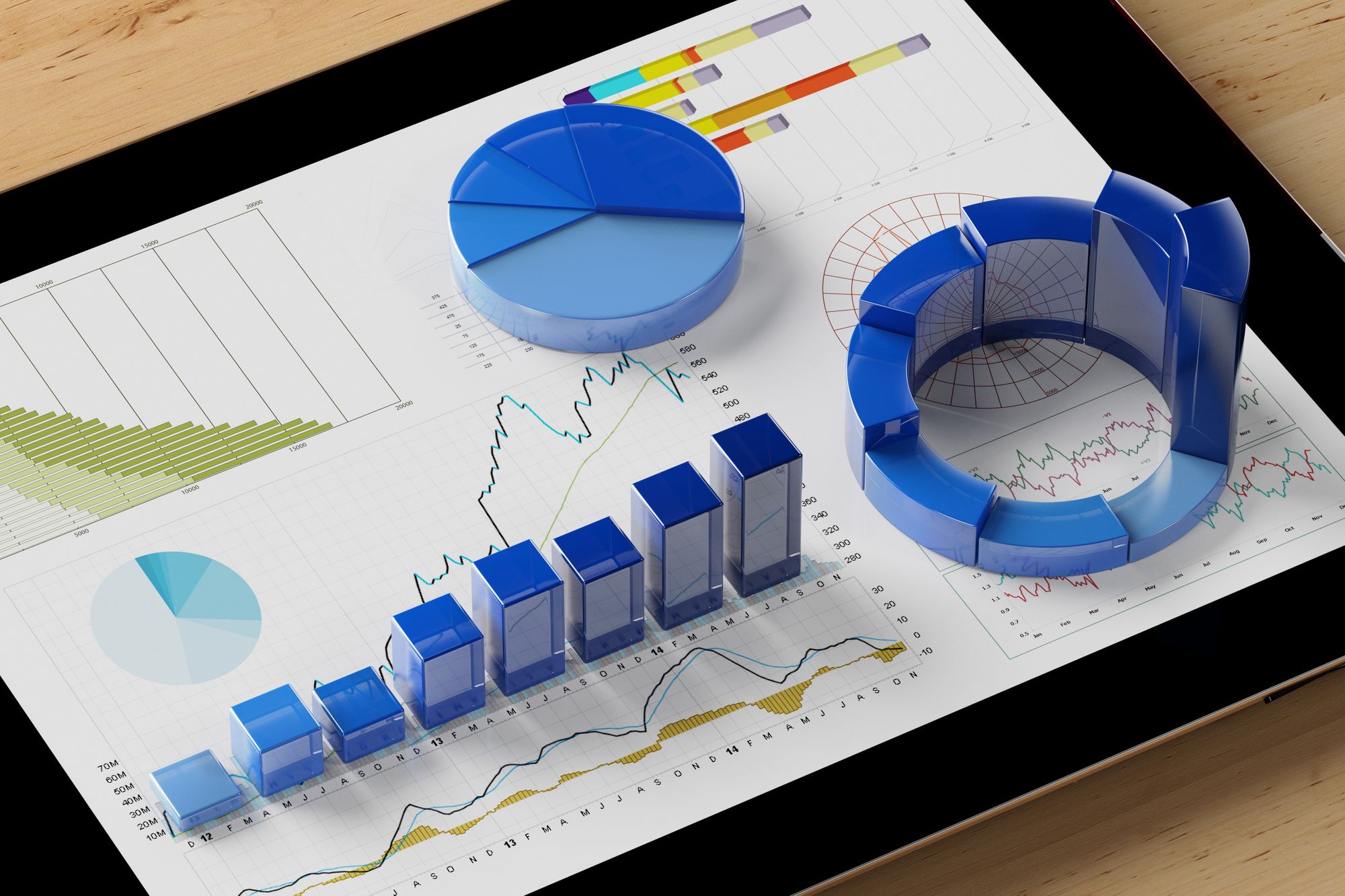 1. Cloudways
Cloudways provides managed cloud hosting to agencies, merchants, and small businesses. It has collaborated with prominent cloud services providers such as AWS, Google Cloud, DigitalOcean, Vultr, and Linode as a part of Amazon's competitor analysis.
Free creation, deployment, and administration for PHP, Laravel, WordPress, and Magento without the requirement for cloud-server management expertise. Cloudways can concentrate on expanding its business without having to worry about server administration, security, or maintenance issues.
2. Oracle Cloud Services
Oracle Cloud offers innovative and integrated cloud services. It's one of Amazon's top rivals for designing, deploying, and managing cloud and on-premise workloads. Oracle Cloud also helps businesses change and simplify their operations.
3. Azure by Microsoft
Azure is a cloud computing service for developing, testing, deploying, and managing applications. Microsoft Cloud service is a cutting-edge, international IT behemoth. Azure, like AWS, provides SaaS, PaaS, and IaaS services. It does, however, expand faster than AWS.
Azure's main competitive advantage is its connection with Microsoft's ecosystem. Businesses that already utilize Microsoft products will most likely adopt Azure for cloud operations. Azure has an advantage over AWS because of the Microsoft ecosystem. Azure is the most prominent AWS competitor and alternative.
Competitors of Amazon Go
The finest example of the results of Amazon's focus on customer simplicity is Amazon Go. That's precisely what Amazon accomplished — the worst part of shopping in the retail business, the checkout lines, were eliminated.
It launched Amazon Go, a novel concept in physical shopping in which customers could enter, grab the products they wanted, and leave without having to contact a cashier; Amazon took this concept and put it into operation. In Seattle, the Amazon Go Shop opened in 2018. To shop at an Amazon Go store, all you need is an Amazon account and a smartphone with the Amazon Go app loaded.
2. Vero Moda and Jack & Jones
Face recognition technology is so common in China that you don't even need to shop on your phone. Smart shops have been launched in Shenzhen and Guangzhou by fashion retailers Jack & Jones and Vero Moda.
Customers must first register for WeChat Pay using face recognition in-store. At the exit, a smart kiosk will recognize your face and accept payment. When combined with AI, this technology may help increase sales; in the fitting room, the mirror uses facial recognition to identify consumers and provide suggestions based on their purchasing history of Amazon competitor analysis.
1. Hema
Hema, Alibaba also offers a cashier-free food shop. It debuted in 2015 with 46 locations in 13 Chinese cities. Self-checkout kiosks at Hema use facial recognition to connect to Alipay's payment app, while digital panels use e-ink price tags connected to the Wi-Fi infrastructure to automatically update product information and dynamic pricing. In the next five years, Alibaba wants to grow Hema to 2,000 locations.
3. MobyMart
This is just a prototype, but it shows how automated retail is changing by putting it on wheels. MobyMart is a Swedish start-up that offers an unrestricted mobile food shop called Wheelys, which you may order using an app in a self-driving car.
Over the phone, RFID tags are scanned for payment. Client activities and data are also tracked via imaging analysis. On a Shanghai university campus, this is currently a six-month beta project. Although it would take some time for this prototype to reach the streets, the concept is appealing, especially for remote locations.
Take away
Because Amazon provides everything from online services to media streaming gadgets and more, it faces competition from a variety of sources, ranging from Apple, which gives Amazon an advantage as one of the top Amazon fire stick competitors, to growers who compete against Amazon fresh.
It is well-known as a global leader in online marketplaces and is fast-breaking new ground in industries such as subscription services, web services, and other physical companies. It is one of the most reliable resources for quickly locating certain items as a part of Amazon competitor analysis.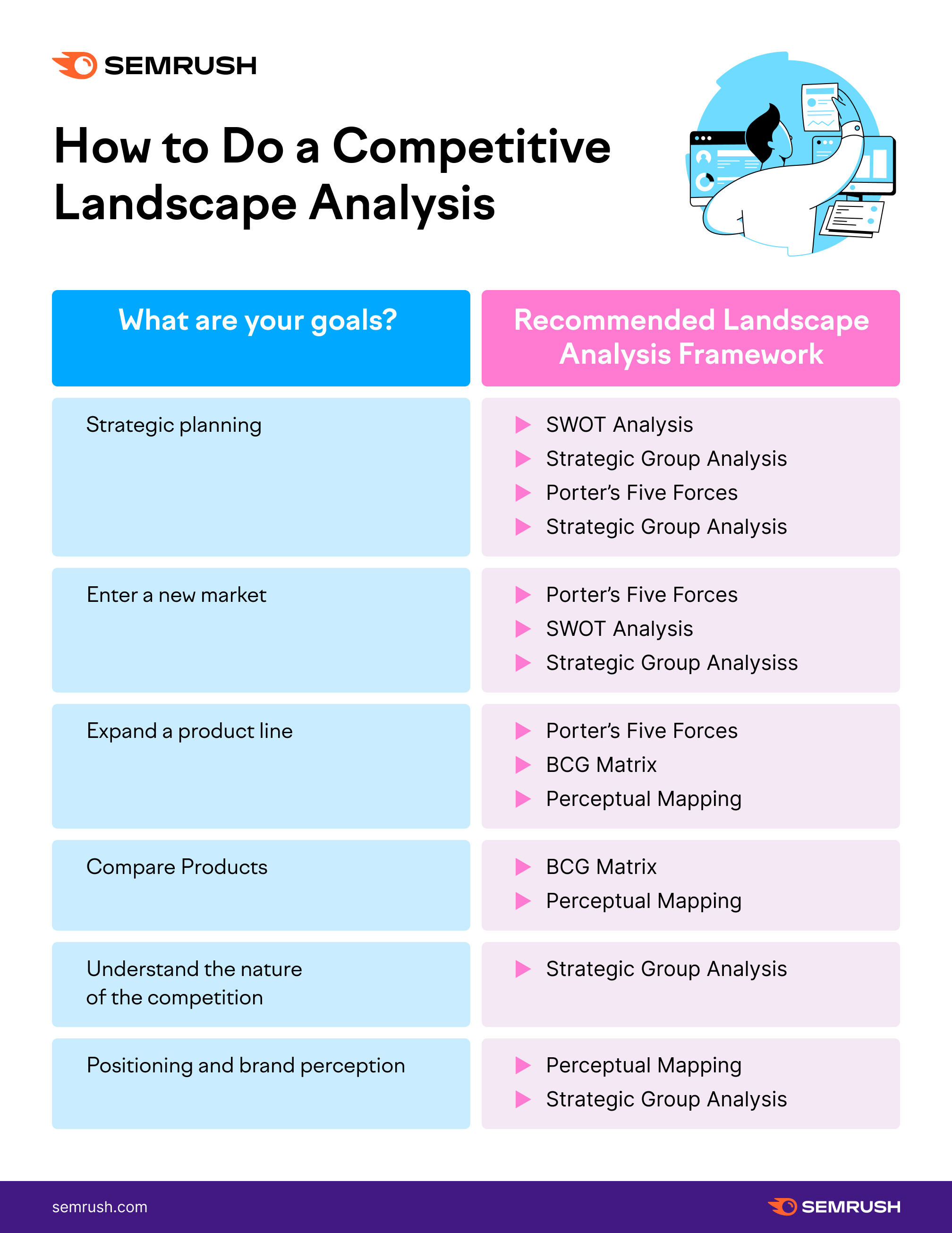 More Interesting Articles