(Last Updated On: April 23, 2023)
What are some of the best free apps for android phones? Google's Android smartphone platform has been available since September 23, 2008. Since then, Android OS has never looked back and continues to grow day by day. This article will share some of the best free apps for android phones. Nearly 4 million applications are available in the Google Play store. In this article, I'll go through some of the most important Android applications you should have on your phone. You are not required to have it, but you may.
The Google Play Store may be compared to a universe of applications. Every day, hundreds of new apps are added to the Google Play store, expanding the universe. The apps in the Google Play store are separated into different categories to make it easier to locate comparable apps.
Best free apps for android phones
Games, News, Business, Tools, Education, Entertainment, Communication, Personalization, Lifestyle, Photography, Sports, Weather, and many others are among the categories available.
List of best free apps for android phones that you must have
I've compiled a list of the most significant applications in the Google Play Store from the vast number of options available. So let's talk about it. In this post, I'll go through a variety of app attributes such as the developer, play store rating, amount of downloads, and so on.
1. Facebook
Facebook is the most widely used social networking site on the planet. It is not incorrect to state that it is a part of our everyday lives. The official Facebook app allows you to communicate with your friends and family by sharing photos, videos, status updates, and other content. Facebook Messenger is a different chat application. As a result, you can talk without difficulty using this software.
2. MX Player
MX Player is an excellent video player for Android devices. It offers various mind-blowing capabilities, such as video zooming, subtitle support, and screen lock, among others. It can play a variety of video and audio formats, including.avi,.mpeg,.mp4,.wmv,.divx,.xvid,.mov,.flv, and more. As a result, your experience with this app will be far superior to that of other video player applications available on the Play Store.
3. TickTick
In the midst of life's hurry, we occasionally struggled to order our tasks. TickTick is here to help you. TickTick is one of the greatest to-do list applications available. It's very similar to Wunderlist in terms of functionality. You may create lists, share tasks with friends, arrange your chores in a variety of ways, establish recurring tasks, set reminders, and much more. It also has a lot of modularity.
Their widgets are quite appealing. The objectives you create will sync to the cloud, allowing you to view and control them from any location for greater goal achievement. A pro version of TickTick is also available.
4. Google Assistant
One of the most advanced Android applications is Google Assistant. It's incredibly easy to use. Simply download, install, and activate it. You may use a number of voice commands to control your phone. You can look up the weather, get the latest news, and do many other things. It also works with the majority of Android smartphones. On the most recent phones, it is included as a built-in app.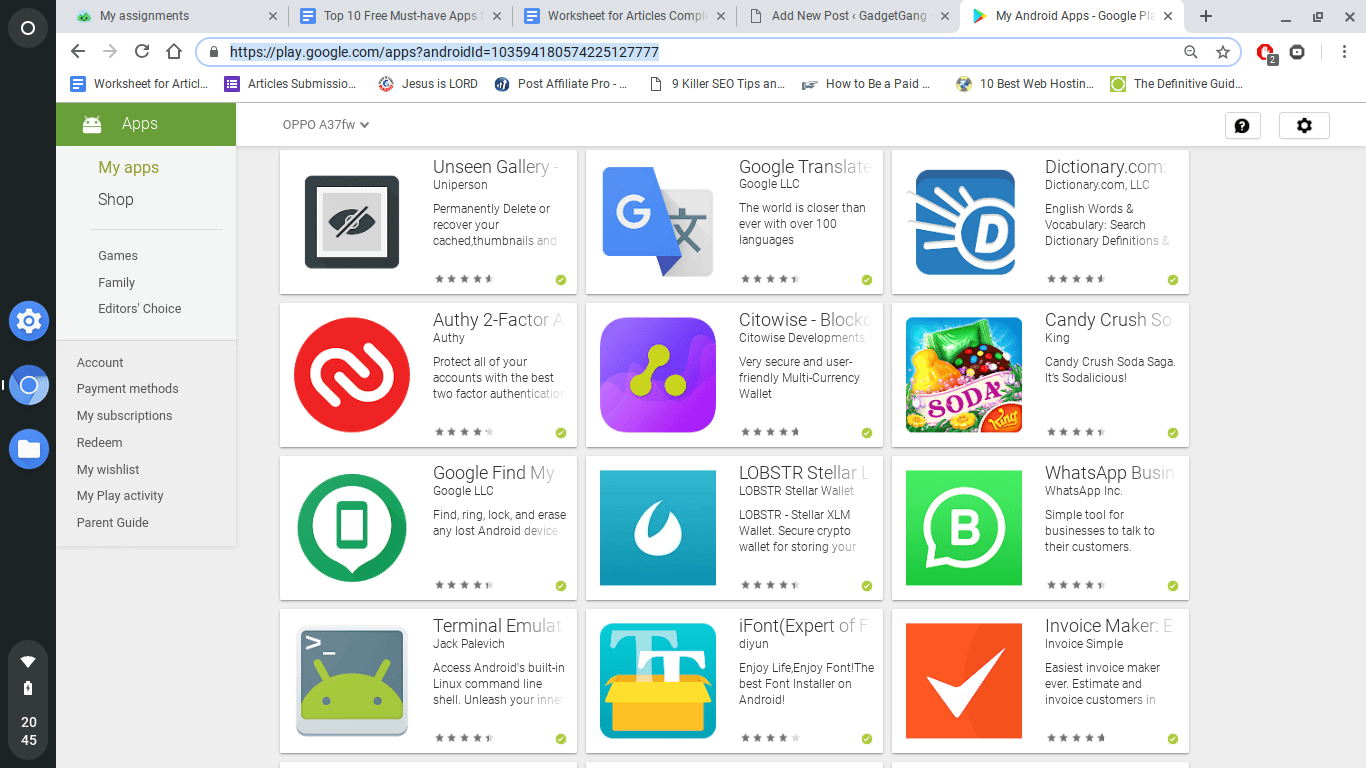 5. Zedge
Zedge is a one-stop-shop for wallpapers, ringtones, alarm tones, and more. There are wallpapers in a number of genres, such as fantasy, comical, and so on. As a result, you'll be able to download millions of products from it.
6. PowerDirector Video Editor
With the rise of social media, it's more important than ever to have a video editing program on our phones. PowerDirector is maybe the greatest video editing tool available on the Google Play Store. It has all of the features found in a paid app. It contains a function that allows you to edit videos on a timeline. PowerDirector features a large number of video effects and background editing tools. It can play 4K videos.
7. Airdroid
Airdroid is a program that lets you connect your Android phone or tablet to any computer with an internet connection. You may use this to transfer files.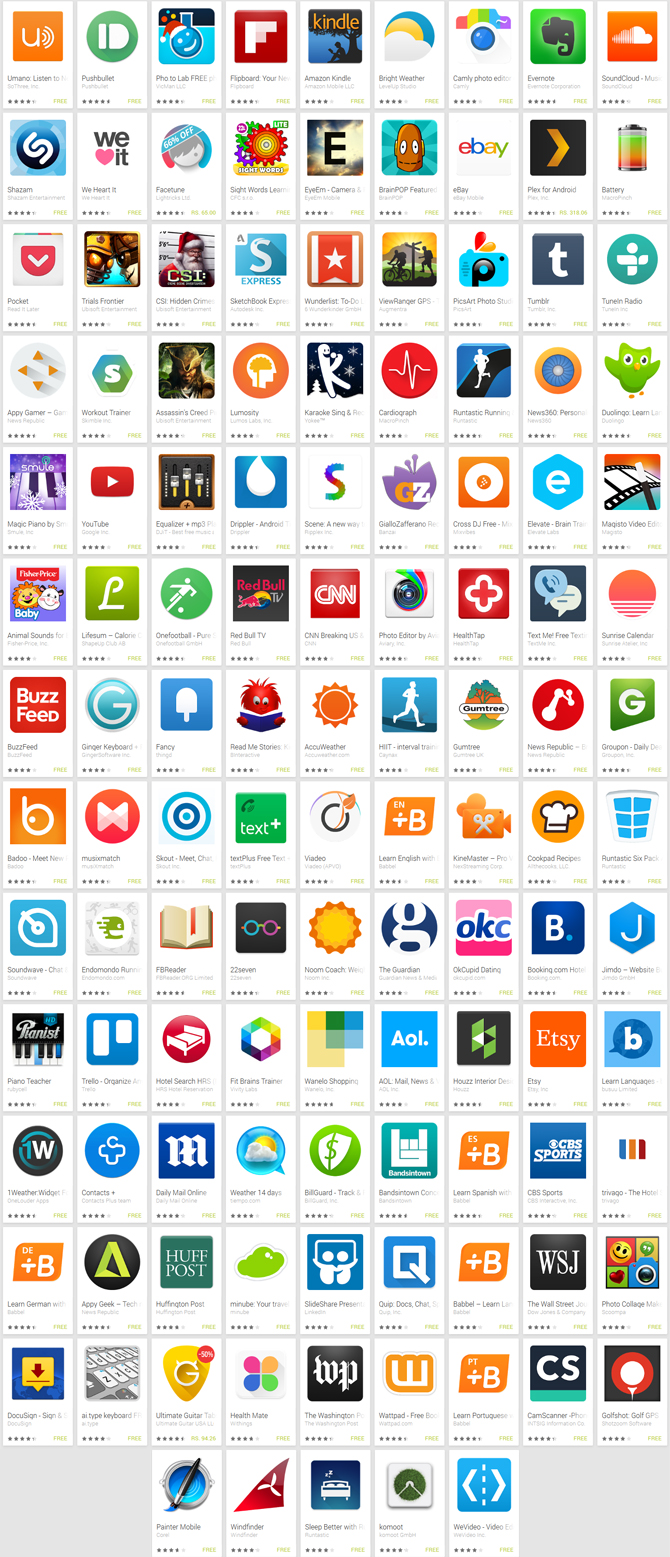 8. AppLock
AppLock is a feature-rich Android software that is available for free. There is a premium version of this software as well, but you must pay for it. There are no advertisements in the premium edition, and it has more features than the free version. You can use a powerful pattern lock or a password lock to secure your applications. If you have nasty roommates or children and wish to keep them from misusing applications, this software is ideal.
9. WhatsApp
WhatsApp is maybe the most popular Android application. WhatsApp Messenger is a free Android and other smartphone messaging program. Instead of creating a separate account for most other apps, it just utilizes your phone number. WhatsApp is compatible with 4G/3G/2G and Wi-Fi networks. It uses a very small amount of data. You may use it to send messages, make voice calls, and make video calls. Whatsapp is completely free for the rest of your life. You may also send and receive WhatsApp messages directly from the browser on your PC.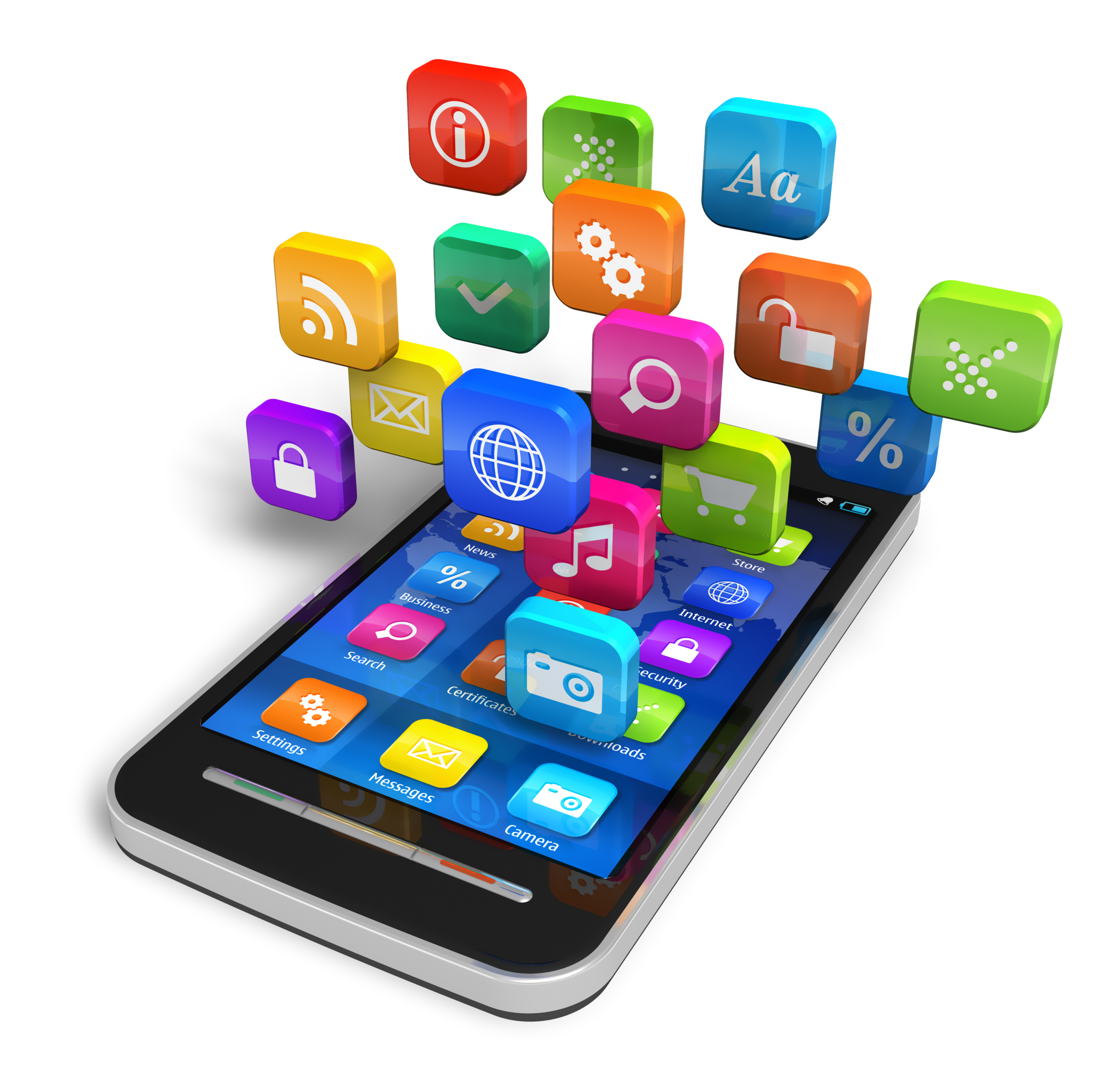 10. Google Photos
Google Photos is a Google photo gallery app. The photographs and videos will be backed up and sorted automatically. As a result, you may access them from anywhere in the globe using any device. You have complete control over your photographs. So you'll never have to worry about your phone running out of space again.
11. Opera Mini
Opera Mini is lightweight Android browser software. It compresses web pages and saves up to 90% of the data they contain. It has an ad blocker built-in, so you may surf the web without being bothered by adverts. Tabs allow you to open many pages at once.
12. Feedly
Feedly is one of the top news applications available on Google Play. You should absolutely give it a shot if you haven't already. This program includes an RSS reader, allowing you to subscribe to thousands of different websites and receive news from them all at once. The biggest benefit of utilizing the app is that it allows you to gather all of your interests together in one place. It's entirely unrestricted. In the free app, you may make use of pro-like features. Once you get the hang of it, it's quite simple to use.
Final thought
These are the top Android applications that claim to be installed on your phone. You have to be using one of the apps on the list. These applications may help you get the most out of your smartphone. You may not require all of these applications, but you may require several. If these applications meet your needs, you should give them a shot.
More Interesting Articles