(Last Updated On: April 23, 2023)
Let's take a look at breast cancer incidence and mortality worldwide. Breast cancer is becoming the world's most often diagnosed cancer.  According to WHO, breast cancer will affect 2.3 million women globally in 2020, with 685 000 fatalities. Breast cancer has been diagnosed in 7.8 million women in the previous five years as of the end of 2020, making it the most common disease in the world.
The rate of occurrence is intimately linked to human growth, with a significant increase in cases expected in parts of the world now undergoing economic upheaval. Survival in less developed areas, on the other hand, is significantly less likely. Disparities in worldwide survival rates are caused by a variety of circumstances, including delays in diagnosis and a lack of access to adequate treatment.
This year, the World Health Organization created the Global Breast Cancer Initiative to address this pressing global health issue. Its three pillars are health promotion, prompt diagnosis, comprehensive treatment, and supportive care, with the goal of improving survival rates throughout the world. The major issues of breast cancer care and control in a worldwide setting, as well as breast cancer incidence and mortality worldwide, are discussed in this article.
Breast cancer incidence and mortality worldwide
[read more]
Breast cancer is the most often diagnosed cancer in the world, with an anticipated 2.26 million cases diagnosed in 2020, and it is the main cause of cancer mortality among women. Despite being traditionally thought of as a disease in most developed countries, less developed parts of the world accounted for more than half of breast cancer diagnoses and two-thirds of breast cancer-related fatalities in 2020. 1 The causes behind observed differences in the worldwide burden of breast cancer, as well as the problems of effective care and management, are discussed in this article.
Human development is strongly linked to the occurrence of breast cancer. The human development index is a composite measure of life expectancy, education, and wealth that is more relevant than income alone in comparing nations. Breast cancer is more common in countries with the greatest levels of human development. Females' worldwide age-standardized incidence rate is estimated to be 48 per 100,000, ranging from around 30 per 100,000 in Sub-Saharan Africa to over 70 per 100,000 in Western Europe and North America. Despite the fact that the relative incidence of breast cancer is highest in the world's most developed regions, the fact that less developed regions have much larger populations means that over half of all breast cancer cases are diagnosed in low- and middle-income countries, posing a significant disease burden.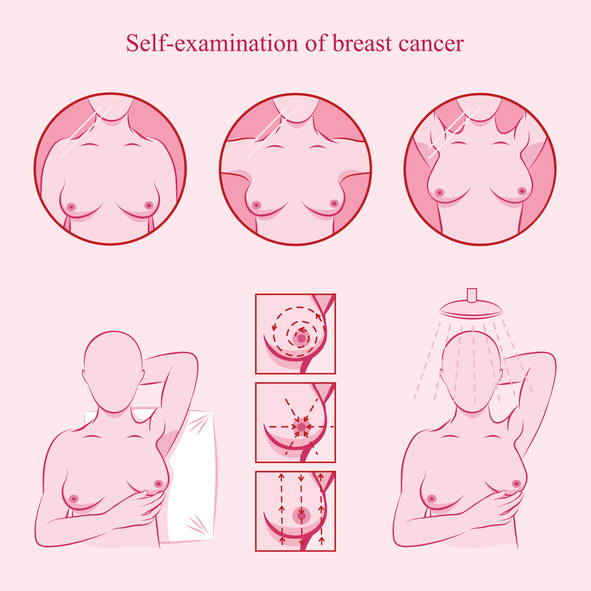 Is breast cancer the biggest cause of mortality in the United States?
Breast cancer is the most frequent cancer among women in the United States, aside from skin cancer. Breast cancer deaths have decreased over time, but it is still the second largest cause of cancer mortality among women in general and the top cause of cancer death among Hispanic women.
The reported worldwide differences in breast cancer incidence must be viewed in the context of the disease's recognized risk factors. The most important risk factor is age, and the oldest females have the greatest age-specific incidence rates. In the United Kingdom, more than a third of breast cancer cases are diagnosed in women over the age of 70, with less than one in five women under the age of 50 at the time of diagnosis.
In less-developed nations, however, females under the age of 50 account for more than half of all breast cancer cases. The major cause of the average younger age at presentation in less developed nations is a younger population and a decade lower life expectancy. We should predict an increase in breast cancer incidence in these locations as life expectancy rises in tandem with economic growth.
Other important risk variables can be divided into reproductive and non-reproductive categories, both of which are impacted by economic growth. Breast cancer risk rises with earlier menarche ages, later menopause ages, fewer offspring, and less breastfeeding exposure. By enhancing average nutritional status, which is a significant driver of the age at the beginning of menarche, increased levels of human development tend to reduce the average age at menarche.
Breast cancer risk factors
Obesity, which has been linked to a doubling of breast cancer risk in overweight postmenopausal women, and increased alcohol consumption, which is expected to account for about 4% of all breast cancer cases diagnosed in 2020, are two non-reproductive risk factors of particular interest for breast cancer. Although 5–10% of breast cancers have a genetic or hereditary origin, such as BRCA1 or BRCA2 mutations, eight out of nine females diagnosed with breast cancer do not have a first-degree female family who has been afflicted.
The observed lower breast cancer incidence in ethnic minority females is largely explained by variations in the prevalence of known risk factors for the disease, rather than any inherent protection against the disease in these groups, according to studies examining breast cancer incidence in migrant populations in indigenously white countries. Factors such as increasing life expectancy, changes in female reproductive patterns, rising obesity rates, and other lifestyle-related risk factors will contribute significantly to raising breast cancer incidence rates as countries in less-developed regions of the world undergo socio-economic transition.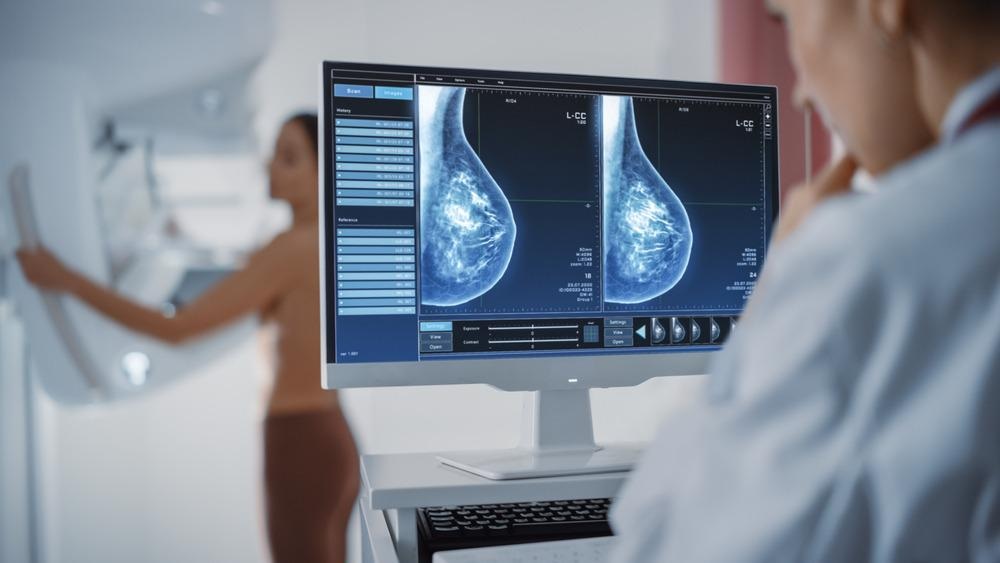 Breast cancer mortality rate
A woman's chances of dying from breast cancer are roughly 1 in 39. (about 2.6 percent ). Breast cancer death rates have remained stable in women under 50 since 2007, but have continued to decline in older women. The mortality rate decreased by 1% every year from 2013 to 2018.
What are the rates of breast cancer incidence, survival, and death in the United States? In the United States, the average 5-year survival rate for women with non-metastatic invasive breast cancer is 90%. Women with non-metastatic invasive breast cancer had an 84 percent 10-year survival rate.
Final thought
Breast cancer is a genuine worldwide health problem with a significant unmet medical need. As incidence rates grow in less developed countries of the world, an increase in the global burden of breast cancer is expected, but poor survival does not have to be the result. Over the next years, sustained and equitable gains in outcomes from this curable disease will need strong and coordinated actions in all areas of the world. To lessen the present inequities, more research is needed to discover effective solutions, as well as continual assessment to measure the efficacy of these efforts.
More Interesting Articles