(Last Updated On: April 22, 2023)
Developing a strong work ethic is essential for professional growth. An individual's productivity is strongly tied to their work ethic, which is best cultivated through direction and support. People with a strong work ethic are more likely to produce high-quality work, be dependable on the job, and stay committed for longer periods of time. Those who are less productive and unreliable show a lack of work ethic and want more salaries without necessarily being devoted to their employment. This article will feature some useful tips on developing a strong work ethic in business and in the workplace.

While a strong work ethic may not come easily to everyone, it is not impossible to achieve. Positive traits can help you climb the corporate ladder and establish a solid professional reputation. Before we get into what you should work on to improve your work ethic, let's define what it entails.
Developing a strong work ethic
The following suggestions can help your staff develop a strong work ethic.
1. Set a Good Example
You must model the conduct you wish to encourage if you want to foster strong work ethics. For example, if you want employees to give excellent customer service or thrive in their jobs, you must first excel at them. This will not only assist to maintain strong morale and productivity, but it will also help to create a pleasant workplace for both you and your employees.
By being on time and working hard every day, a good manager sets a positive example for their staff. Managers that have a strong work ethic urge and encourage their staff to arrive on time and work hard.
2. Mentor and instruct
You may coach and train your staff to develop a stronger work ethic as a business owner. Your employees will not only learn and improve as a result of the process, but they will also become more involved and loyal. The advantages are obvious: on-time projects, happy employees, and delighted customers.
Additionally, by encouraging people to be self-sufficient, you will boost your company's production. Their work ethic will increase, but so will their abilities. Mentoring benefits both the individual and the manager, who will improve their team management skills.
3. Regularly provide feedback
Many businesses use strategic feedback to boost engagement and retention. Providing feedback that may be utilized as a teaching moment for both employees and supervisors is one of the most effective techniques. It must be particular, timely, individualized, and directed to the individual or group who may act on it in order to be transformable into knowledge.
Paying attention to your staff is critical to the organization's health, and providing constant feedback, whether positive or negative, helps them improve. Employees can get feedback on what is required of them and how they are doing. It allows workers to express their problems and ideas regarding the company and how things are done.
4. Remove as many distractions as you can
On average, how often do you check your email during the day? What about the Internet? Are you checking your Facebook page every five minutes to see what your friends and family are up to?
Distractions abound in today's environment. Multiple types of material, constant notifications, and devices that may link us to the Internet instantly are all around us, and it seems difficult to get away from them.
5. Boost Your Organization
Organization is important to a company's success, but it can also be one of its most difficult problems. A team that is well-organized is more productive. Productivity leads to growth, which in turn leads to profit for any company. There are several project management tools available to assist team members in keeping track of their tasks and responsibilities, with some even automating the process.
The organization is essential to a company's success because it allows it to run correctly. Employees would be unable to do their work without it, and would be forced to wait for other employees before going on to their next duty.
6. Persistence and concentration
Focus and perseverance are equally important when it comes to strong work ethics. Persistence might help you learn to work harder while working for long amounts of time.
To avoid burnout, you must achieve a balance between persistence and enough rest. Focusing, on the other hand, helps you to complete tasks faster while avoiding distractions.
7. Make the ideal working environment
Working in a disorderly environment leads to disordered work habits. Shoddy working conditions lead to sloppy outcomes. A clutter-free workplace allows for greater clarity of brain and ideas. Our physical environment is linked to our mental health and productivity, according to psychological research.
The physical work environment's aesthetics vary depending on the size of the company. However, you can always make it safe and pleasant for your workers.
Ensure that your staff are safe and do not have to worry about being restricted to a desk or experiencing a power outage. It may not appear to be a significant obstacle, but the repeating little difficulties have an influence on their work ethic. Employees and their demands are not held accountable in this manner. Employees become less accountable for their job as a result of this.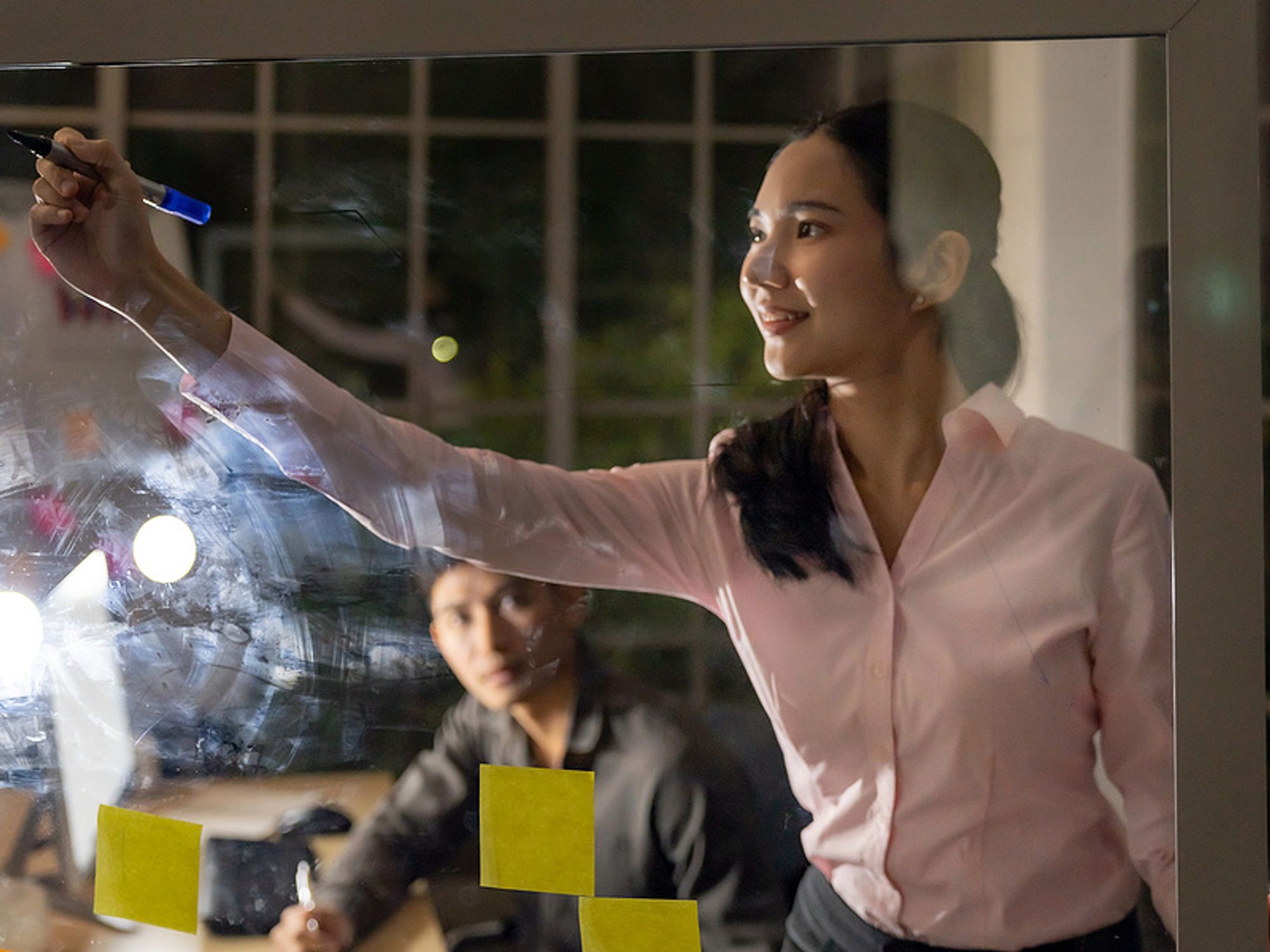 8. Remove roadblocks
You must remove any obstacles in your employees' way in order to build strong work ethic. Identify the major roadblocks that your workers face as a result of their bad work ethics. If your employees are disengaged and demotivated at work, there's a good risk they won't behave ethically. This is a way of doing something different in career.

Workplace negativity, office politics, inflexible hierarchy, lack of recognition, and inadequate perks can all contribute to poor morale. Remember that ethical ideals will only yield fruit if they are shared by employees.
Do not be irritable. Identify the factors, speak with them, and treat them with respect. It might be anything from internal team misunderstandings to an unclear corporate culture or personal concerns. Managers' primary task is to keep a frequent check on these issues.
9. Encourage your team
Self-motivation is not required of every employee. Employee motivation is heavily influenced by management. This is not always necessary to give a speech to encourage individuals; you may just thank them for their hard work and honesty.
Any company's greatest choice for maintaining appreciation is to reward and recognize employees. Employees set a positive example for new employees through their work ethics and by striving to be the greatest performance. It is the management's obligation to boost employee morale and make them feel valued and appreciated.
Take away
Manifesting success and satisfaction is a constant process that requires dedication and proper work ethics to accomplish. You can't expect everyone to follow work ethic quotations posted on the workplace walls. It could work for you at first.
A workplace culture evolves through time. As a result, you can't stick to your previous rules. You must adjust to the pulse of your employees and create an atmosphere where everyone can thrive. Employers may assist establish the aforementioned work ideals and bring about a beneficial shift in the company culture. I think this article on developing a strong work ethic was worth reading, which is an essential healthy habit.