(Last Updated On: April 23, 2023)
What factors should you consider before selecting wedding entertainment? Over the years, we've seen our fair share of weddings. Overused trends, classic and historic trends, as well as trendy Pinterest/Instagram trends, abound. But what makes a wedding truly special and memorable and what factors to consider?
Keep in mind that you and your guests may have various opinions about what makes a wedding special, but it's critical not to lose sight of the vision you have for this special day. You'll be astonished at how simple changes may make a big difference on the big day!
We've compiled a list of economical methods to stay loyal to your wedding vision and make it unforgettable to make your wedding planning experience as stress-free as possible.
Wedding entertainment factors

Let's find below what factors should you consider before selecting wedding entertainment:
First and foremost, conduct your homework and seek out experts. Just because your friend's cousin has an iPod and has downloaded some music doesn't mean they're a DJ, and just because they're incredibly good at Guitar Hero doesn't mean their band is ready to perform at weddings and someone you should entrust with one of your most significant days.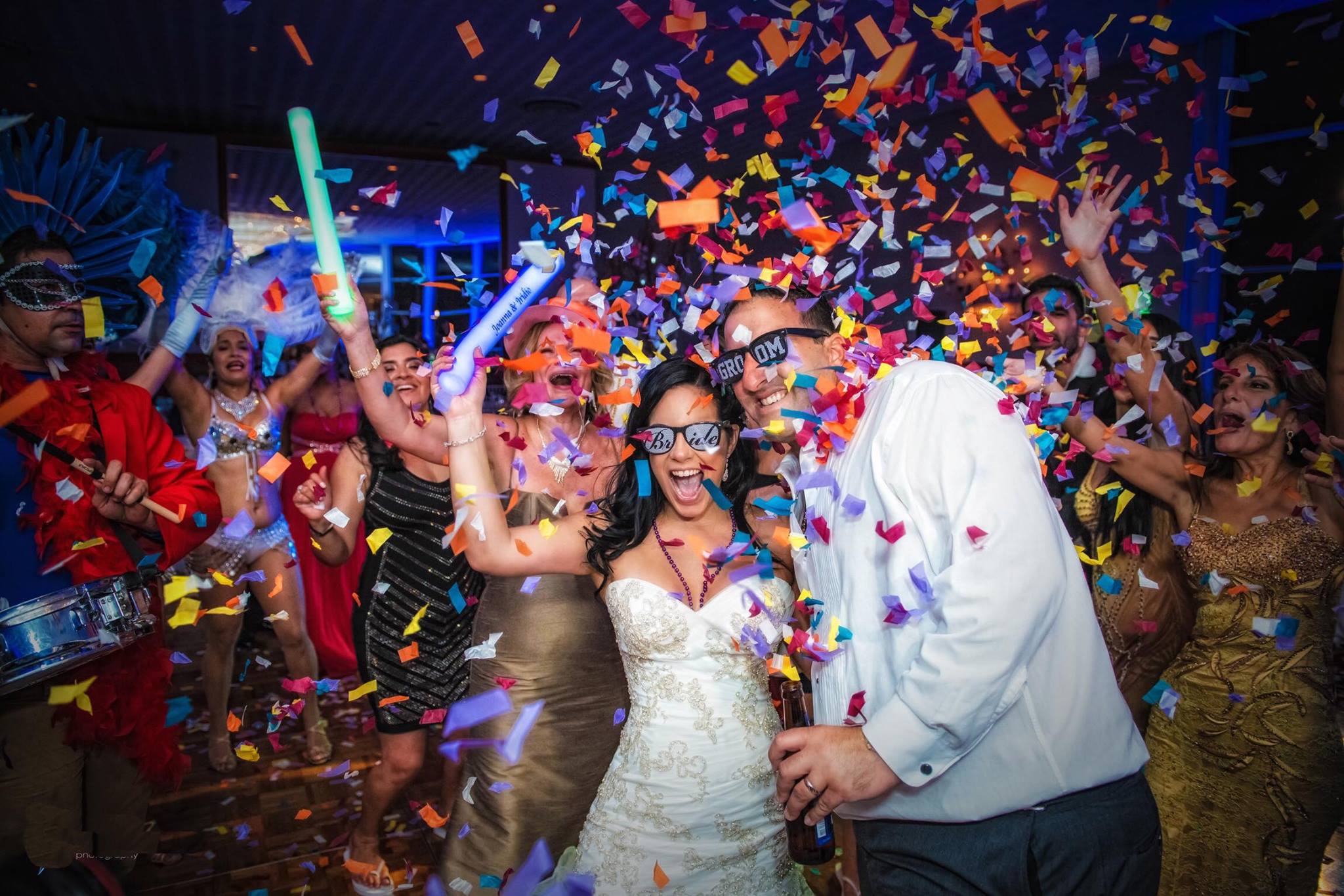 Given how crucial entertainment is to the success of your reception, price should not be the only consideration. "You get what you pay for," as the old saying goes. Cheap DJs and bands are that way for a reason, whether it's a lack of expertise, professional equipment, or the fact that they don't operate a legitimate business. Expect to pay more for higher quality and better service, as with anything. Value, rather than money, should be the determining factor. Are you receiving a high-quality service at a reasonable and equitable cost?
Another aspect to consider when calculating the cost of your wedding entertainment is the amount of planning that goes into the big day. In addition to the 8 or more hours the entertainer will work on the day of your event, you must include in all of the time they will spend preparing for your event, such as attending meetings, arranging music, and rehearsing introductions, among other things. A skilled wedding entertainment will devote at least 10 to 20 hours to your event's preparation. Amateurs, however, will not.
Real professional wedding entertainment goes above and beyond simply playing music. They are your emcee and event host, as well as your event planner, music programmer, lighting designer, crowd motivator, and more. A professional wedding entertainment will oversee all aspects of your wedding reception to ensure that everything runs properly and that all of your guests have a great time. When it comes to dancing, a competent entertainer will play the appropriate music at the appropriate times to keep your dance floor packed.
Ask any newlywed friends for references, ask the other wedding providers you're dealing with for recommendations, check with the Better Business Bureau, read local wedding periodicals, and search online to find suitable performers.
Pick up the phone and call or send them an email once you've located 3-5 firms you're interested in. To begin with, how responsive are they? Do they pick up the phone immediately away or respond to your calls and emails quickly? What level of professionalism do they exude?
Inquire about their stage presence. Is it a good match for what you're looking for? Some companies are really participatory, which means they'll bring props, conduct audience dances, and sometimes even sing. Some businesses will serve as emcees, although they will not be excessively involved. Some businesses don't do either. Look for a firm that has a similar aesthetic to yours.
Once you've reduced the field down to three or four viable firms, schedule a meeting with a corporate representative or, better yet, your potential entertainment. Do they listen to what you want throughout the meeting or do they tell you how they do things? How interested are they in learning about your musical preferences and wedding vision? Will they assist you in planning the reception as well as the music? Do you have a say in who your entertainment is or are they assigned to you?
To learn as much as possible about the organization and the entertainment, you should ask a lot of questions. Inquire about previous clients' recommendations. After all, has been said and done, do you have a good sense of what they can contribute to your wedding day?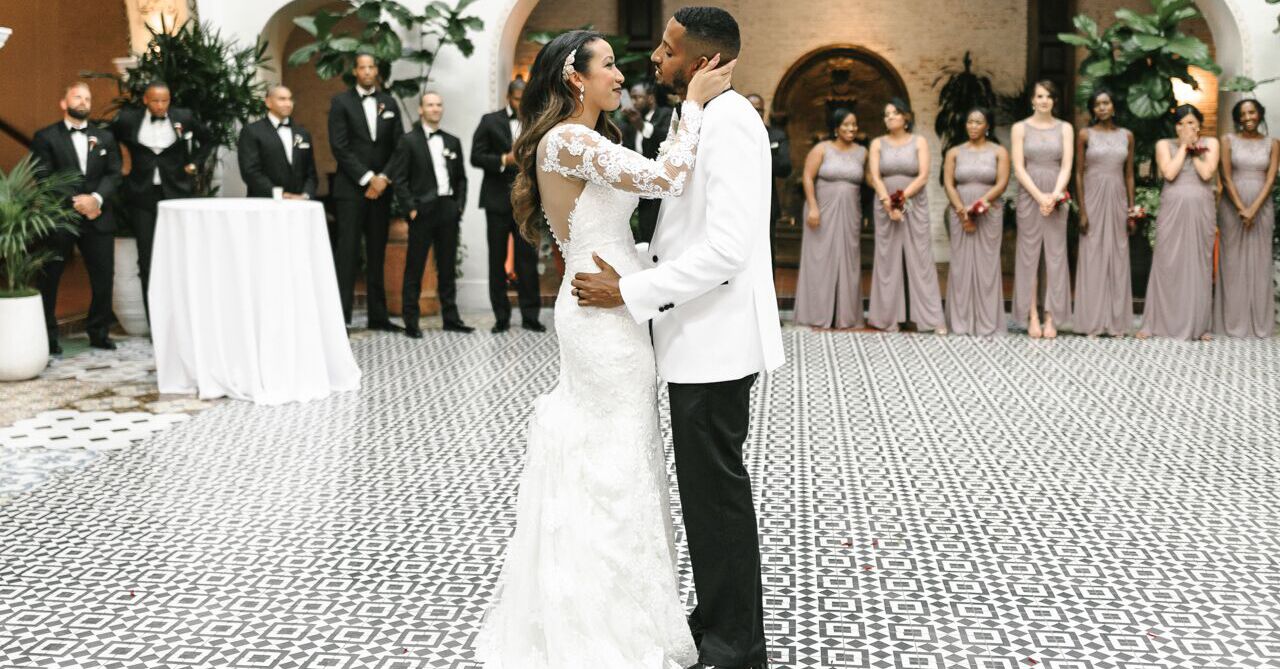 Factors to consider before selecting the wedding entertainment
1. Processional Music That Isn't Quite Right
Everyone loves Pachelbel's Canon, but instead of the traditional wedding music, consider a deep ballad or a tune that you and your spouse connect with.
Traditional wedding march songs are lovely… and classics for a reason, but branching out and selecting wedding music that means something to you both, whether it contains lyrics or not, can help your guests feel connected. Music with a warm tone helps to establish the tone for the ceremony and beyond.
Do you need assistance selecting the right ceremony music that will elicit applause from the audience? The Red Soda Band has expertise in assisting couples in determining their wedding music style while removing the stress. Our staff provides music options that are flowing and meaningful for your special day using a variety of packages.
2. Meal Options
While the rest of the wedding is all about having a good time, your guests will appreciate being fed well. This does not imply that you have to provide a five-star lunch. Some of our most memorable wedding dinners are served in a festival setting. Catering trucks may be a terrific alternative for serving amazing steak sandwiches, falafels, or gourmet burgers during an outdoor wedding! Another alternative is to place savory canapés in the center of each table for visitors to self-serve.
Why not forego the reception supper entirely? After a lovely morning ceremony, ask your guests to brunch. Serve heated favorites like french toast and croissants, as well as fruit and yogurt.
3. Transportation for Guests
Providing transportation is always a benefit, whether your reception is around the block or down the road from the wedding location. The senior guests would appreciate it if you provide transportation to and from their vehicles and the site. This will also prevent you from receiving a phone call from a guest who is lost while looking for a second venue. Using golf carts or tour buses to leave a lasting impact on loved ones is a unique alternative.
4. Spectacular Ceremony Seating
As soon as your guests walk inside the venue, give them a WOW factor. A unique seating arrangement is likely to make a strong first impression. Chairs are traditionally arranged in rows behind one another. Seats should be arranged in a half-moon pattern on both sides of the aisle to provide interest. Guests will have a better view than if they had to lean over the person in front of them. Consider placing attendees in a circle around the proceedings if you prefer to have an intimate wedding.
Choosing seats other than chairs is another interesting approach to alter the seating for your wedding. Benches, hay bales, or even picnic blankets, depending on your theme, might be unusual.
When it comes to wedding colors, accents are enjoyable, but what if you took that notion and made the guest seating the focal point of the ceremony? The arbor and aisle should have little décor, whereas the seating should have a lot of it. Choosing lavish floral arrangements to place at the ends of rows or wrapping chairs in colored ribbon to form bows would be both visually attractive and memorable!
5. A Ceremony of Unity
A unity ceremony is another method to make your wedding one-of-a-kind and unforgettable. A symbolic ritual is a union ceremony. Instead of vows, you and your future groom-to-be might light a unity candle. The unity candle will represent the coming together of two lives. The celebrant will light two separate taper candles, and the couple will light the unity candle jointly to symbolize their new beginning together.
Have a unity bowl ceremony to include your guests in the union. During the ritual, visitors fill a bowl with colored stones to form a unification bowl. After the ceremony, the newlyweds will be handed stones that represent many persons, personalities, and attributes to remind them of their family and friends' unwavering support!
6. Exit from the wedding
Don't let the good times finish when the music stops playing! Make sure your friends and family are ecstatic when they depart.
Instead of rice, the wedding party could throw out tambourines and other noisemakers to send you off. Hand out sparklers and organize an honor guard of guests to light up the night when you and your new lover run through the middle. Beautiful images would result from a sparkler send-off!
Give your guests personalized wedding bubbles to convey their love to you on your new adventure as husband and wife for a charming and romantic goodbye!
What better way to express gratitude to family and friends than to thank them individually? A farewell circle reminds them that this day wouldn't have been the same without them, since many of them may have traveled hours to be there. Gather your guests in a circle and thank them for their generosity.
7. A One-of-a-Kind Bridal Entrance
You've imagined the moment your guests see you at the end of the aisle for the first time since you got engaged — their faces lit up with wonder. Let's get creative and make your entrance something to remember.
Rent a stylish vehicle to drop you off at the end of the aisle and make your grand entrance! Some couples, on the other hand, may like to go in together — or to each have their own entrance processional.
8. Games for Reception
It's easy to get caught up in making sure your guests have a good time that you, as a newlywed couple, don't get to completely appreciate the occasion. Take a break from the festivities at the reception to amuse your guests with the reason they've all come: you!
Guests will be involved and participating in newlywed activities such as The Shoe Game. Simply place the bride and groom back to back in front of the audience. Each person owns two pairs of shoes: one for themselves and one for their companions.
9. Entrance to Reception
Instead of relying on the DJ to perfectly schedule your newlywed entrance, make a joyful start to the celebration! Gather your bridal party and form a procession that leads into the reception, with the band following close behind to keep the party going! This will be a terrific way to surprise the visitors and get them up and moving.
Incorporate The Zaffe, a Lebanese wedding tradition, as another unique reception announcement to amp up the enthusiasm. The dance floor fills with attendees as the newlyweds and their bridal party enters the reception, and they all dance to start the party. If your guests are a little more introverted, but you still want a charming entrance, have the newlyweds introduce each member in a lovely or amusing manner!
10. An Exuberant Celebrant
What could be better than injecting some individuality into your ceremony? Your lovely union will come to life if you hire an outgoing celebrant! It's always nice to witness a celebrant who doesn't spend the entire ceremony looking at their script. This will not only hold friends and family's attention, but it will also keep them from counting down the minutes until the next event, allowing them to be totally present at the moment.
When picking a wedding celebrant, make sure you read their reviews and speak with them on the phone beforehand to verify they understand your vision for the ceremony and that their personality suits the tone you want to set.
Final thought
Consider your alternatives carefully and select the entertainment that you believe best meets your interests and budget, will create a pleasant environment for your guests and is competent and dependable.
Once you've decided on the entertainment, make sure you acquire a detailed contract that explains both sides' responsibilities so there are no misunderstandings later.
Whether you choose a band or a DJ, do your homework and locate professional entertainment that fits your style, and your wedding day will be unforgettable! These are the factors to consider before selecting wedding entertainment.

More Interesting Articles