(Last Updated On: June 10, 2022)
How to improve mental fitness? A horrible tragedy occurred recently: a mass stabbing at a high school in the Pittsburg region. Another horrific shooting occurred at Fort Hood just one week previously. And before that, a lengthy string of heinous and avoidable disasters of the sort that appear to be getting more prevalent by the day. The Navy Yard, Aurora, Newtown, Virginia Tech, and Columbine were formerly names that simply conjured up images of peaceful places across our wonderful country; today, regrettably, they conjure up images of unfathomable pain.
In the middle of all of this, a national conversation has resurfaced. Given the mental instability of many of the shooters in these incidents, it's a conversation that revolves around our country's views and policies around mental health.
Are we treating the mentally sick adequately?
What can we do to improve mental health screening?
How do we keep weapons out of the hands of those who have a history of mental illness?
The list goes on…
But here's one I've never heard before: "What can we do to avoid mental illness in the first place?" Is mental fitness the missing piece for wellness mystery? How to improve mental fitness? Keep reading.

[read more]
It appears to be rational. And, to be honest, if we were dealing with a flu epidemic, obesity, or any other physical ailment, prevention would be at the top of the priority list. Our culture's views and behaviors toward mental health, on the other hand, differ greatly from those toward physical health.
Think about it.
Is Mental Fitness the Missing Piece for Wellness Mystery?
In the physical sphere, it is commonly acknowledged (though not always done) that if you want a healthy body, you must perform preventive maintenance: clean your teeth, eat relatively nutritious food, exercise, and get adequate rest. Every day, we perform a variety of tasks aimed at improving our physical well-being and extending our lives.
In other words, we recognize that physical fitness is a prerequisite for good health. However, we discover a different scenario when it comes to our mental and emotional self.
Most Americans do not frequently consider developing routines to nourish and exercise our mental and emotional self. The majority of our efforts to meet our mental and emotional requirements, on the other hand, are more about coddling than fitness. Do you have a stressful situation? Grab a few beers with your pals. Have you been depressed as a result of your sadness? See the most recent blockbuster film. Are you worried about your job? Why don't you play a game of golf?
We medicate ourselves rather than enhancing our brain ability. We participate in activities to make us feel better in the short term, but we fail to address the underlying issue, which is a lack of ability to absorb and cope with life's challenges. It's the equivalent of removing all the mirrors in the home to address your weight gain. Sure, it may make you feel better for a while, but how does it help you address the problem?
The fact is that it's a strategy that frequently results in minds that can only be described as free-range and wild.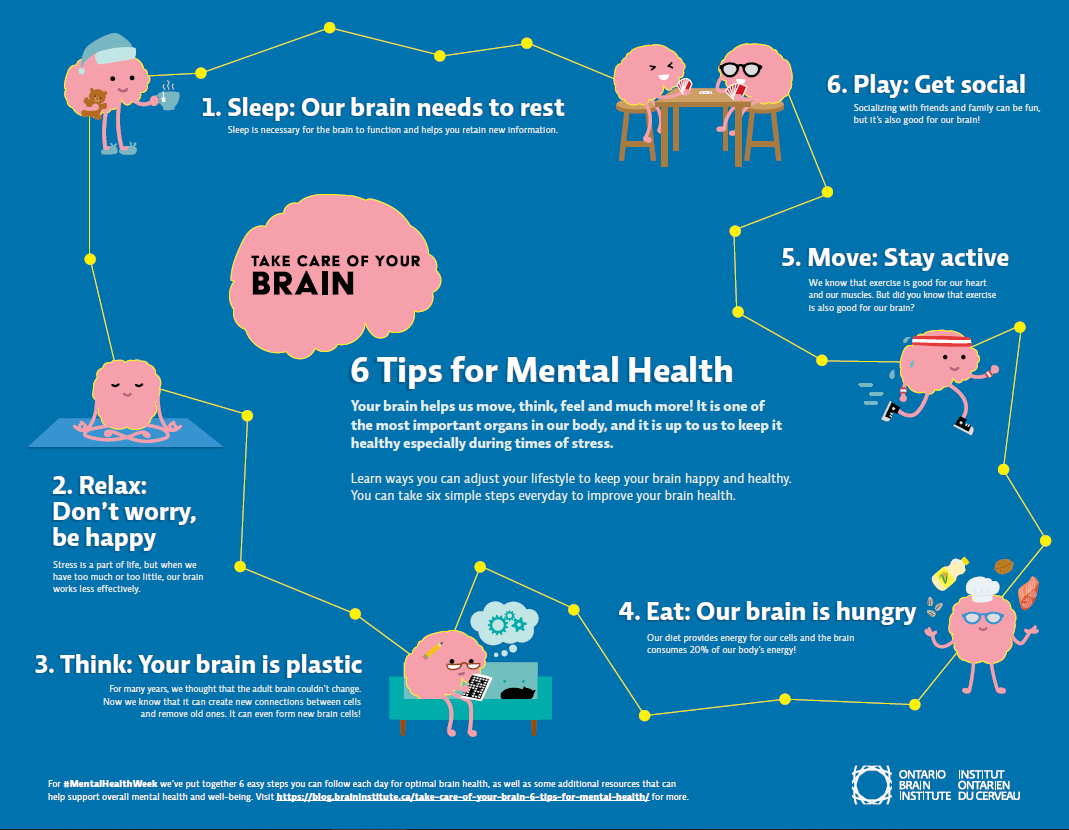 Mental Fitness Defined
To be clear, Mental Fitness does not relate to the acquisition of information or even mental acuity in this context. This is a crucial point. Many of the mental exercises we do to improve our minds have nothing to do with Mental Fitness, as defined above. The following are some examples of activities that do not significantly improve our mental fitness:
As part of the learning process, data must be digested.

Exercising one's cognitive abilities in order to make one's mind more agile

Taking part in activities that calm and nourish an agitated mind and emotions
This isn't to imply that these activities aren't worthwhile and useful; they are, after all, essential to our growth as productive and happy humans. Even yet, they aren't enabling us to improve our ability to synthesize a reasonably easy-going experience in the most difficult of situations. Mental Fitness is all about creating that relaxed feeling.
The concept of capacity is crucial to comprehending Mental Fitness. Mental fitness refers to one's ability to deal with life's problems without becoming overly thrown off balance. It's the ability to handle a layoff, a health diagnosis, or a financial setback with elegance, élan, and a serene feeling of assurance.
We've all met folks like them, who seem to be unfazed by anything. Is there going to be a layoff? It's no issue. Audit by the Internal Revenue Service? No problem. Is there a traffic accident? It's not a huge deal. Despite the chaos around them, these people remain calm, cool, and collected no matter what life throws at them. So, what is it about these folks that allows them to deal with life's obstacles so deftly?
They have a degree of Mental Fitness that permits them to gracefully ride off such adversity. The higher your Mental Fitness level, the bigger your mental and emotional capacity, and the better your ability for living happily-despite life's unexpected twists and turns.
Clearly, some people have a stronger innate resistance to being buffeted by life's ups and downs than others. And it's true that some people appear to be born with a natural aptitude to gracefully weather life's challenges—that is, they have a greater level of Mental Fitness than the ordinary person. But—and this is critical—this is not to argue that one's level of Mental Fitness is fixed.
Again, we may look to the physical world for hints. The same may be said for our natural physical fitness levels. Some of us are born athletes, while others are far from it. Regardless of one's inherent level of physical fitness, we may all benefit from exercising our physical selves in order to enhance our physical fitness and live better, happier lives.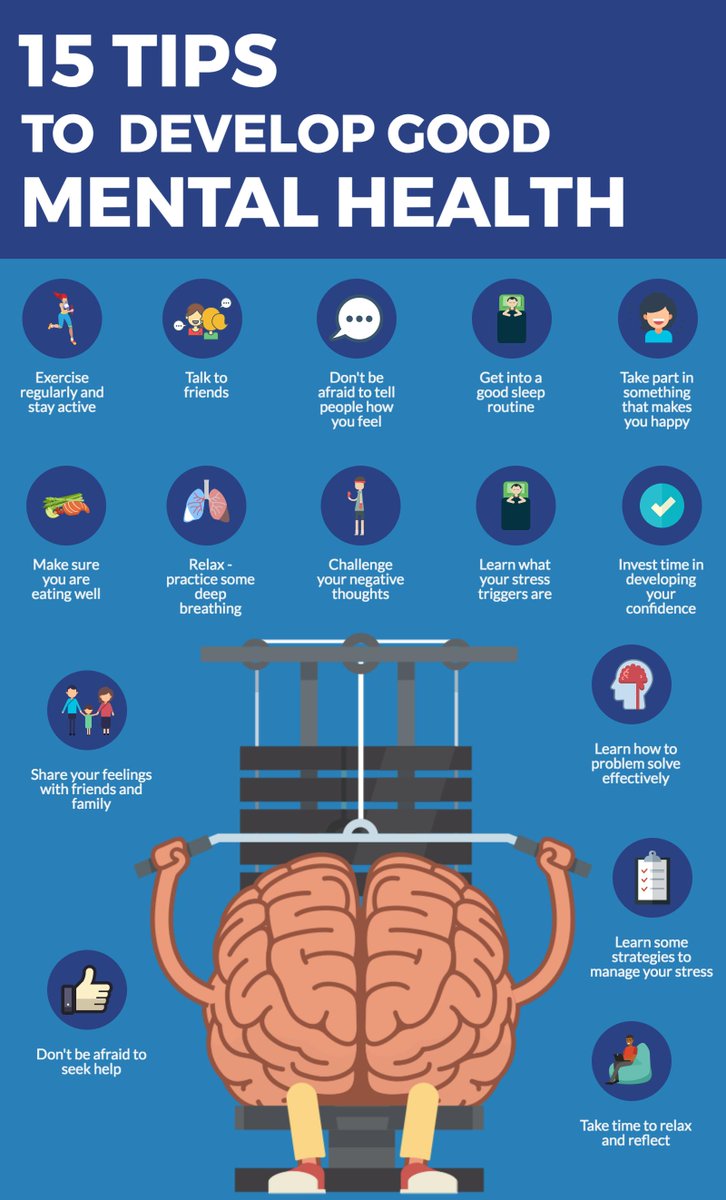 Why is mental fitness important?
This indicates that neither our innate degree of mental fitness nor our circumstances make us victims. Remember, the better our Mental Fitness, the simpler it will be to remain unaffected by life's unavoidable challenges. As a result, it lays the path for greater satisfaction and fulfillment in both good and difficult circumstances.
Developing oneself in this area may also play an essential role in the health of our communities. Physical fitness can help you avoid getting sick. Mental fitness is beneficial in preventing mental disease. It's an easy way to improve our collective well-being.
With this knowledge, the issue becomes one of improving our Mental Fitness, or our ability to stay mentally and emotionally unaffected in a wider range of situations, particularly those that have previously thrown us off balance.
How to improve mental fitness
As a result, the issue becomes, "How do we improve our Mental Fitness?" Surprisingly, it's easier and more easy than you would think, and it's not all that dissimilar to how we increase our physical fitness!
1. Stay determined
Consider that for a moment. You physically challenge yourself to increase your physical capability, such as your ability to lift weight. Lifting greater weight necessitates lifting more weight. As you lift just a little more weight than you're used to, your strength increases. Lift 85 pounds if you can comfortably lift 80; after you can lift 85 pounds without issue, step up to 90; and so on. By continually lifting a little more than you're comfortable with and staying with the burn, you're increasing your weight-lifting ability.
When it comes to increasing your mental and emotional capability, the same idea applies. The invitation is the same here: do a little more than you're used to and stick with the burn. However, rather than physical weight providing the necessary resistance for development, we require adversity or challenge to expand our mental and emotional capacity.
2. Make positive self-talk a habit
Internal discourse that repeats itself in our heads might be harmful to our mental health. Perhaps you've heard the negative messages, "I'm not good enough;" "I'm not good enough;" "I'm not good enough;" "I'm not good enough;" "I'm sorry, but I'm not up to it;" "All I want to do is hide." Internal ideas that are damaging to one's health can be combated with positive self-talk. It has the ability to generate optimism, hope, and happiness.
Positive self-talk, when done correctly, may help you achieve better, go further, or just keep going forward by bringing the positive out of the negative. It's similar to mindfulness in that it's about accepting things as they are while learning to focus on the good instead of the bad.

3. Seek assistance
In certain circumstances, these advice are insufficient to achieve excellent mental health, and seeking treatment is the best option. It's important to understand that seeking expert advice isn't a show of weakness. Rather, it's a symbol of dignity and self-respect.
Is there a silver bullet in this mental fitness mindset? Will it put an end to mental illness and prevent future homicides and other tragedies? By a long shot, no. Because the fact is that neither mental nor physical health can entirely eliminate mental disease.
Treatment methods, facilities, and skilled specialists will always be needed to meet the requirements of persons who have fallen victim to mental illness. We treat individuals who are physically unwell the same way we treat those who are mentally ill. But wouldn't it be worthwhile if we could reduce the occurrence of such sickness by even 5%, 10%, or 20%?
4. Return the favor
It's a win-win situation when you volunteer in your community. You are simultaneously enhancing your mental health while assisting others in need. Volunteering's social side allows you to interact with people while also assisting in the treatment of depression.
Volunteering has been shown in studies to reduce stress, anxiety, and aggression while also enhancing self-confidence. Additionally, most volunteer positions need stress-relieving exercise. Are you stumped as to where to begin? Fortunately, no matter where you reside, the internet has made it simple to discover volunteer opportunities.
5. Mindfulness is a good thing to do
Stressed? Anxious? Overwhelmed? Mindfulness can be beneficial. This is the act of concentrating all of your attention on the current moment without making any judgments about how you're feeling or what you're going through. It's a state of mind in which you accept things as they are.
It's fine to make judgements at this period, but mindfulness requires dismissing them as ephemeral thoughts and returning to the present moment. To get you started, here's a terrific instructional from Mindful.
6. Take a walk outside
We've previously discussed how regular exercise may enhance your mood, relieve stress, and help you relax. However, it turns out that simply being in nature provides mental health advantages as well. According to research, being outside stimulates regions of our brain that help us relax.
Go outside if you're stressed or overwhelmed. Take a walk around the block or have lunch at the park. The objective is to get outside, even if it's only for a few minutes.
7. Keeping a Gratitude Journal
What do you have reason to be thankful for? Keep track of the good things in your life. According to studies, keeping a gratitude notebook reduces stress, improves relaxation, and promotes a more optimistic attitude on life.
It makes no difference if you write down what you're grateful for every night or once a week. The main thing is to notice and write down the good aspects of your life.
8. Exercise
Exercise causes your brain to release hormones that make you feel happier, less anxious, and more calm. You don't need to join a gym to gain the benefits of everyday exercise. Take a stroll around the block.
Remove weeds from your garden. Your automobile should be washed. According to the Mayo Clinic, 30 minutes of physical activity three to five times a week can help with depression and anxiety. Running a 5K isn't the only way to get some exercise. Anything that gets you moving will help you feel better.
9. Healthy Eating
Your body's capacity to cope with stress is harmed by an improper diet. Stress, on the other hand, might lead to poor eating habits. During times of stress, people are more likely to choose high-calorie, high-fat meals, according to a research by the American Psychological Association. According to the study, 38 percent of respondents in the United States admit to overeating or eating unhealthy meals as a result of stress.
And half of them admit to doing something unhealthy or overeating at least once a week. This is a vicious cycle, since poor eating habits and overeating lead to weight increase and a loss of self-esteem. What's the takeaway? Consume a healthy, well-balanced diet.
Take away
The point is, life's obstacles, the ones that usually send us into a tizzy, are for our Mental Health, just as weight is for our physical fitness. They are difficulties that may be exploited to strengthen our capacity to peacefully weather life's adversities—but only if we recognize them as such.
Mental health is the foundation of well-being, not merely how you feel. It has an influence on how we relate to our family, friends, and ourselves. It's the driving force behind everything that happens in our life, both good and terrible. How we think, feel, and act is influenced by our mental health. It encompasses our mental, emotional, and social well-being.
When something is significant, you treat it as such. It's difficult to conceive a more crucial aspect of total well-being than mental health. As a result, we've listed eight simple things you can do right now to enhance it.
More Interesting Articles
[/read]