(Last Updated On: June 6, 2022)
How to quickly locate unread emails in a Gmail account? Gmail is the world's most popular email service. It is a Google-provided free email service. Every day, it serves millions of emails all across the world. You can use all of Google's services if you have a Gmail account. It provides you with a super-easy method to read your inbox's unread emails.
You've already figured out a method. This post will show you How To Quickly Locate Unread Emails In A Gmail Account. So, let's get started.
How To Quickly Locate Unread Emails In A Gmail Account
You may receive hundreds of emails every day from numerous sources. According to research, 90% of the emails we get are spam or marketing emails.
As a result, the most vital emails may be buried behind a mound of irrelevant emails.
Gmail makes it simple to filter your email so that just the unread messages are displayed, rather than all of the emails you've previously opened.
In Gmail, there are two distinct methods to view unread emails. It's all up to you. I'm going to talk about the two options.
Set your Inbox to prioritize unread emails
Unread emails are displayed first in Gmail. Gmail shall filter all emails and display just unread emails at the top of the list if you select this option.
[read more]
Here's how to do it:
1 – First, log in to your Gmail account.
2 – Select Inbox from the left-hand menu. There's a down arrow at the bottom of the Inbox. Select Gmail search from the drop-down menu.
3 – Select Unread first, which will display all of your unread emails first. You can select the number of unread emails you wish to show.
Note: By clicking the Default button, you may return to the previous view.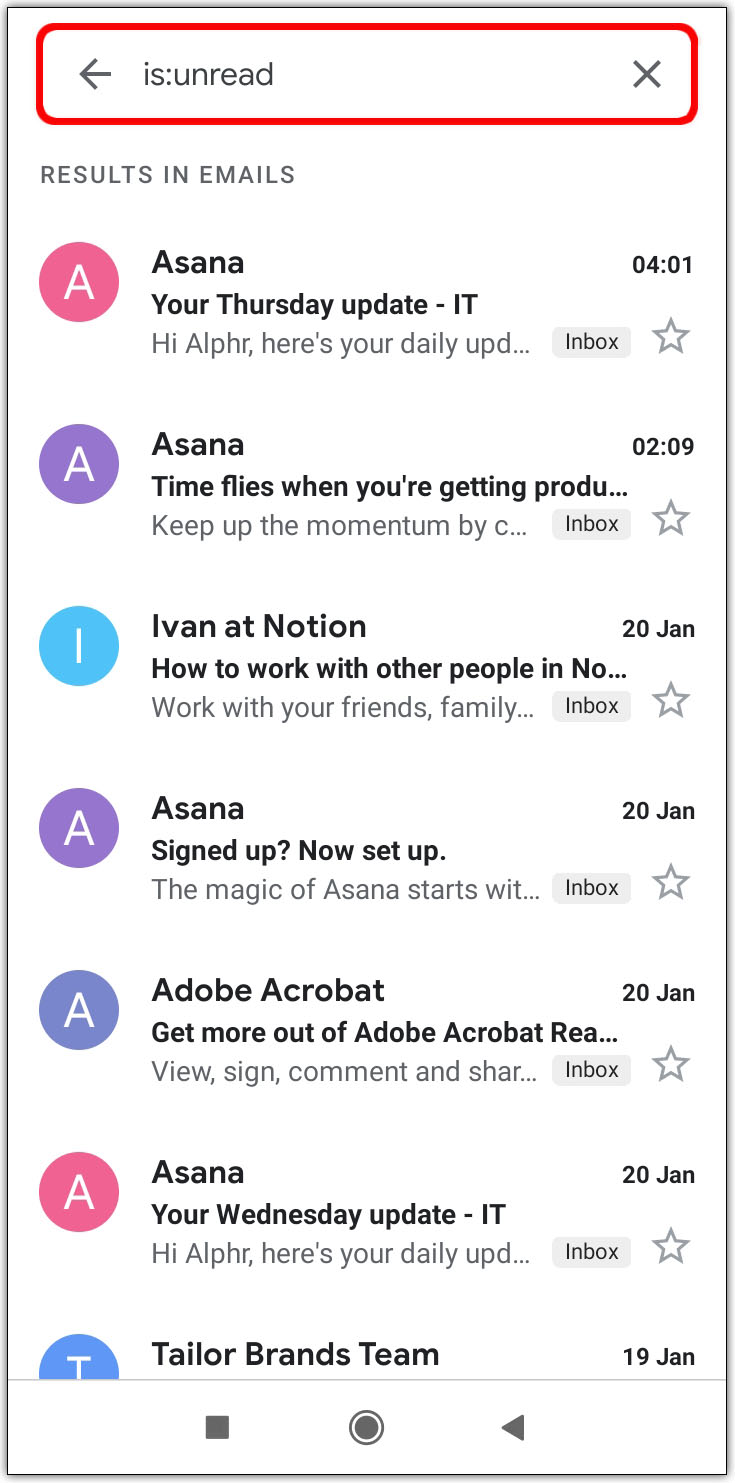 How to Look for unread emails
The solution described above only displays unread emails in your Inbox. This method, on the other hand, can display unread emails in any folder.
1 – Go to your Gmail account and sign in.
2 – Type the following into the Gmail Search box at the top of the page exactly as it appears: unread
3 – By clicking the down arrow icon, you can narrow down your search even further.
4 – Click the Enter key or the blue search button to submit your search.
You'll only see the unread emails in that folder now. Please leave a remark below if you have any suggestions.
More Interesting Articles
[/read]