(Last Updated On: April 22, 2023)
How to start a project management office? A project management office is frequently linked with project management, but in this article, the case will be made to expand the scope of a Project Management Office to include the whole services business, as well as the reasons why such a structure is required. This article will expose some secrets on how to start a project management office. Keep reading.

Typical Definitions of a Project Management Office
The goal of a Project Management Office (PMO) has always been to deliver a project on time and on budget by employing project management best practices. A project management office (PMO) oversees all aspects of a project, including money and resources.
Organizations that do not employ project management offices will frequently notice a lack of consistency in project management and the execution of high-quality projects. PMOs are frequently formed as a result of organizational dissatisfaction with present project success.
Why does a PMO require a unique organizational structure?
When a company decides to deploy a PMO, one of the first questions they ask is: Should we create the PMO and place diverse technical resources in it, thereby forming a new services organization? Should technical resources remain in their existing functional organization, with the project managers residing only in the PMO? To put it another way, create a project department.
Project work, such as that found in the IT services industry, and particularly projects for external clients, differs significantly from ordinary IT work. For starters, internal projects frequently have a firm date, but the deadline is often variable, depending on when resources are available, and unlike external projects, there are no contractual responsibilities for project completion on time.
Second, internal projects will be of a size and scope that internal resources can manage if internal resources are used. External projects, on the other hand, might be fairly substantial in scope and need a huge number of resources.
In order for a PMO to function effectively, top management must decide to delegate power and authority from functional management and construct a service organization with decision-making authority delegated to project leaders. Incorporating a PMO into an existing management structure can and will result in disputes. The resources must be accessible to work on a project as the PM sees appropriate, rather than requiring negotiation with the functional manager each time a resource is required.
Bottlenecks are more likely to arise when utilizing functional management (for example, having the same engineer work on many projects), as opposed to an engineer allocated to a project in a PMO and only that project. Financial penalties, as well as the assignment and management of resources for variable-size projects, need the implementation of a project structure.
How to start a project management office
How to start a project management office? The establishment of a PMO begins with a comprehensive approach to the services industry, which includes everything from sales to project delivery to operations. A high-level individual should be in charge of putting the process together and aligning employees (responsibility/accountability) with the project structure. A person of lesser size would be overlooked.
The first stage is to establish broad goals that span several functional domains. Whether the participant is from sales, the delivery organization, or operations, they must have joint ownership in the project's success. Everyone must have a vested stake in the project's success in terms of sales, delivery, and management.
Let's have a look at the organizational structure of a corporation that provides services such as developing and implementing voice/data networks. Engineers with Cisco, Avaya, and Microsoft certificates and experience will be required, and these engineers will be classified into wide pay scale bands depending on their knowledge and credentials.
These engineers are put into a pool and assigned to projects as the project manager sees fit. Assigning them implies they're bound to the project and can't be utilized on any other projects unless the PM approves. The project manager oversees all of the actions that the engineer must do for the project.
Administrative difficulties (vacation, evaluations, and sick days, for example) will, nonetheless, need to be addressed. An administrative manager is utilized in order to not take time away from the PM (and hence from the project).

This administrative manager (also known as a resource manager) is often in charge of a group of 100 to 150 engineers. This resource manager will keep track of vacations, sick days, and time entries, among other things. In addition, the resource manager covers three primary areas outside administrative matters, and it is in these areas that they truly provide value to the firm.
1) deciding when new resources should be added to the team, 2) when existing resources' abilities should be enhanced, and 3) when new skills (e.g. social media consultants/engineers) should be introduced to the present set of resources.
To identify when extra workers are needed, the resource manager anticipates resource requirements based on the current project load and ongoing sales. The second area is handled when the resource manager seeks feedback from project managers and sales teams to assess if the present engineers' skill sets are appropriate for current and future projects.
This input is used to analyze the skill set of a specific sort of engineer as a whole, rather than to evaluate individuals. Engineers that require further training classes to keep their abilities current will be identified through skill set assessments (or required certifications current).
If that sort of engineer's skill set needs to be enhanced, the resource manager will collaborate with the internal training department or a training agency to develop education to cover the gap.
In addition, the resource manager will assess whether new skills need to be learned for the team to satisfy new project needs or to have people available for new projects, depending on discussions with the sales and delivery teams (i.e. new service offerings that require skills, not in the current talent base).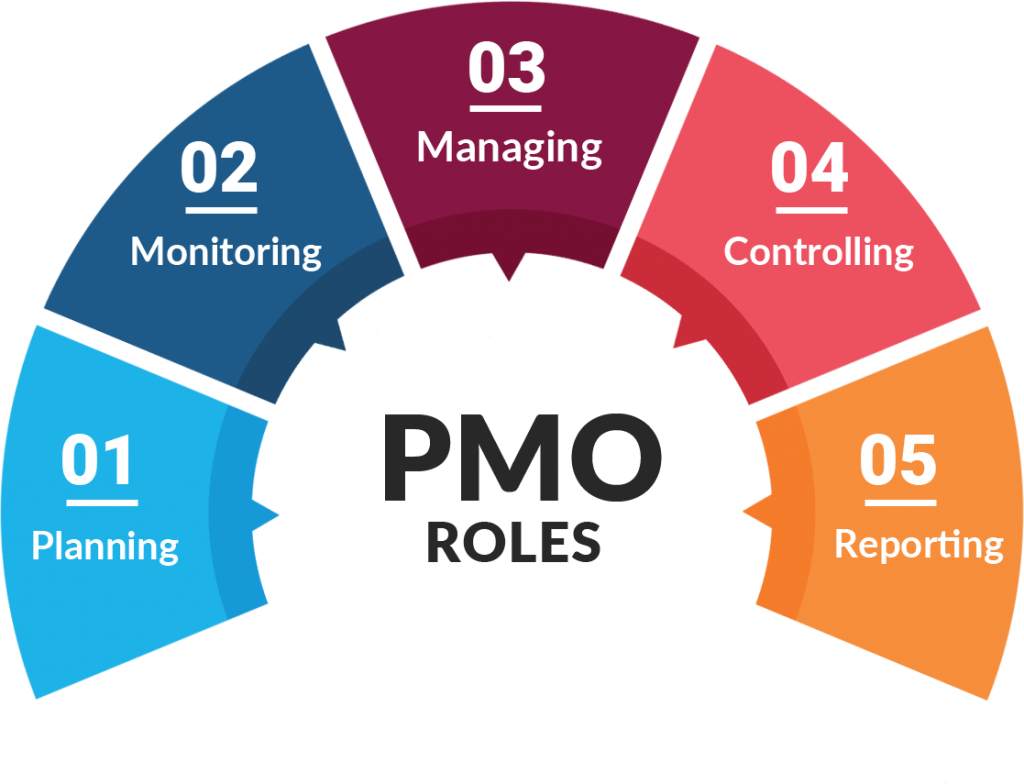 How to Avoid Projects That Aren't Profitable
The project management office is in charge of determining the full project selling and management procedure. Before selling a single project, the services organization develops a business case for the service, which outlines the scope of the service, the types of capabilities required to execute the service, and the activities that will be included.
In addition, the service's deliverables are defined, and accountability for specific deliveries is assigned (i.e. engineering, project manager, operations, etc.). Each of the deliverables has its own template.
For a service firm, the sales and delivery process would be as follows: When a sales opportunity is identified, the sales team brings in a person who is responsible for project delivery for that sort of project. This individual would be in charge of contract signing, revenue responsibility, and project profit and loss (P&L).
They are in charge of the entire undertaking. This individual is frequently referred to as a Practice Manager or a Principal in businesses. The sales staff, on the other hand, does not just pass the opportunity on to a Practice Manager.
The sale is made when sales and delivery work together. So that the SOW is generated in a timely way and all of the relevant areas are handled, the sales team must be connected with the delivery team with clear lines of responsibility. Every resource must be aligned with the project's goals and have a stake in its success.
Compensation for all parties involved must be linked to the project's successful completion and operation, which indicates the project is lucrative. The sales compensation plan cannot be solely dependent on commission on service sales. Whether the project is a three-month deployment or a three-year outsourcing agreement, good service delivery must account for a significant portion of the remuneration.
The salesperson will work very hard to negotiate a lucrative contract if remuneration is paid throughout the course of the project. "I'm not accountable for the delivery team and have no influence over their success or failure," the sales team may object to such an incentive program. Although this is a reasonable point, sales need to see it from the other perspective.
How does the delivery crew know that all of the delivery regions have enough hours recorded in the statement of work? How can the delivery team verify that all of the customer's needs have been gathered? Delivery may assist limit risk by providing specific input to the Statement of Work (SOW) and ensuring that assumptions and project needs are explicit enough for a well-defined scope.
There is no motivation for sales to clinch transactions that can be delivered financially without successful project completion incentives. There are several reasons why the delivery team should share responsibility for the SOW production.
Final thought
When starting a services company, it's critical to have a project-based strategy to establish and compensate the company. A company has a far greater chance of selling and executing lucrative projects if it designs the service before selling it and determines the deliverables and related expenses.
More Interesting Articles