(Last Updated On: April 23, 2023)
How to use long-tail keywords to drive traffic to your blog? Is it worth the time and effort to use long-tailed keywords to attract traffic to your blog? Yes, in a nutshell. Some people will advise you that you shouldn't bother with this strategy. This article will reveal some secrets on how to use long-tail keywords. According to popular belief, you will only receive a tiny number of visitors each day who will read your postings. What's more, you know what? They're correct.
Long-tail keywords are terms or phrases that customers may use to find products farther down the funnel and get unique search results. They may appear difficult at first, but if mastered, they have huge potential for success and may help your website rank higher.
To effectively manage long-tail keywords, you must make a concerted effort to interact with both present and potential customers. The more precise your keywords are, the more focused your market gets. As a consequence, when you choose a long-term plan, you will receive fewer visits, but your audience will be more devoted and have a larger purchase potential.
Didn't think I'd say that, did you? As you can see, a long tail term will only provide a little amount of traffic, but it will be highly focused traffic. These are the types of people who will stick around, read other posts, subscribe to your RSS feed or email list, and even contribute to your blog's revenue.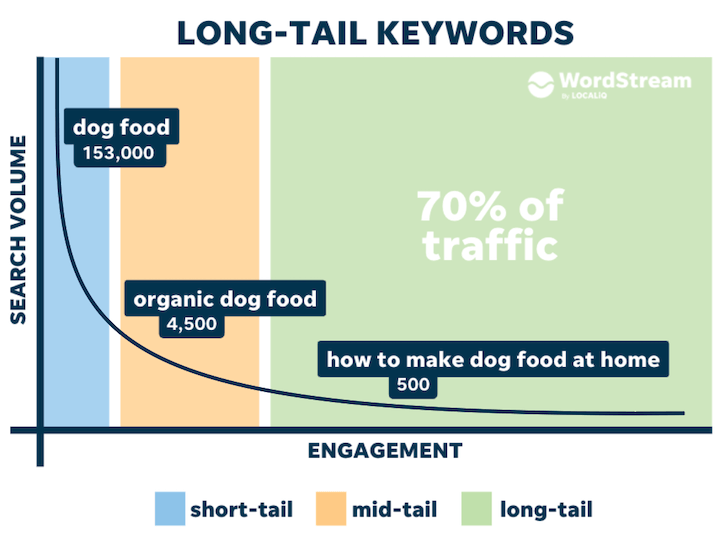 What Are Long-Tail Keywords, Exactly?
Long-tail keywords should be searched for less often. Long-tail keywords are usually three or more words long. Long-tail keywords are easier to rank than head keywords for the most part. As a result, ranking at the top of search engine results takes more time, effort, and consistency.
The long tail is typically a variation of a popular, general term or phrase. The keyword, as well as other similar or relevant terms, will most likely be combined or added. Despite the fact that they only make up a small portion of the total search traffic. These terms usually generate a lot of high-converting traffic and are quite successful.
How to use long-tail keywords and boost traffic to your blog?



It's simple to accomplish in three steps:
1. Keyword tool
Use a keyword tool that you prefer, such as Google's keyword tool. Look for a term that is similar to your core keyword yet has less competition. Consider it an off-the-beaten-path term that is still used by some.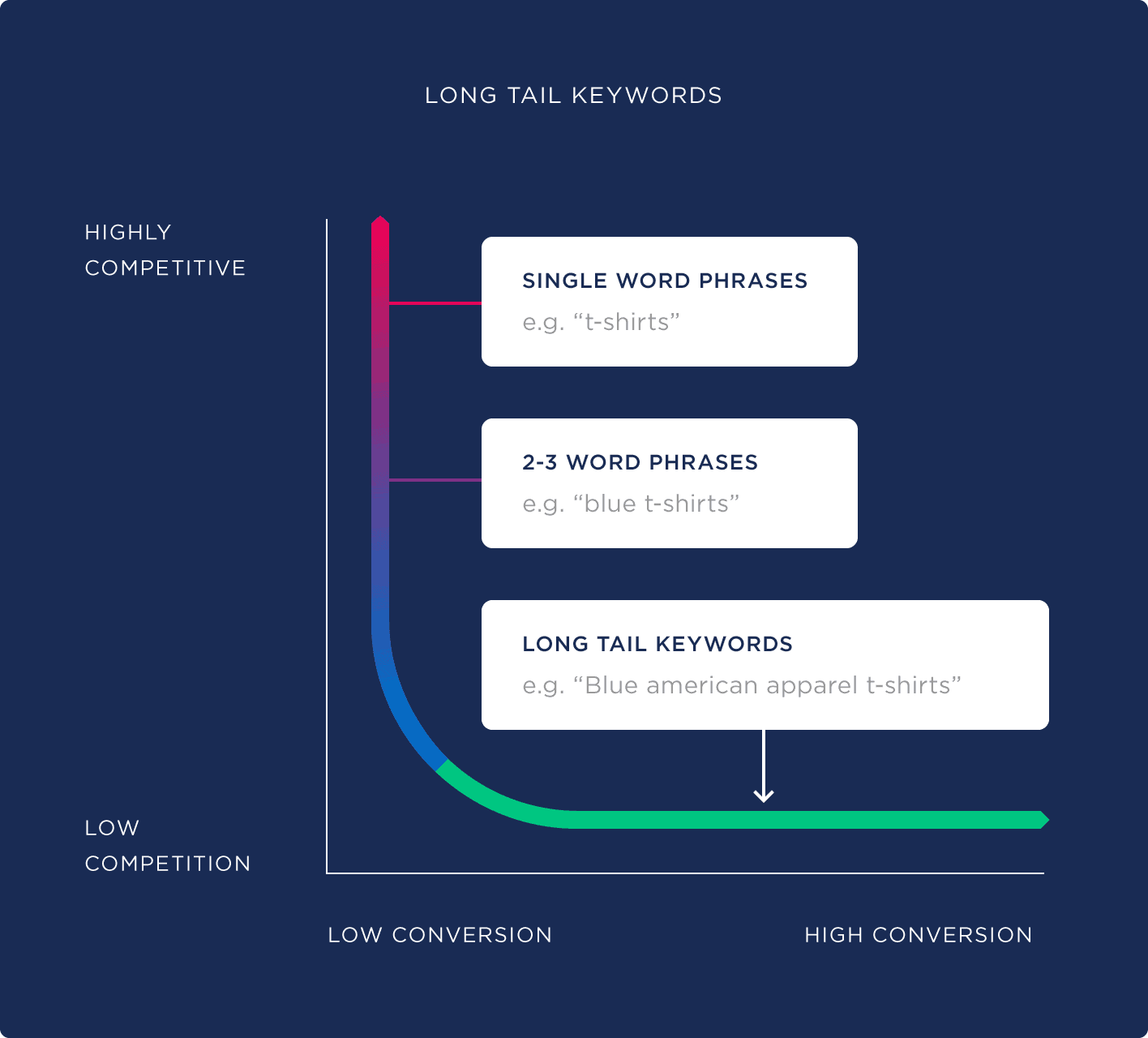 2. Incorporate in the article
Make sure to incorporate the long tail in your title and organically throughout the body of the content while writing your piece. Make sure to stay on topic and deliver on the promise of the post title. Keyword stuffing is something to avoid. You'll only get into issues with the search engines if you use your term.
3. Submit this article to a few article directories
This is an excellent approach to reusing your article while also gaining backlinks. Submit this as an article to some of the most well-known article directories. You should have no trouble getting it accepted if you follow the editing criteria.
You can reuse your post in other places as long as it is original and not duplicated. Syndicating your content is perfectly acceptable. You can escape the duplicate content penalty if you do things right.
How does a long tail keyword help boost traffic?
1. Beat the competition
You may outrank your competition by using long-tail keywords. They have more clout than head keywords and are better geared for search results. The more frequently you employ these lower-value, less competitive keywords, the higher your chances of outranking your competition and increasing traffic will be.
For example, almost 40,000 Google searches for augmented reality for the Playstation 4 have been made. Virtual goggles, on the other hand, have received only a few thousand orders, while virtual glasses have received less than ten. Search Engine Optimization Difficulty is abbreviated as SD.
It ranges from one to one hundred, with one being the simplest and one being the most difficult to grade. Using a range of high-volume, low-signal keywords increases conversion rates.
2. Perform keyword research for long-tail terms
You must first comprehend your USP as well as your customers and audience's individual skills and aspirations before you can understand their requests. Then you'll need to do some study to discover if the keywords you're using to attract new clients are the same ones they'll use in a search.
Keyword research will reveal what other search terms your rivals are using that are similar to your keywords. Keep your team up to date on any new research, analytics, or information so that everyone is on the same page.
https://profitworks.ca/images/Value_Of_Long_Tail_SEO_1.png
3. When searching the Internet, people employ long-tail terms
The entire goal of Google is to provide the most relevant results to users. People desire to do three things: learn something new, discover something new, or go to a new area. As a result, don't forget to add keywords that are pertinent to your marketing strategy.
4. Determine the needs and desires of your target audience
It's vital to grasp the customer's expectations and desires before moving further. What other information do they need? Numerous stresses are also mentioned. Do they expect you to know everything?
What considerations do they examine before deciding whether or not to accept your offer? You'll need to invest in SEO software that can help you figure out which keywords to employ.
5. Recognize your unique selling proposition (USP)
Examine your business first to see if your keywords will pay off. What makes your product or service stand out from the crowd? To whom are you planning to sell it? What gives them the impression that you will have an advantage over your competitors?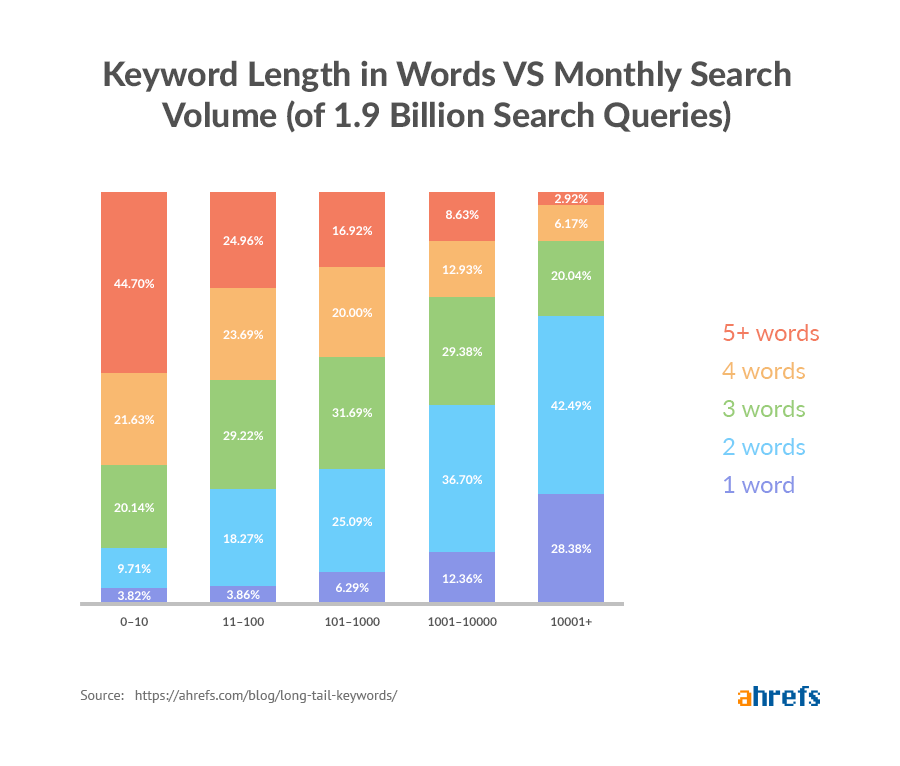 6. Finding Qualified Searchers with Long-Tail Keywords
There is greater competitiveness when there are fewer exact keywords to fight for, but a low position means fewer visits. With proper long-tail keyword placement, you may attract high-quality visitors while keeping total search volume to a minimum.
Even so, your ROI (return on investment) will be better since you'll be attracting only the customers you want, and they'll be much closer to making a purchase than your less-targeted competition.
7. Less Competition as a Result of Lower Prices
Long-tail keywords are just as crucial for regular searches as they are for marketers running paid ads. When bidding on long-tail keywords, there is less competition, hence the CPC is fundamentally lower.
Higher ad rankings and lower cost per ad click can be achieved by bidding on longer, more precise keywords.
The key to success is finding reliable, long-tail keywords that fit your aims and niche. A surprising number of keyword strategies concentrate solely on head keywords and ignore long-tail keywords.
Take away
Every firm or corporation must optimize numerous marketing techniques, and leverage developing technology such as cloud-based solutions, artificial intelligence, smart email marketing, and the like, in these changing and trying times. Effective keyword techniques, though, are at the center of everything. It's where you'll begin to be found online and establish brand awareness and longevity.
The importance of strategic keyword research in SEO cannot be overstated. It serves as the foundation for all of your digital marketing efforts. Make the most of your content marketing plan by researching engaging keywords that encourage your target audience to either learn more or convert. Long-term keywords should be incorporated into your campaigns for a more robust and long-term digital marketing plan.
More Interesting Articles