(Last Updated On: April 22, 2023)
What are the foods to lower glucose levels naturally? Limited sugar diets include a low intake of added sugars and sweeteners, as well as foods that contain natural sugars. A low-sugar diet is more practical than a no-sugar diet, and it provides health advantages including weight loss and reduced risk of chronic illnesses. This article will share some tips on the low-sugar diet you can have and foods to lower glucose levels naturally. The primary goal of a low-sugar diet is to maintain a healthy blood glucose level. A low-carb, low-sugar diet also aids in weight maintenance.
A low-carb, low-sugar diet will help you become more aware of your sugar consumption and build a healthier, more balanced eating habit. If you are at high risk for diabetes, have been diagnosed with pre-diabetes, or have diabetes, this diet may be beneficial.
The main goal of low carb, low sugar diet is to maintain healthy blood glucose levels: High blood glucose levels can set off a chain reaction in the body, leading to a slew of health problems. Diabetes, heart disease, cognitive health, mood, weight reduction, inflammation, and even skin health have all been found to benefit from a low-sugar diet. In this article, we will discuss the benefits and drawbacks of sugar.
How Does Low-Sugar Diet Work?
A low-sugar diet provides a number of health advantages. Sugar consumption is reduced, which boosts fat burning and helps to avoid obesity, heart disease, and liver damage, among other health issues. Dieters on the Atkins diet also report feeling less hungry than those on other regimens. A sugar-free diet might have negative consequences. As a result, it's best to cut back on sugar rather than eliminate it entirely.
The basic goal is to eliminate all sources of added sugar. Instead, you focus on eating nutrient-dense whole foods that are not sugar-sweetened with a low-sugar diet you can have and foods to lower glucose levels naturally.
Natural sugars found in foods including vegetables, fruits, and dairy products are safe to consume. The goal is to cut down on added sugars and high-sugar meals such as sugar cereals, ice cream, cookies, pastries, sweets, soda, and sweetened coffee. Simply eliminate — or severely limit — added sugar for 30 days and fuel your body with nutrient-dense meals.
How Do You Get Rid Of Sugar?
Consuming too much sugar might be harmful to your health. It may appear that eliminating sugar is a difficult effort.
Sugar added to sodas, sweets, and other meals has been linked to obesity, diabetes type 2, cardiovascular disease, cancer, and tooth decay.
According to the study, most adults consume 55-92 grams of added sugar per day, or 13–22 teaspoons of table sugar per day – around 12–16 percent of daily calorie consumption. Let's see what we can do to come up with a sugar-free diet.
Here are a few pointers to help you stick to your low-sugar eating plan for ensuring a low-sugar diet you can have and foods to lower glucose levels naturally:
1. Eliminate Sugary Beverages
Sugary beverages, such as sodas, sports drinks, power drinks, sweetened teas, and others, account for the bulk of people's dietary added sugar.
Many individuals believe that healthy foods, such as smoothies and fruit juices, contain shocking amounts of added sugar.
One cup of cranberry juice cocktail (271 grams) contains more than seven teaspoons of sugar (31 grams)
Furthermore, calories from drinks are not accepted by the body in the same way that calories from food are. Calories consumed in liquid form are easily absorbed, causing blood sugar levels to rise rapidly. Cutting out sugary beverages is one of the most effective ways to stick to a low-sugar diet.
2. Avoid sauces with added sugar
Sauces like ketchup and barbecue sauce, sweet chili sauce, and spaghetti sauce are ubiquitous in most kitchens. However, the majority of individuals are unaware of their sugar intake.
1 tablespoon (17 grams) of ketchup contains around 1 teaspoon (5 grams) of sugar. Ketchup has a staggering 29 percent sugar content, making it even more harmful than ice cream.
To avoid hidden sugars, look for condiments and sauces that indicated "no added sugar" in such items.
Herbs and spices, chile, mustard, vinegar, pesto, mayonnaise, and lime or lime juice are all naturally low in added sugars.
3. All-Inclusive Meals
Peanut butter, yogurt, salad dressings, and other low-fat foods are all around you. All of these low-sugar dishes are tasty and aid in sugar reduction.
It may seem natural to turn to these options, especially if you're trying to lose weight and the fat has been labeled as dangerous.
However, the reality remains that they typically contain more sugar and, on occasion, more calories than their fatter counterparts.
A 6-ounce (170-gram) fatty vanilla yogurt contains 24 grams of sugar and 144 calories.
Plain fat yogurt has 104 calories and 8 grams of natural milk sugar in the same quantity as per planning on the low-sugar diet you can have and foods to lower glucose levels naturally.
4. Avoid Sugary Desserts
Most sweets are low in nutritional content. They're high in sugar, which can cause blood sugar surges, making you feel tired and hungry, and making you need more sweets.
Grain and milk sweets, such as cakes, pasta, doughnuts, and ice cream, account for more than 18% of added sugar intake in a typical diet.
5. Look for Sugar in Canned Food
Canned meals are convenient and cost-effective, but they typically include a lot of added sugar.
Fruit and vegetables contain naturally-occurring sugars. These, however, are rarely a concern because the extra sugar has no effect on your blood sugar.
Avoid canned goods that have sugar listed among the ingredients. Use the "water-packed" or "sugar-free foods" variants because the fruit is already sweet enough.
Before consuming canned fruits or vegetables with added sugar, rinse them in water to remove some of them.
6. Eat a Variety Of Foods
Whole foods were not processed or refined. The artificial ingredients and additives are likewise free. Fruit, legumes, whole grains, vegetables, and bone meat are all included.
On the opposite end of the range are ultra-processed foods. This cuisine is made up of flavorful combinations and contains salt, sugar, fat, and additives, making it difficult to keep track of how much you consume.
Fizzy beverages, sugar cereals, chips, and fast food, for example, are all high-quality foods.
7. Limit Sugary Breakfast Foods
Additional sugar can be added to several bowls of cereal. According to some of the most widely circulated studies, adding sugar-reduced their weight by more than half.
On one cereal, there were more than 12 teaspoons (50 g), or 88 percent sugar by weight. in the document
Furthermore, the analysis found that granola, which is often advertised as a healthy product, had more sugar than any other cereal.
Popular breakfast foods including pancakes, waffles, muffins, and jams are also high in sugar.
8. Prepare "Healthy" Snacks with Care
Several processed snack foods make a "healthy promise." They appear healthy at first glance, and marketing terms like "healthy" or "natural" may be used to make them appear healthier than they are.
Surprisingly, these buns might have the same amount of sugar as chocolate, candies, or snacks.
The dried fruit is a nice example. It's high in fiber, vitamins, and antioxidants. However, it also contains concentrated amounts of natural sugar, allowing you to control your consumption and prevent overdoing it.
How Can I Consume Less Sugar?
A life without sugar is a life we don't want to live. Fortunately, experts advise that you do not need to exclude it from your diet. But a few grams here and there and most of us should be able to achieve anything. You can choose low-sugar foods.
1. Concentrate on your flaws
Sweetened beverages, sweets and sandwiches, coffees and teas, sweetened sugar and sweetened (jams, syrup, toppings), cereal, and granola bar morning are the five sources of the most added sugar in the United States. Determine which category contains the most added sugar and begin reducing it. The total sugar rate has decreased the most, and the health benefits have grown.
2. Apply to labels
Check the nutrition information panel and compare different brands to see how much-added sugar is in food like cereal or yogurt. You can choose between two or three options to get the one with the least added sugar. Always choose foods with the least amount of sugar or those that are sugar-free.
3. Sugar Should Not Be Consumed By You
Because sweetened beverages are the single greatest source of added sugar in the typical diet, you can significantly reduce your sugar consumption by removing even one sugary drink per day and replacing it with water with a squeeze of lime or orange for flavor. You may also consume seltzer while inhaling the delightful scent, add fresh fruit to your water, or have an apple or orange with your ice water glass. All of these items are sugar-free and contain natural sweeteners.
4. Take your time
All of our experts advise that you gradually wean yourself off of your sweetener. Are you using sugar from coffee or tea? Then use a little less tomorrow. Return it a few days later. According to studies, a sugar decrease of 5 to 20% — comparable to a daily sugar reduction of 4 to 12 grams — is undetectable. In a study, people who had gone without sugar for 2-3 months thought pudding was sweeter.
5. Look for high-quality carbohydrates
One simple approach to achieve this is to divide by ten. Fiber should be 1 gram or higher for every 10 grams of total carbohydrate in the product. (This is based on the total carb to whole wheat fiber ratio.) Protein, fiber, potassium, magnesium, vitamin B, vitamin E, zinc, and iron are all reduced in these foods. They were also low-sugar foods that were generally healthier.
6. Get Plenty of Sleep
More than 35% of adults still receive less than the recommended 7 to 9 hours of sleep every night. Sleep deprivation might cause your hunger hormones to crave sugary foods. Increased sleep enhanced insulin sensitivity and lowered appetite, sweet cravings, and sugar supply.
How to Stay Away From Refined Sugar
Obesity, heart disease, and type 2 diabetes are all connected to refined sugar consumption. However, it is found in a variety of foods, making it difficult to avoid. Sugary meals, in general, are bad for your heart and body.
You could also ask how refined sugars compare to natural sugars and whether their health effects are the same like the low-sugar diet you can have and foods to lower glucose levels naturally.
Many processed foods include refined sugars. Food label management can therefore aid in reducing the amount of refined sugar in your diet.
A variety of names might be used to indicate the addition of sugar. Highly fructose maize syrup, cane sugar, cane juice, rice sip, molasses, caramel, and the bulk of the compounds ended with -ose such as glucose, maltose, or dextrose
The following foods include refined sugar:
Soft drinks, sports drinks, coffee specialty, energy drinks, vitamin water, fruit drinks, and other beverages are available.

Breakfast foods include store-bought muesli, granola, cereals, cereal bars, and so on.

Sweets, confectionery, pasta, croissants, some bread, baked goods, and so forth.

Baked beans, canned fruit and vegetables, and other canned items

Pureed fruit, jams, nut butter, spreads, and other bread toppings

Low-fat yogurt, small-fat butter peanuts, low-fat sauces, and other low-fat foods

Ketchup, salad dressings, spaghetti sauces, and other sauces

Pizza, frozen food, macaroni and cheese, and other ready-to-eat meals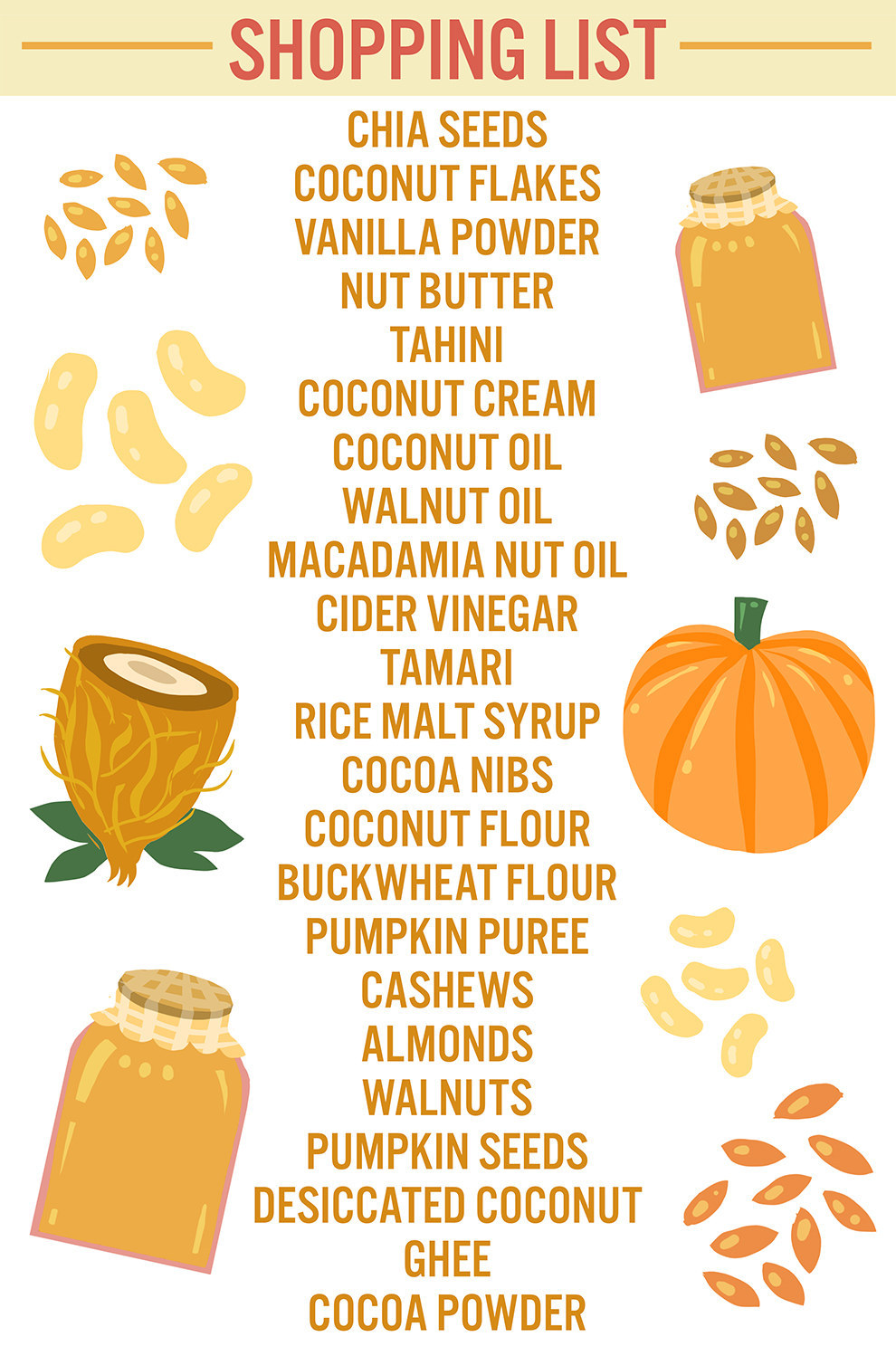 Sugar Reduction Has Many Advantages
Whether you want to give up sweets or just improve your health and nutrition, focusing on the positives is the best way to stay dedicated to your strategy. A low-fat, low-sugar diet provides several health advantages. However, a low-carb, no-sugar diet might have its own drawbacks.
Here are some of the advantages of a low-sugar diet:
1. Cut back on sugar intake and lose weight
Sugar-free meals aid in weight loss. Sugary foods and drinks are often higher in calories and lack the nutritional benefits that they may provide to your body and fuel. Sugar, or more specifically, fructose, may promote fat accumulation, according to experts. Because of blood glucose fluctuations, sugary meals may make you feel hungry sooner. If you nibble on chocolate, you will most likely consume more during the day.
2. Sugar Reduction Can Help You Have A More Consistent Mood And Energy
Sugar causes your energy levels to fluctuate. When you eat sugar, your blood sugar levels increase quickly, enhancing your mood and alertness – only to drop as soon as insulin is released into the cells of the low-sugar diet you can have and foods to lower glucose levels naturally. This sharp drop in blood sugar might leave you feeling shaky, weak, hungry, and irritated. You may produce a more consistent level of energy by focusing on better and more nutritious meals spaced out throughout the day. This will help you feel lighter and more vibrant.
3. Less Sugar, Better Teeth
If you want bright, glossy pearly whites, cutting less on sugar is an excellent idea. The sugar in your mouth feeds natural microorganisms. When sugar from meals and beverages accumulates on the tooth surface, germs thrive on low-sugar diet you can have and foods to lower glucose levels naturally. Plaque can build up over time, eroding tooth enamel and encouraging cavities and gum disease. Sugar can harm your teeth in a less obvious way by increasing your risk of diabetes, which raises your saliva glucose level and supports the growth of oral bacteria.
4. Stay away from skin-lightening sugar
Blood sugar fluctuations induce inflammation and internal strain, which can contribute to skin breakdowns and dullness. Sugar dehydrates your skin and produces puffiness and under-eye bags by draining all of the water from your cells. You have a range of fresh and exciting foods to select from, and you may drink plenty of water.
5. Improved Digestion Through Weight Loss
The white substance will irritate the stomach, ferment in the intestines, and be difficult to digest since it cannot be broken down into nutrients other than simple glucose – it will thank you for reducing your sugar intake. When your blood sugar levels rise, the stomach becomes a dangerous region that can lead to poisoning. Here are some dietary changes that will help you improve your digestion.
6. Pay Attention To What Your Heart Is Telling You
Sugar that isn't used for energy is converted to triglyceride fatty acids, which circulate in your bloodstream. According to one research, high blood sugar levels can cause blood marker abnormalities in as little as ten weeks. High triglyceride levels increase the risk of cardiovascular disease and stroke. By reducing your sugar intake, you can avoid cardiovascular issues later in life.
Recipes for a Low-Sugar Diet
Here are a few recipes for low-sugar diets as a part of the planning of low-sugar diet you can have and foods to lower glucose levels naturally:
1. Chicken Cutlets with Sun-Dried Tomato Cream Sauce
Despite the fact that a chicken cutlet is a chicken breast, this recipe shows you how to triple the delicious chicken cutlets. A glass of sun-dried tomatoes does double duty in this healthy meal. They sauté the chicken in a flavorful oil before adding it to the cream sauce for the tomatoes. These are the kind of meals that help to reduce blood sugar levels. It's a blood sugar-lowering diet.
2. Broccoli and Cheese Omelet
This vibrant green omelet is an excellent way for kids to consume veggies. Cutting the broccoli and spinach small not only speeds up the cooking process, but it also makes it easier for kids to eat. Prepare all ingredients near the heat so the omelet cooks quickly. It is sugar-free diet food.
3. Caesar Salad with Grilled Steak
Caesar salad dressing is traditionally made creamy with egg yolk. Instead of using raw eggs, we use mayo to get the same rich results. It is one of the greatest low-sugar meals available.
4. Chicken Orzo Soup with Kale and Lemon
This soup is full of veggies, protein, and fiber and is simple to make. This winter soup is best served with a dusting of Parmesan cheese and a side of garlic bread. It aids in the maintenance of a low-sugar diet.
5. Salad with Quinoa and Buttermilk
Individuals add sweetness to a green salad with a healthful salad dressing. A sprinkling of fried and crispy quinoa provides an unexpected crunch and elevates the salad. It is one of the most delicious sugar-free dishes available.
Take away
Sugar restriction can help people lose weight and minimize their risk of developing the ailments mentioned. To replace goods that include sugar, foods with healthy choices to receive the required minerals and vitamins without going overboard on calories are strongly recommended.
It's difficult to change your lifestyle in a single day. This is why it is generally better to begin a diet gradually to become adjusted to a new eating habit. When people stop consuming sugar, one of the most difficult challenges they face is a persistent craving for unhealthy foods and sweets. I hope this article on the low-sugar diet you can have and foods to lower glucose levels naturally was worth reading.

More Interesting Articles