(Last Updated On: April 22, 2023)
What are some of the team performance improvement tips in project management?  Projects are becoming increasingly important in today's business world. Projects are what get things done, whether it's new product development, marketing campaigns, technology installations, process improvement, or a variety of other alternatives.

Almost all of us can think of examples of successful and unsuccessful projects. Projects like the Apollo space program and the Chrysler Automotive turnaround are well-known instances of project success. The rescue of the Chilean miners is a more recent success tale. However, there are several failures for every success story. Many of our projects nowadays experience time and/or expense overruns, with just a tiny proportion of the targeted objectives being met. This article will disclose some handy performance improvement tips in project management.
A team entrusted with finishing the project and delivering value to the company is at the center of practically every project. High-quality, value-added projects are delivered by effective teams. At best, ineffective teams deliver subpar projects, and at worst, no projects.
10 Team Performance Improvement Tips in Project Management
How can you boost the productivity of your company's project teams? How do you encourage your project teams to perform more, quicker, and keep or improve the quality of their deliverables so that your project is a success rather than a statistic? The objective of this post is to explore ten approaches that will provide both immediate and long-term outcomes, as well as to inspire you to think of more methods that will work in your own company.
1. Encourage participation from the whole team
Team members frequently provide the finest suggestions for increasing the team's productivity and overall performance. Use your imagination to come up with new ways to get their feedback. In your meetings, set aside a few minutes for thoughts and proposals. Allow them to come to you. Encourage your team members to provide ideas on a frequent basis and in a variety of formats. Be receptive to suggestions and take action on the ones that are appropriate.
Not only will team members contribute really helpful ideas (though they will also present some unproductive ones), but they will also have a greater sense of ownership and responsibility for the project if they have a say in how it is carried out.
2. Involve everyone in the project planning process
Make sure that everyone on your team is involved in some way while you're planning your tasks. Inquire about the tasks that must be done in order to fulfill the project's goals. Inquire about how long they expect the jobs to take. Inquire about potential challenges and how you can prepare for them. Why? Because your team will begin to feel ownership and responsibility for the activities and deliverables for which they are responsible if they have input into the project plan.
David is working on a new marketing initiative and is in charge of writing ad content. He is not included in the project planning process, but he has been informed of the duties he must complete and how long it will take. David has no sense of ownership over the plan, and he has no sense of obligation to execute the chores in the time provided. In truth, he is irritated by the imposition. When the going gets tough and the project is running late and close to the finish line, David leaves work on time and makes no extra effort.
Susan, on the other hand, is a member of a software implementation team. She has been a part of the project since the beginning, providing feedback on the many activities that must be completed as well as the costs connected with them. Susan is enthusiastic about the project, feels like she is a member of the team, and is eager to contribute. Susan stays late, works harder, and is dedicated to completing her chores on time and in a high-quality manner as the project nears completion. Why? Because those are her responsibilities. She sat at the meeting and made a promise to her coworkers, and she now feels responsible to fulfill that promise.
Using brainstorming sessions is a similar suggestion. During the planning or execution phases of a project, questions, difficulties, or obstacles may occur that must be addressed. A product solution, for example, must be designed to fulfill a specific requirement. A brainstorming session is sometimes a suitable and successful means of presenting a solution.
A brainstorming session will bring together some, if not all, members of the project team to discuss possible solutions. Granted, there will be a lot of "wild" ideas thrown about, which is OK. The objective is to find the greatest ideas and assess them as a group to come up with the best solution for the team's existing restrictions.
3. Educate and empower decision-makers
Nothing is more frustrating than a project team with no decision-makers. After then, the team must make choices by committee, which may be a lengthy and time-consuming procedure. Identify the decision-makers, make it obvious to the team who will make the decisions, and stick to it. Many times, team members' advice should be sought, but the final decision must be made by one individual.
It's worth noting that there can be several decision-makers. Different areas of expertise, such as product development, testing, engineering, marketing, and so on, may have a decision-maker. And, outside of business decisions that must be made by management, the project manager can be the ultimate decision-maker for the project as a whole.
This is closely related to having frequent meetings. To make your meetings and your team productive, and to create a venue for team feedback and speedy decision making, your decision-makers must be present.
4. Make it simple to update your status
Your team's primary responsibility is to provide high-quality project deliverables. However, communicating the state of their work is also a component of their job. This is crucial since judgments must be made based on the present state of the project. Is it possible to increase resources for an assignment that is behind schedule?
Can we get goods from a different vendor because the first one is running late? What should we tell our consumers about our company? If you don't have a strong project status, you won't be able to ask, much less act on, critical questions like these. And the project's present condition is only as excellent as each individual's contribution.
The ease with which a team member may deliver a status update and what will be done with it when it is supplied are frequently linked. It will either not get done or will not be done correctly if it takes a team member hours every week to supply status. They will just not want to do anything if it is a difficult procedure. As a result, you will never know for sure where your initiatives stand at any given time. Ineffective or missed choices, poorly performed initiatives, and ineffective teams are the result of this.
To begin, make changing your status simple. Determine the information you'll need to make project decisions. Make a trade-off between quantity and quality. You can gather a lot of information from your team members, but the majority of it will be useless. Collecting information that isn't absolutely necessary isn't a good idea.
Collect only the information you require
After you've determined what's required, you'll need to decide on the best way to gather it. The format should be straightforward, straightforward, and intuitive. Obtain input from your team members on their opinions.
Second, as previously indicated, the quality of a status update is also determined by what is done with the data. If a team member fears being "beat up" for providing "poor" information, they will be hesitant to do so. Ensure that the information is put to good use and that both "poor" and "positive" information may be freely shared.
In essence, figure out what information you'll need, find a decent, straightforward way to get it, and then put it to good use.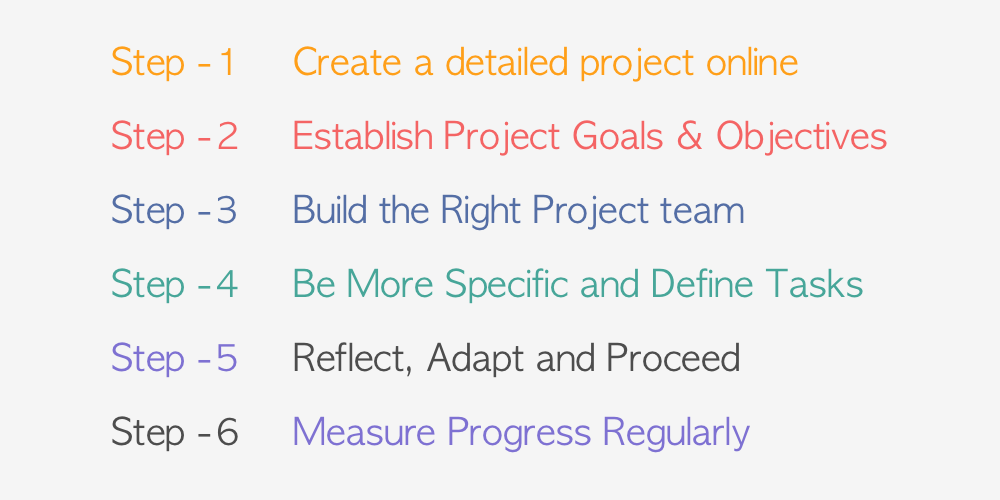 5. Organize regular meetings
Because we've all had our share of irrelevant and/or poorly organized meetings, your initial reaction may be negative. Meetings, on the other hand, maybe a vital element in your team's effectiveness if done appropriately.
Rudolph Giuliani, the former mayor of New York City, met with his senior staff every morning. Even after the terrorist attacks on September 11, 2001, he continued to do so. This gave everyone a place to talk about what was going on, voice concerns, find out what others were doing, and, most crucially, have direct access to the decision-maker.
Even if you don't want to meet every day, frequent project team meetings can still be beneficial if you follow these guidelines:
Keep your meetings to a minimum. Allowing meetings to go over their permitted time can cause your team members to become dissatisfied with them, and they will rapidly lose their efficacy.
Ascertain that the appropriate decision-makers are present at the meeting. Knowing that choices may and will be taken during the meeting will considerably improve its efficacy. Members of the team will ensure that they attend and that they are prepared with concerns and questions. Instead of delaying choices in order to get the necessary decision-makers in the room, your team will be more successful since they will be able to act on the decision immediately away.
Have a set of goals in mind. Don't go into the meeting without at least a rough idea of what you're going to talk about. Stick to a defined schedule with specific goals for what you want to accomplish. If at all feasible, handle side matters outside of the meeting.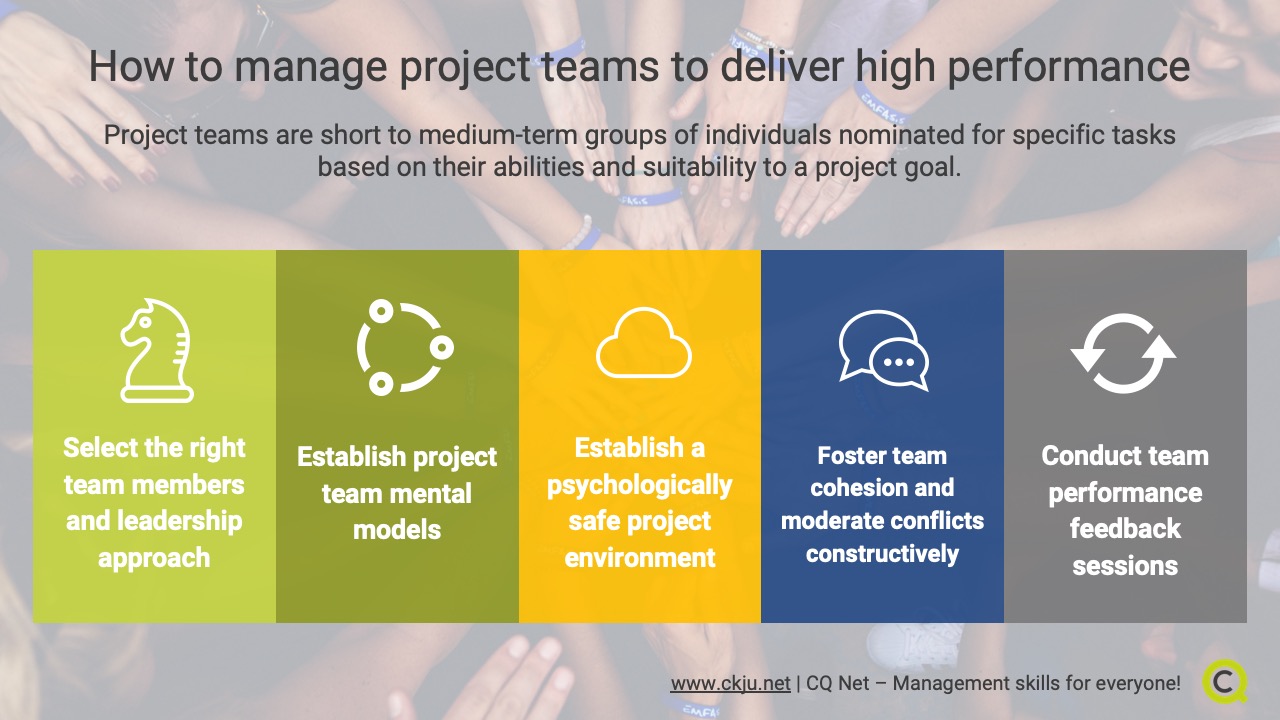 6. Give them the resources they require
One of the most prevalent sources of dissatisfaction among team members is a lack of appropriate tools to do their duties. This includes both job-specific equipment (a testing platform, a good computer, and the proper software for a graphics designer) and project management tools.
Tools that are unique to a certain job are self-explanatory. Nothing is more annoying (or time-consuming) than not having anything that your team members require to do their tasks. Please get it for them. I understand the financial limits that businesses face, but there is always a way to win. Borrow for a bit from another department, beg, but find a way to provide your team with the resources it requires to succeed. This will not only assist them in doing their work better, but it will also demonstrate to them that you are willing to go to bat for them.
It gets a little murkier when we talk about the tools that are used to actually manage the project. Team members are irritated when they have to spend a significant amount of time utilizing tools to manage the project itself, such as updating the status. How many hours are wasted because spreadsheets are still being used to monitor project data? To locate and deploy a large project management software system, you don't have to go on a major adventure. There are simpler tools available, and you can even complement current in-house technologies with improved processes. Follow these few guidelines:
Create a tool that only asks for the information you'll truly need (related to earlier points).

Make the gadget simple to use.

Make information readily available (so they do not have to hunt for the right information).

Make sure it isn't time-intensive (don't have them update status for hours each week).

Maintain simplicity by ensuring that the instrument is not difficult or unduly complicated to use for the task at hand.
On the other hand, there are times when team members would prefer to do nothing and remain in their cocoon than utilize a tool. You must still supply the appropriate tools, and there is no reason to expect them to utilize them. Nonetheless, make sure you follow the guidelines outlined above.
7. Recognize accomplishments
Achievements sometimes go undetected and underappreciated in today's fast-paced world. We tend to focus on our shortcomings rather than our triumphs. It's critical that you find reasons to rejoice. Celebrate the completion of a series of chores on time or ahead of schedule.
Celebrate the conclusion of a project. Both the large and little things are worth celebrating. This will motivate your team members to work harder and make your project atmosphere more fun overall. The attitude of an individual or a team may have a significant impact on their performance. Celebrating accomplishments nearly usually improves one's outlook.
What are your favorite ways to commemorate accomplishments? There is a multitude of techniques available, ranging from major gatherings or parties to little tokens of appreciation. It is not always necessary to rejoice in great style. Small gestures, such as a personal acknowledgment at a meeting, a handwritten message, or a well-crafted "prize," may mean a lot. Your team members will notice and continue to improve their performance if you express gratitude for their efforts and acknowledge them truly.
Finally, remember to commemorate individual achievements. Birthdays, corporate anniversaries, promotions, and other events do not have to be project-related. This just generates a pleasant project atmosphere for all members of the team.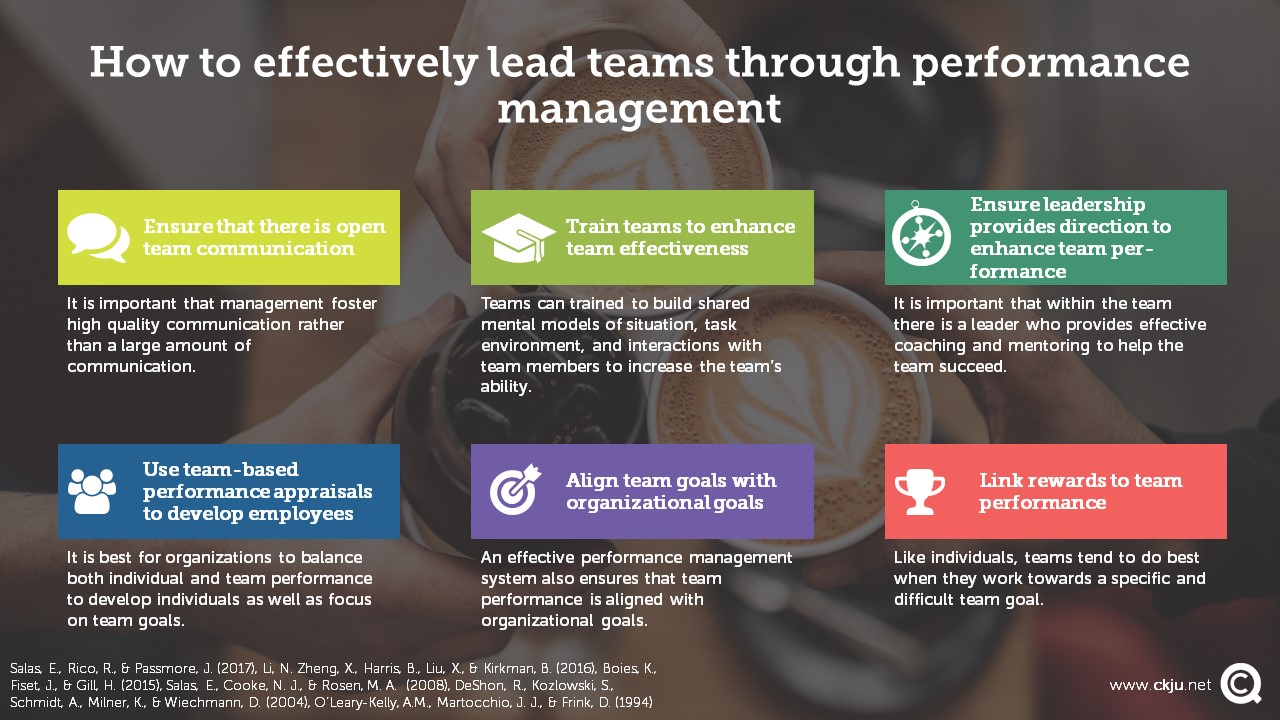 8. Meet up with your teams outside of the office
Good relationships within your project teams will drive efficiency and productivity that would otherwise be impossible to achieve. Team members that communicate effectively with one another, respect one another and even enjoy one another will work together better and perform better overall.
Getting your team members together outside of the office setting is one of the finest ways to improve team member connections. Go out and do something enjoyable on a regular basis. Take a break for lunch. Visit another group that has worked on a comparable project for a field trip. Pay a visit to a baseball game. Be inventive. You'll be astonished to learn that just one, very basic action may make a significant difference in your team's success.
9. Deal with Setbacks Head-On
Dealing head-on with your team's shortcomings is just as vital as celebrating triumphs. This is an extremely challenging undertaking, to say the least. Every project team will have both achievements and failures. What typically distinguishes extremely effective teams from ineffective ones is how they handle failure, rather than how they handle victory.
If failure is not handled effectively, it will become an "elephant" on your team's back, weighing them down in all future endeavors. No one wants to talk about it, but everyone can sense the "cloud" that has descended upon the project. It's critical that the team sit down and talk about what transpired. Simply expressing your dissatisfaction might help you go forward. However, be cautious. This should never devolve into personal attacks or harm. Ensure that everyone understands that this will be performed in a professional and courteous manner with an emphasis on how to improve and that there will be no exceptions to this rule.
It can be beneficial to take the project team out of the "project setting" for a short time. Go to a different location. Discuss what transpired. What did the team do that was noteworthy? What might the group have done differently? Maintain an optimistic attitude, but don't be hesitant to discuss what may have been done better.
Work on making necessary modifications once you've gone through this procedure. Make sure you learn from your errors. Even if the next thing isn't flawless, it can always be better. Put some of the things you've learned into practice.
In other words, deal immediately with the failure, work toward making adjustments, and then move ahead without dwelling on the past.
10. Create a system for dealing with problems and change
Change is unavoidable in nearly every endeavor, which may be beneficial. What you need to do is set up a system to keep track of it. Any performance and motivational improvements you've made with your employees might be rapidly undone if the change isn't managed properly. The rationale is straightforward. If your team members have worked hard, planned well, and performed well only to be confronted with an unexpected change that forces them to work longer hours and jeopardizes the project's success, team motivation and performance will plummet.
That is not to say that we should not allow for change; on the contrary, we should. Resources, surroundings, and company needs constantly vary, and we must be adaptable in order to fulfill those shifting demands. However, we must do it in a manner that does not threaten the performance of our team.
Your change management system does not have to be complicated. In truth, it may be pretty straightforward. However, it should at the very least adhere to the following guidelines:
Every piece of change should go through the same procedure
Members of your team should have a say in the changes. They may not have the ability to accept or reject a change, but they may highlight the amount of time and effort necessary, as well as the potential repercussions of the change (i.e. other deliverables will be late, the project will be finished later, etc.).

Allow no one to touch the modification until it has been authorized.

Determine who has the power to authorize a modification in a clear and concise manner.

Ascertain that executing a change has organizational value.
Every project will have challenges, just as it will have changes. You'll also need a mechanism to keep track of them. This may be as basic as a spreadsheet that lists the problem, when it first occurred, who is accountable, and what steps will be taken to resolve it. Your regular meetings may be a fantastic location to bring up concerns, and you should schedule time for that in them. Your issue management system doesn't have to be complicated, but it should exist, and someone (usually a project manager) should be in charge of coordinating it.
This will guarantee that issues are not lost or forgotten (which will usually come back to bother you at the worst possible time), and that they do not influence the project's and team's overall performance.

Final thought
Improving a project team's performance can be a lengthy and complex discussion that covers a wide range of topics such as psychology, organizational behavior, business, team dynamics, and so on. However, there are certain basic, easy-to-implement approaches that may help you get visible, short-term outcomes, enhance the performance of your project teams, and raise the success of your projects right now.
Examine your own tasks and organization. Come up with more, comparable ideas that will be beneficial to your company. Pick a handful of the approaches outlined below that you believe will have the most impact and concentrate on them.
Project management isn't simple, but with a little perseverance, adaptability, and the use of some basic project management methods, you may start to see greater success in your own projects.
More Interesting Articles