(Last Updated On: April 22, 2023)
What are the things you can do to improve your mental health? We all like assisting others. But, what can we do to help ourselves when it comes to mental health? Psychological research has discovered a variety of methods for maintaining mental health and making the most of your life. This article will feature some things you can do to improve your mental health. Keep reading.

Things you can do to improve your mental health
Mental health is essential for general well-being. Mental health, according to MentalHealth dot gov, is defined as our emotional, psychological, and social well-being. Here are a few things you can do to improve your mental health:
1. Take enough rest
Make sure you get enough rest. Adults should try to obtain at least 8 hours of sleep every night. Sleep is vital for learning and enhancing everyday productivity, despite the fact that everyone's body is different.
2. Use stress reliever
Make use of a stress ball or another type of stress reliever. Our health is strongly influenced by how we handle stress. A stress ball is a popular way to relieve tension. Squeeze your frustrations out!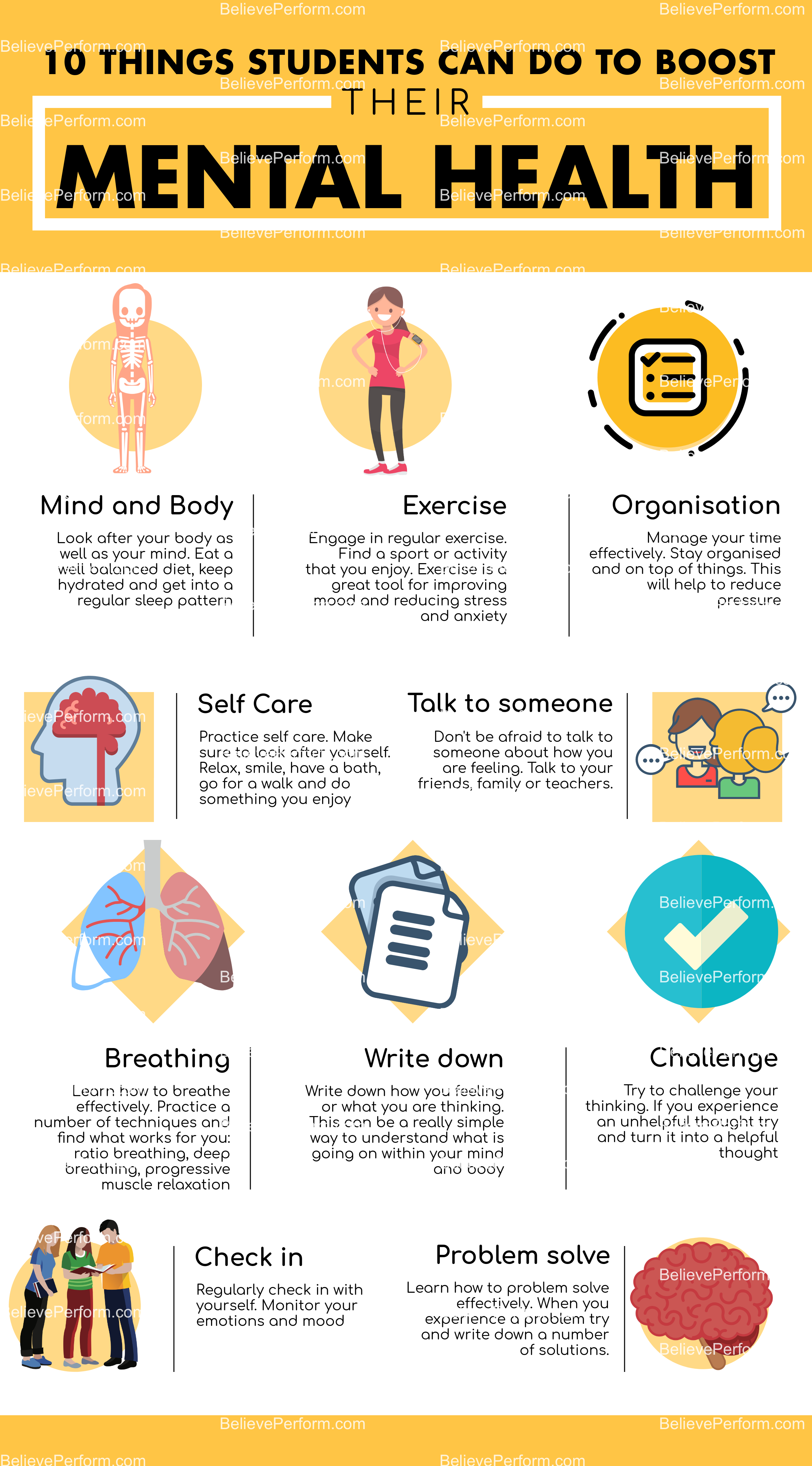 3. Be kind
Perform an act of kindness at random. Volunteering or doing a single random act of kindness might boost self-esteem. Self-esteem benefits mental health in several ways, including a self-empowering feeling of social connection. Volunteering, according to Harvard Health, makes individuals feel less lonely and unhappy.
4. Exercising deep breathing
According to HealthDirect, deep breathing techniques and relaxation help reduce your heart rate, blood pressure, and breathing rate. As a result, your body and mind may both rejuvenate with motivation and success.
5. Pet a dog
Therapy dogs have become a popular way to improve your emotional state. Dogs give emotional support to people by giving companionship.
Every day, simply touching a dog can enhance one's mental health.
6. Have breakfast
Brain fogginess might be caused by a lack of nourishment. Foods strong in omega-3 fatty acids are important in a regular diet, according to Psychology Today. These and other foods have been proved to help people with schizophrenia, depression, ADHD, and other mental illnesses.
7. Yoga
Yoga is an excellent way to alleviate anxiety and despair. "Yoga appears to modulate stress response systems by decreasing perceived stress and anxiety," according to Harvard Health. Although some yoga techniques may be too difficult for individuals, yoga as a whole provides several mental and physical health benefits.
8. Exercise
Exercise is beneficial to one's cardiovascular health. Better mental stability and anxiety result from improved cardiovascular health.
9. Appreciate
Take time to appreciate the little things in life. Small pleasures may seem cliched, yet they are crucial to personal happiness. Take a walk during your work break to absorb nature's splendor.
Final thought
However these activities are not a "cure" for mental illnesses, they are beneficial and necessary for overall mental health. Always remember that some mental illnesses can be dangerous, so seek medical or professional care if necessary.
Given that May is National Mental Health Awareness Month, these nine suggestions provide opportunities for increased discussion and active participation in the pursuit of individual mental health and wellness! Learn more about healthy habits. I hope this article on things you can do to improve your mental health was worth reading.