(Last Updated On: April 22, 2023)
Why do projects fail? How the project managers can recover them? The main goal of this article is to identify and investigate numerous elements of project failures across the course of a project's life cycle. Many initiatives, particularly IT ventures, fail. The only way for businesses to improve their project management skills is to learn from previous initiatives. This article will discuss the reasons for project failure in project management and how to recover them.

There are a few little details that might determine the project's fate. These have all been viewed as a danger in project management practice and study, and as something that should, if at all possible, be neutralized, decreased, and followed.
In an ideal world, every project would be completed "on time and on budget." However, reality (particularly confirmed numbers) presents a different narrative. Project failure is a typical occurrence. Even if the budget and timeline are satisfied, the question remains – "Did the project meet our expectations in terms of outcomes and quality?"
From different perspectives, the answer to this issue might be different. There is no one-size-fits-all strategy or organizational structure for project management. In each company and on any project, project failure can occur.
Why Do Projects Fail – 21 Tips for Project Managers to Recover
There are several reasons why projects (both basic and complicated) fail; the list is endless and may be categorized into different phases of the SDLC (Software Development Life Cycle), from start to finish. It is sometimes beyond the project manager's and/or team members' control. Failure can sometimes be managed. Projects that fail and the people engaged in the failure have a lot in common. Based on my experience, I've attempted to develop a few important and most fundamental causes for project failure, which may vary from project to project.
From the outside, it appears that all of the reasons will fall under the project manager's obligation and accountability, but in my opinion, it should be a common responsibility.
Based on my experience, here are some of the most typical reasons why do projects fail and how to get rid of them: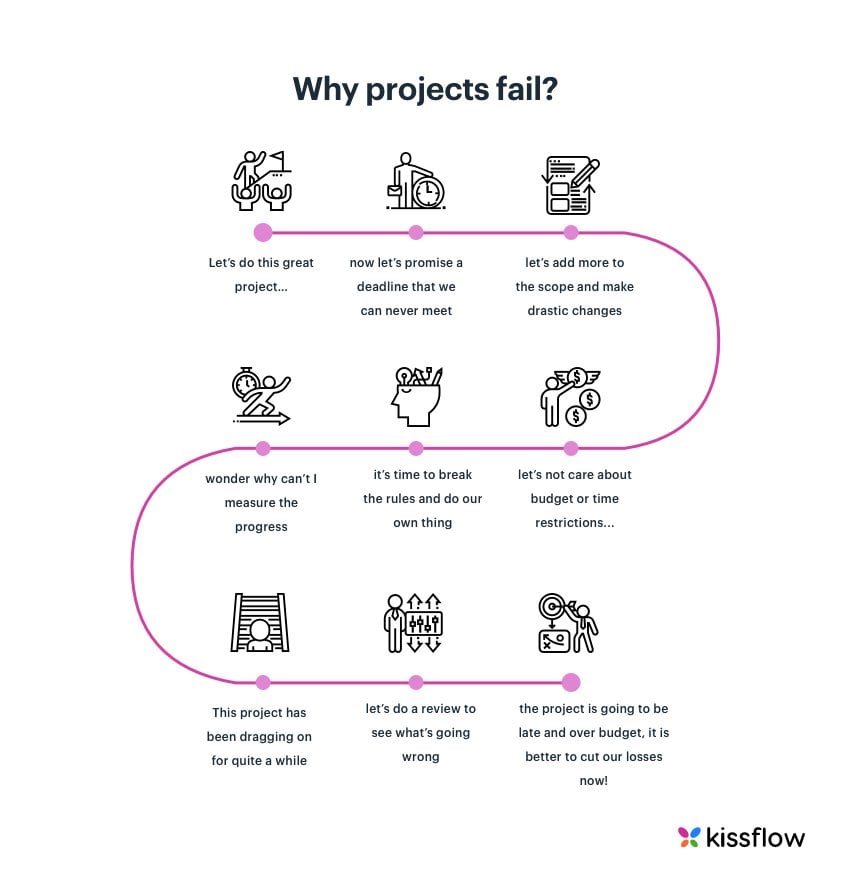 1. Skilled Resources Aren't Available
Every project requires resource estimates before it begins, and every vendor presents critical people facts and profiles as part of the bidding process to acquire a project. When a project is awarded, however, the picture changes.
Initial resource estimations and loading sheets are handed over to project managers as part of the sales handover process, but I've noticed that project managers frequently struggle to find the right skilled resources, so it's critical that the leadership team recognizes the importance of timely provisioning of planned/skilled resources to avoid project delays or failure.
2. A Lack of Communication
The success or failure of a project is largely determined by the communication plan. Stakeholder information, such as name, role, phone number, email address, project team information, escalation matrix, and other dependent groups, should all be included in the plan.
The stakeholder, information detail, distribution methods, format, and frequency of information release should all be clearly established in the strategy. The project manager must develop a clear communication route to prevent the project from failing.
Effective communication is critical in any business to keep everyone on the same page, eliminate misunderstandings, and keep people engaged. By interacting with their team, project managers can foster a culture of trust, prevent disagreements, and bring out the best in their employees, all of which will contribute to successful project delivery.
3. Ignoring the Process of Change Management
Take a breather before making any major adjustments to your project, or even before looking for a technical solution. It's crucial to specify the phases in your change management approach. Any change management strategy will be strengthened by a thorough knowledge of change management concepts.
Regardless matter the scope of your project, change is unavoidable. Regardless of how excellent or awful it is, it must be carefully handled in order for the project to continue without interruption. Every project must have a change control procedure in place, and every change request must go through it, no matter how little.
The impact of the change should be recorded, authorized, and given to key stakeholders so that everyone is aware of the change's influence on quality, cost, and schedule. Any leader entrusted with change must make it a priority to align their staff with the vision. Communication is essential for ensuring that everyone in the team is on the same page.
4. A project manager who is inept
The project manager is the first probable cause of project failure. A project manager who assists in timely project steering and provides strong, motivating leadership may go a long way toward ensuring a successful project.
The most common reasons given for project failure include "an incompetent project manager," "project manager unwilling to make decisions," "project problems ignored," "poor management by the project leader," "loss of control by the project manager," and "the failure of the project manager to delegate," "working as only a coordinator."
5. The Culture of the Company/Project
The political climate should not be used to foster company or project culture. Competence, expertise, professionalism, and honesty should all be supported. Team members will not be inspired to perform their best if it isn't. To properly accomplish the project, everyone engaged must contribute to their portion of it.
Any effort taken by project managers to shift project execution from a political to an objective and analytical environment will help the project succeed. This entails hiring and keeping the most qualified and productive employees.
Money is made out of knowledge. It is the responsibility of project managers to manage and encourage project activities such that they remain in a zone of peak performance throughout their lifespan.
6. A lack of well-thought-out planning
Project managers should be aware of the project's results and should be involved from the start of the sales process since this is crucial to the project's success. You are making things more difficult for yourself if you don't have a clear focus from the start of the process/project. This would result in erroneous calculations and haphazard planning.
7. A lack of management support/alignment of leadership
It's critical that top management remains fully involved throughout the project's life cycle. Participation in project update meetings, for example, indicates that they are willing to take necessary measures to address concerns highlighted by the project team, minimize project risks, and give leadership, all of which contribute to the project's success.
8. Prioritization that isn't acceptable
While some are better suited to projects with a limited number of criteria, others are better suited to projects with a large number of decision-makers. However, regardless of when it is completed, project managers must examine why a need is most essential from a business aspect and what influence it will have on the overall system, including if the new demand will bring value to the overall system or would be overhead.
Project managers, in collaboration with all relevant stakeholders, should lead the prioritizing procedure. Value, cost, risk, and improving customer experience, as well as stakeholder agreement and urgency variables, are all viable business concerns.
9. Stakeholder Analysis That Isn't Accurate
Stakeholder analysis is the first and most crucial stage in gaining support from others, and it is used by effective project managers. Stakeholder management assists them in ensuring that their initiatives succeed when others may fail. Stakeholder Analysis is broken down into three phases.
To begin, determine who your stakeholders are. Next, determine their power, influence, and interest to determine who you should target. Finally, using the Power/Interest grid, have a thorough knowledge of the most key stakeholders so that you can predict how they will react and how you may gain their support, which will lead to project success.
10. There is no risk management process in place
Many projects fail as a result of a lack of risk management as part of the project management process. I'm not shocked because I've worked on several projects where the risk log is produced at the start of the project and then forgotten about. Then, surprise, a perfectly anticipated circumstance occurs, and no one knows what to do.
It was recorded in the risk log, but no risk response was produced, resulting in a less-than-ideal project. My own opinion, based on my own experience, is that ignoring risk management in a project is a bad idea.
11. Inadequate Quality Assurance is number nine on the list
This is when the technicality enters the picture. When no quality assurance activities are planned and no systematic activities are undertaken to evaluate the quality of the development process or final deliverables, software projects frequently fail. This is due to the fact that many managers fail to plan adequate evaluations, tests, or checkpoints where quality may be validated. This includes code review.
12. How to Avoid Code Reviews
Assuming that testing will discover problems or that faults will be remedied more quickly if you know where the code is failing. As the inflow of errors during testing increases and the turnaround time for code patches increases, you'll only raise the danger of schedule slippage.
Code review aids in the creation of a reliable and high-quality product. Its goal is to look at crucial dimensions that may not be noticed during testing, such as code optimization and requirement coverage, in addition to catching code problems.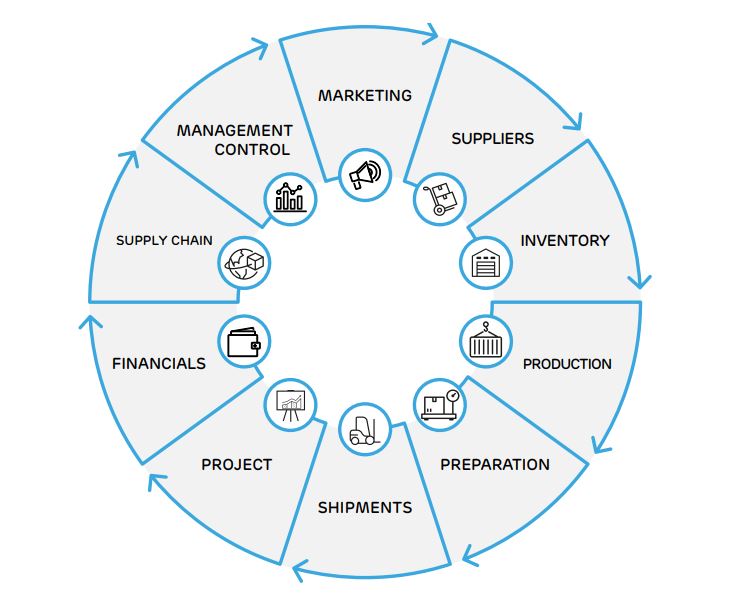 13. Collaboration among project team members
Project managers have the primary role of bringing the team together to accomplish a single objective. Forming, storming, norming, performing, and adjourning are the stages that most teams go through. As a project manager, having a strong grasp of these stages will assist you in steering a team from infancy to maturity, resulting in the necessary bonding.
If there is no unity among your team members, things can rapidly move from good to poor. Consider a situation in which everyone on your team is traveling in separate directions. Could you anticipate a happy outcome from this situation? There might be a variety of causes for this, ranging from personality differences to competing interests. They all work together to bring you one step closer to project failure.
14. Expectations that are unrealistic
It's critical to set reasonable expectations for all project members and stakeholders at the outset. If the project begins without individual team members declaring goals, they are likely to lose clarity and concentration sometimes along the way.
Individual team members must have one-on-one meetings with project managers to assist them to understand their roles in the project. Members will have a path to follow if goals are defined before the project is fully underway, preventing them from derailing the effort.
15. Problem-Solving Discussions
Internally condensing terrible news for a long time can only pave the way for an explosion later. It's great to do for a short while, but you'll need to draw it out, inspect it, feel it, and study it so you can figure out how to re-channel or transmute it into another type of energy.
We frequently confront the decision of whether or not to inform stakeholders of bad news. And we miss this fact all too often: clients have a vested stake in the project's success.
They have every right to be informed about any developments that may have an influence on the initiative's result. You'll wind up with a hefty object on your chest that won't move. You'll never figure out what it's all about. The issue is that we feel that discussing concerns would make us appear weak and that stakeholders will begin to criticize us for our flaws. Perhaps they do.
Stakeholders with a greater level of interest, who actually care about the project, and whom you are familiar with, will come out and assist. Because you have fewer items on your mind as a result of sharing, you will feel less stressed. This will also give you more room to think about fresh ideas and better plan things.
16. Project Management Tools/Framework Is Missing
A methodology or framework that includes project management tools is the foundation for successful projects. By automating tasks like task tracking and managing dependencies, project managers may improve the efficiency of their teams, boost accuracy, and save time.
A large proportion of failed projects are caused by a lack of methodology and structure, which results in inaccuracy and wasted time. There are a variety of project management frameworks and approaches (such as Agile and Iterative) that can help with timely delivery.
17. Project managers are less involved
Should project managers concentrate solely on project management duties such as reporting, cost tracking, and problem tracking, or should they also engage in ground-level assessment and design? There is no right or wrong response.
The success of even the largest projects is contingent on the performance of the tiniest components. Every detail has a seed that can determine whether you succeed or fail. Project managers on novice teams must be active in the specifics of critical activities. This will allow them to effectively manage the work and communicate the project's genuine status to stakeholders.
18. Use of Unfamiliar Tools
Tools are unquestionably necessary for project execution and success, yet new tools can sometimes contribute to failure. It can sometimes produce a slew of serious issues during the project life cycle, as the team must balance the learning curve of new technologies with the typical project chores and responsibilities.
Project managers should ensure that tools are not imposed on project team members only for the purpose of audit compliance unless the tools offer value and save time.
19. Prototyping Isn't Necessary
A misconception of given requirements or a misunderstanding of requirements can lead to defects. Even if the criteria are well-documented, they must be checked to ensure that they are understood correctly. Users can only see the discrepancies between what they expect and what is being developed through a visual walkthrough. To mitigate risks, feedback must be planned at various points during the project.
These feedback loops will enable you to detect gaps early and address them in a timely manner. A sketch, wireframe, mockup, and prototype are all different types of visual representations of your project's needs with differing levels of depth. Understanding the degree of polished output that each of these individuals offers will help to keep expectations in line and communication between all parties clear.
20. Adaptation – Constantly saying "Yes" to the customer
Many things might go wrong in a project, but accepting anything the customer says is a surefire way to fail. A stakeholder may appreciate your flexibility at first, but the consequences of likely timeline slippage and missed objectives will outweigh this later. Project failure is frequently caused by change. For a variety of reasons, project specs can be altered:
The scope of the task was modified by senior-level management; the client (if not upper-level management) changed the scope of the work; this isn't to mean that you should always tell consumers "no." Though you do that, people will feel as if their issues are unheard of. Perform homework and weigh the benefits and drawbacks of your decision before making it.
21. Efforts vs. Guesstimates
A "guess estimate," sometimes known as a "gut feeling," is based on intuition and previous experience. Even the most firmly held convictions, however, may be incorrect. An incorrect estimate might force a project team to work around the clock to fulfill a deadline. The project may be completed on time, but with a significant effort overrun.
Use the Function Point approach if time is of the essence. Function Points are units of measure for functional size as specified by the IFPUG Functional Size Measurement (FSM) Method, which is the most widely used worldwide functional sizing methodology.
The Project Manager is in charge of accurate and re-estimation once the transaction is completed. If efforts are estimated incorrectly or using the wrong tool, one of the three essential project criteria, cost, scope, or schedule, will be impacted.
Final thought
There might be a number of diverse, apparently unrelated reasons for a project's failure. However, it becomes evident that many of these factors are tied to project managers and their methods of execution (which may vary from project to project). Failure in the past should not deter project managers from trying again. Past instances of IT project failures allow us to highlight the important lessons that can be learned from identifying areas where IT initiatives are more likely to fail.
Changing the scope of a project impacts not just the cost, but also the timeline and resource allocation. One strategy to overcome all reasons is to integrate the project's many stakeholders and project team in a thorough planning process, maximizing input from multiple vested interests and widening the project manager's and team members' understanding, resulting in success rather than failure.
It is feasible to increase the success percentage of IT projects by focusing much more on general-management operations. Proactive managers can overcome those odds to master, even the most challenging project, with accurate planning, defined goals, clear assignments, and effective communication. They also require the support of the leadership team, which can help project managers complete more projects on time, within the allocated budget, and with expected benefits/outcomes.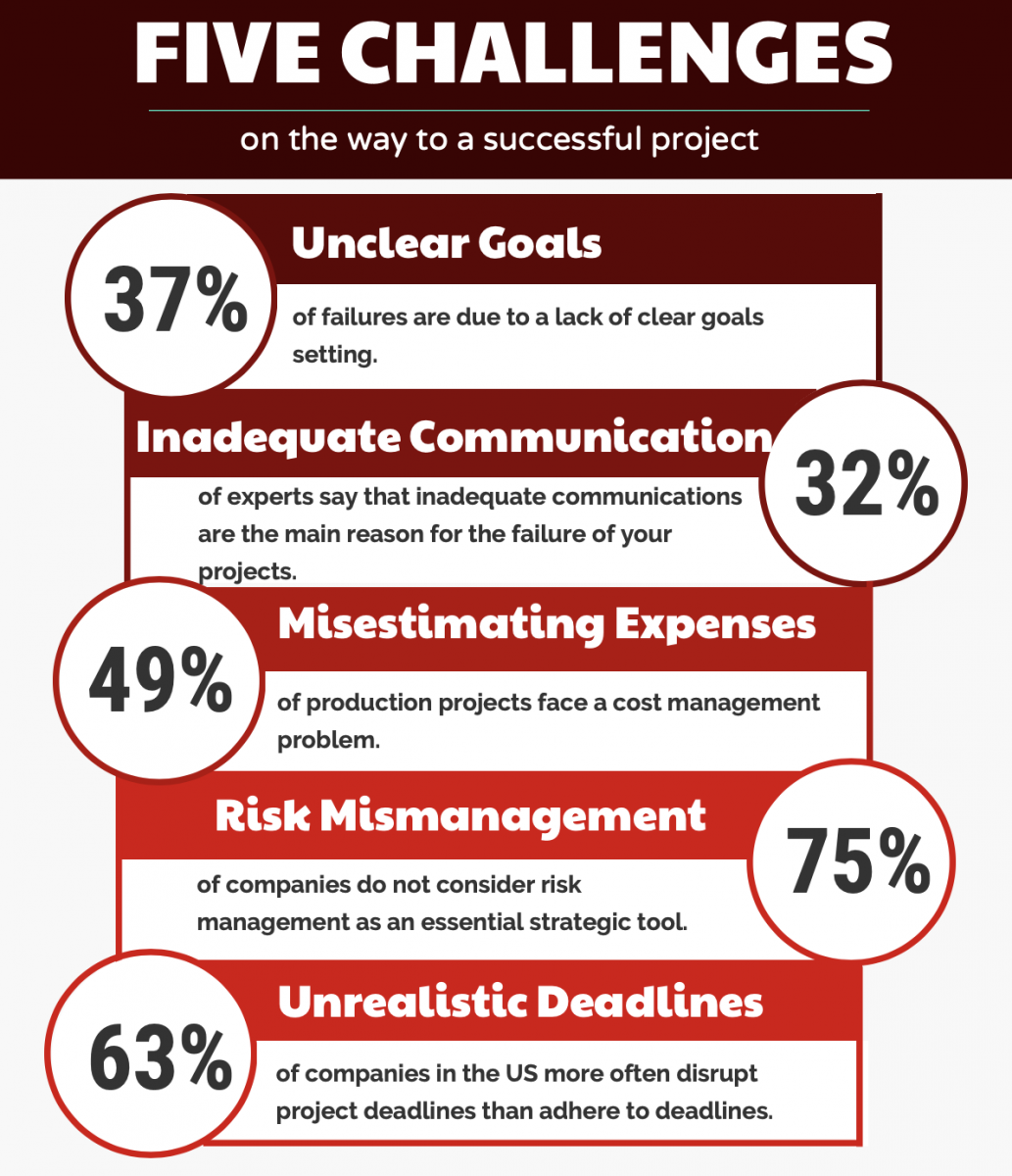 More Interesting Articles