(Last Updated On: May 21, 2022)
Before taking responsibility, everything you need to know about owning a cat. Many people who adopt stray cats from the street or a friend's cat are unaware of the full scope of what they must do for their pet cat:
Prepare their home for the arrival of their cat

Attend to their cat's medical requirements

Ascertain that their other cats are disease-free.

Look after their cat's bodily requirements

Introduce their cat to their live-in companions, children, and other pets in a proper manner.

Get ready for a positive bond with your new pet.
People who have never owned a cat have a misunderstanding of what a cat is: A highly clever, self-sufficient animal that requires daily love and affection but is not a dog and everything you need to know about owning a cat.
[read more]
Everything you need to know about owning a cat
Cats, like dogs, form bonds with people, although not necessarily with the person who has adopted them. They'll select anyone they want, much to the chagrin of the person who "picked them up" in the hopes of making a new buddy.

This is one of the many reasons why the first 24 hours are so crucial. During this time, your cat will pick whoever she wants to form a bond with.

It might not be with you until you know what you're doing.
Time
Spending time with a cat is essential and everything you need to know about owning a cat. One of the most common blunders made by busy individuals is failing to see that their hectic schedules prevent them from spending enough time with their newly adopted cats.

It's possible that your cat will flee as a result of this. If you don't spend time with your cat, she won't pick your home as "her cave." She'll go looking for another one, and you'll be reporting a "lost cat" in no time.

Alternatively, you may discover that the cat you expected to be a loving companion has formed a relationship with another member of your household…someone who does have the time to devote.
Money
Many people overlook the cost of owning a pet. They forget in their excitement to adopt a cat that they don't have the financial means to keep her.

They realize, much too late, that they lack the funds to purchase their new feline's basic requirements or provide her with the medical care she will undoubtedly require.

Many people disregard pet medical insurance, oblivious to the fact that the same problems that happen to people can happen to cats, and curing them can cost a lot of money. This might lead to their beloved pet being lost because the cost of saving her is "simply too costly."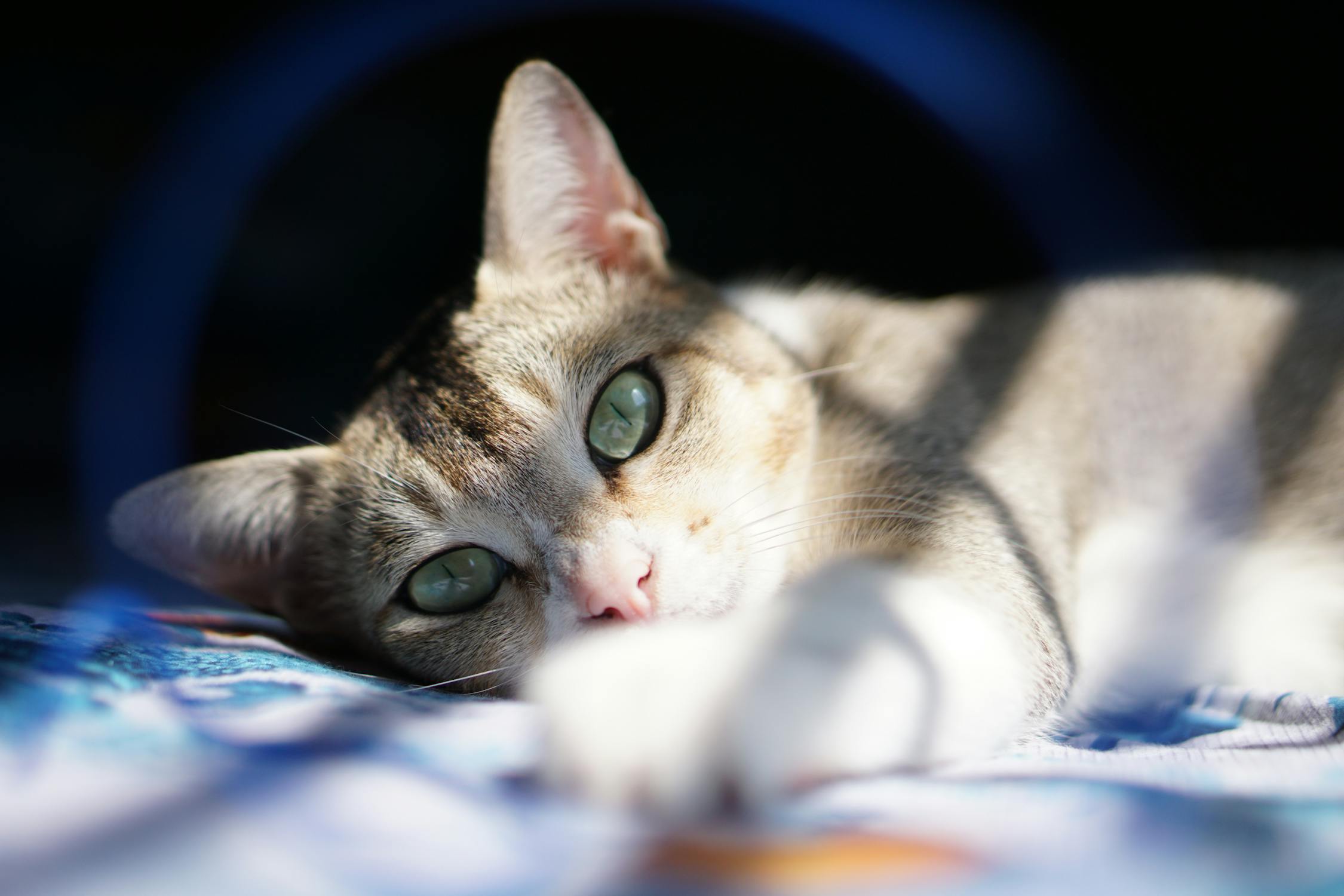 Medical requirements
Some individuals who adopt stray cats or cats owned by friends are unaware of the full scope of medical care their new pet requires:
A thorough medical checkup

A full vaccine schedule

Neutering or spaying
That adorable kitten you took home from a friend's litter will require a lengthy course of immunizations (along with boosters) spread out over several years. It's impossible to do everything in one day.

Failure in this area will very certainly result in catastrophe in the future. I understand. One of my kittens was missing a vaccine since I forgot to give it to him. It died of feline leukemia after I turned it into an outdoor cat. The narrative came to a very tragic conclusion.
Physical requirements of your cat
Will you have everything you need when your cat gets out of the carrier box for the first time?

Or will you realize you need these items later…and bring them in one by one, after your cat has defecated in the corner, began clawing the furniture, or engaged in some other forbidden activity for which you are unprepared? (And keep in mind that a cat is a highly obsessive animal…once she gets into a habit, it's quite difficult to get her out of it.)

It's critical to have everything you'll need when you get your new cat…and you'll need the essentials before you bring her home.
First impressions
So, when your cat initially emerges from her container, will she be attacked by every member of your family at the same time? Will she escape in panic, looking for the safest and darkest spot she can find when she does?

Or will you introduce her gradually… in order to minimize the stress and help her adjust to and feel at ease in her new situation?

Your method for doing so may determine whether your cat adjusts to your household instantly, within the following day or month, or whether it departs the house entirely.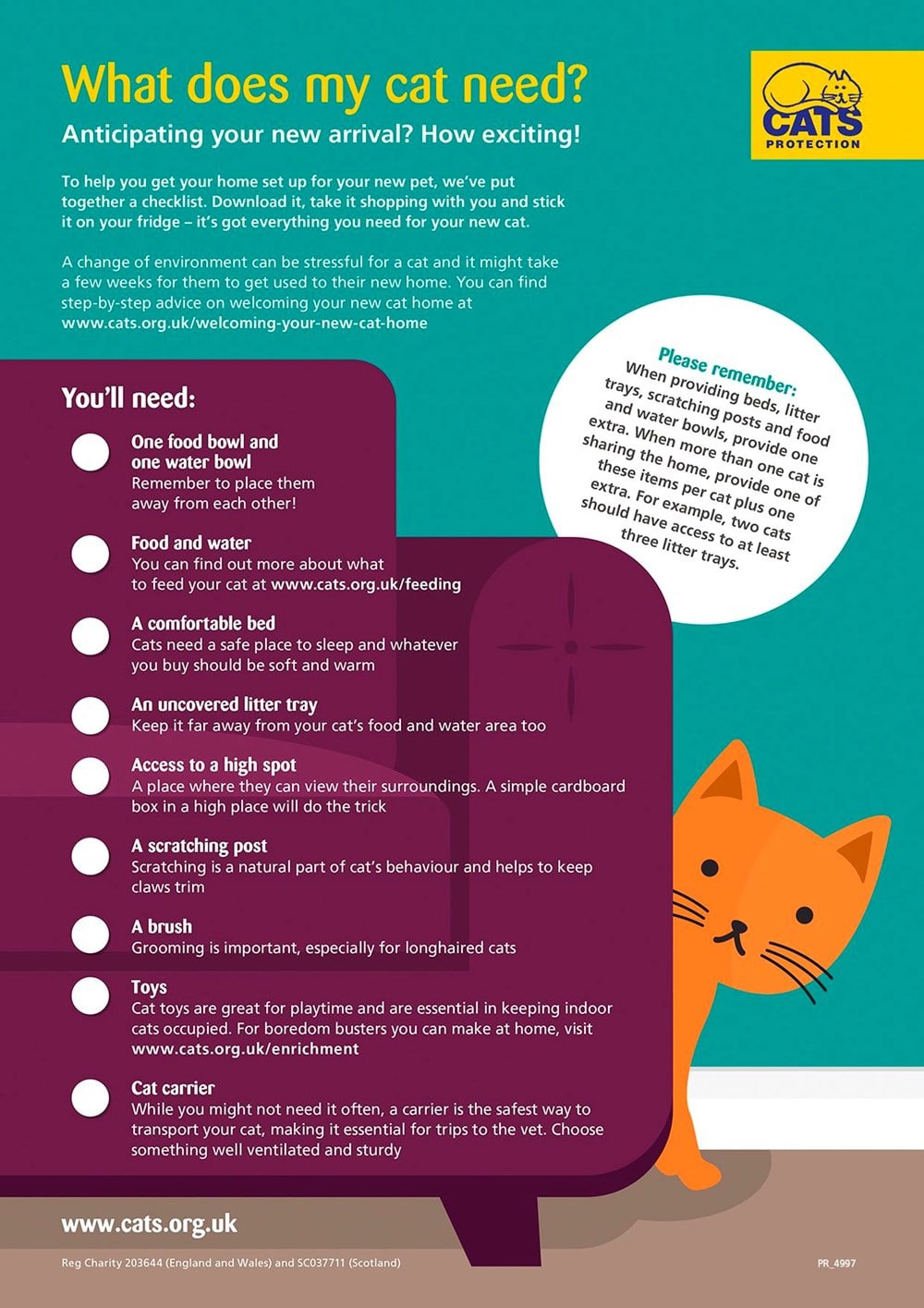 Preparation for future
If you managed your first introductions properly, do you know how to care for your new cat in the days ahead? Do you have any experience with allergies, special diets, washing, grooming, hairballs, cleaning urine, training and educating without frightening or alienating her, and a variety of other issues that cat owners face on a regular basis? Do you understand the risks of allowing her to live outside?
'Preparation is the key to success,' as they say, and nowhere is this more true than when it comes to cat ownership. If you are well-prepared, your adoption will most likely go off without a hitch.
I say most likely since each cat is unique. A cat may wish to hide for a time even with the finest preparation by a savvy owner. And if you find out that this is the case…
You must be aware of your options. Before taking this huge responsibility, you have to prepare yourself well and therefore everything you need to know about owning a cat.
More Interesting Article

[/read]