(Last Updated On: May 21, 2022)
How to train an outdoor cat to stay home? It has been a great concern for all to train an outdoor cat to stay home because this has been one of the most common challenges for many pet owners. In this article, I am going to talk about how to train an outdoor cat to stay home.
How to train an outdoor cat to stay home
Felines also have different personalities. It's true that some cats prefer to go and stay outside every now and then, while others, don't. There are some exceptions also. Whatever the situations are, it's a serious issue when you want your cats to stay home.
It is because the cat which used to stay inside from the beginning may be in danger when it goes out into the outer world suddenly. There is imminent danger out there. Running cars, predators, dirt, and what not!

The cat that stays outside for long may have other hygiene issues as you might be seeing the cat coming home with the dead mouse in its bite, or can fight with the neighbor's cat, and so on.


Considering all these, many pet owners prefer to stay home. In this article, we will discuss how to train an outdoor cat to stay home or bring back the outdoor cat home.
[read more]

All we need is to provide the cat with the correct training that we can provide on our own. First, let's find out the causes that inspire cats to go out. I think, out of curiosity, or for adventure, food, prey, or natural call are some of the reasons.
A cat enclosure unjust coles to the back or front yard will be good to limit the movement of your cat within the boundary. By staying in the enclosure the cat will be able to taste the outside view, as well as sunlight and other amusement.

You need to habituate your cats with the litter boxes during their private business. Fix the litter box in a particular and permanent place inside the home that the cat should be aware of before. Habituate your cat to use the litter box in order to encourage it to stay home.

Make the home environment funny, playful, amicable, and entertaining for the cat so that the cat feels motivated to stay home, instead of roaming around outdoors. Arrange an adequate number of toys, puzzles, climb trees, and harmonious.

Make the cat's home interesting, cozy, and attractive. Beautiful resting place, soft bedding, a colorful cushion, and a fragrant environment. When the cat will get the heavenly abode inside, it will have a tendency to stay home or return home.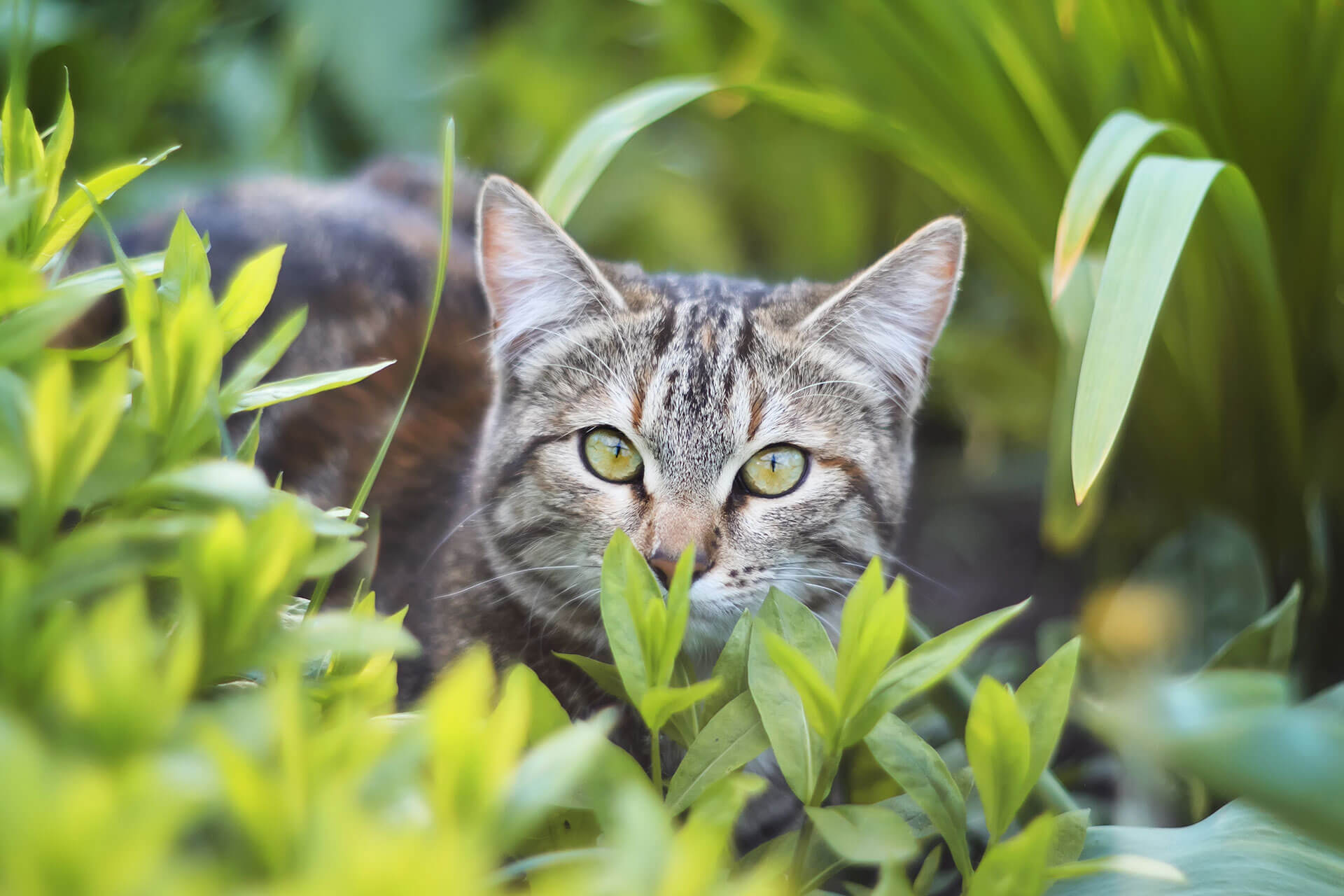 There should be adequate food and adequate water for the cat you have. Most of the time the cat goes out in search of food, so keep this in mind and provide the cat with belly full feeding. Also, keep arrangements for short-term food for instant serving no and then. Cats love to eat tasty and delicious food because of their sharp-smelling power.

Make your cat's staying home rewarding. As long as the cat will be staying home, give it appreciation and treats. Being inspired by the treat, reward, and appreciation, the cat will be staying home, or coming back home soon.
Small treats, fun toys, and puzzles are some of the motivating factors you can treat as a reward. Gradually, this will send a signal to the cat and it will consider going outside is not a positive sign to you.

Travel with your cat outside sometimes. It will be entertaining for the cat and the cat will love this trip with you to explore its outside world. You can also take the dog in case you plan to go on vacation or weekend with family or friends. Don't forget to take the cat outside with a leash and harness in order to keep control over it.

Utter "No" when the cat is about to go out in your presence. You can point a "No" signal with your gesturing finger when it looks back at you. When it listens to you, give it a reward. Gradually homestay habits would be infused in cats in absence of you as well.

To provide a touch of kitty green, cultivate greens such as Try planting grass, alfalfa, catnip, wheat, or oat grass in the indoor pot. The cat would be betrayed by this greenery and may be reluctant to go out for the same. By this, you can make quality time for the cat.

To grow curiosity of the cat inside the home, keep arranging some puzzles or new things every day. You can change the color of the toys, the pace of the fun, and so on, These changes will make the cat curious and be busy with new things inside the home, barring it from going away frequently.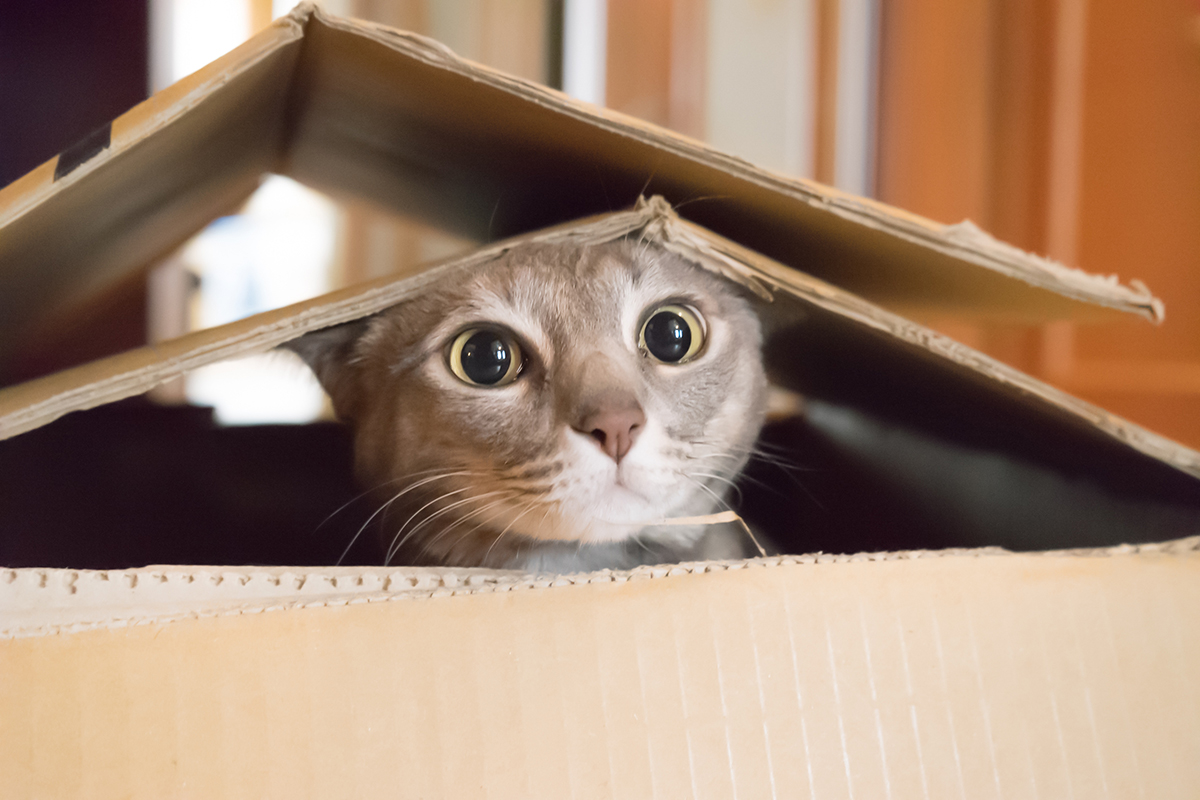 Cats love to stay in warmth and comfort. If you can arrange this inside, the cat may not be encouraged to go away, especially in the winter. And the winter habit would gradually be instilled in the summer as well.

For any health or behavioral issues, such as pestering behaviors, allergy, or scratching tendencies, you may ask your vet for a short-term medication or therapy.

You should leave the door ajar and set some alert like a coined can when the cat supersedes the boundary. Frequently coming and going kids set a significant reason for the cat to follow the same.

For the cat with extravagant nature, or adamant, you may arrange a short room, or case with adequate food, water, toys, and a litter box for some changes.

You will find your cat visiting outside in case it has not been neutered. You have to be patient in that case and take the mouse to the vet when it's 5 months old or more.

In case the cat is very rigid to change its attitude to stay outside. Gradually limit the time and decrease it proportionately. Reward the cat for compliance.

Keep the dog busy with a friendly attitude and be its companion when the cat goes out because of any other neighboring cats. When you will be able to create more adventure and charm inside, the cat will be encouraged to stay home.

Never be rude or go with physical punishment for the cat in any situation. It will nothing but create panic and will make the cat astray. Yet after all sorts of effort, if the cat is still persistent to go out, take care of its health at any cost.
I hope this article on how to train an outdoor cat to stay home was helpful to you.
More Interesting Articles
[/read]