(Last Updated On: May 21, 2022)
Understanding cat or kitten behavior is important for every cat owner. Your cat learned all she knows, good and bad, in the first few weeks of her existence. Furthermore, while she is trainable as she matures from a kitten to an adult, it becomes more difficult for her to modify her habits as she gets older for learning cat behavior. In this article, I am going to share some information that will help you understand cat behavior.
Understanding cat or kitten behavior
Is this why elderly cats appear to be grumpy old grouches? And why won't they get off of your favorite recliner without a ruckus for understanding kitten behavior? Maybe.
However, it is widely known that a kitten's initial weeks of life are when all of the important components of its physiology and personality are formed with the body language of the cat.
1. Physical Growth and Development
In terms of growth, the early weeks of a kitten's life are the most spectacular. A kitten will weigh approximately 100 grams when it is born (3.5 oz). Their weight should double in 14 days if they grow approximately 7-10 grams each day.
A healthy kitten will breastfeed every 1-2 hours and is fat, firm, and energetic. They prefer to nurse from a single teat, which they can locate by smell.
Their bellies are round when they're properly nourished, and they sleep well. They are not getting enough food and may be sucking air while they nurse if they are crying and moving about.
[read more]

The queen will lick the stomach and perineal region (the area just above the tail) before, during, and after feeding to induce urine and feces. For the first 2-3 weeks of her kitten's life, she'll do this.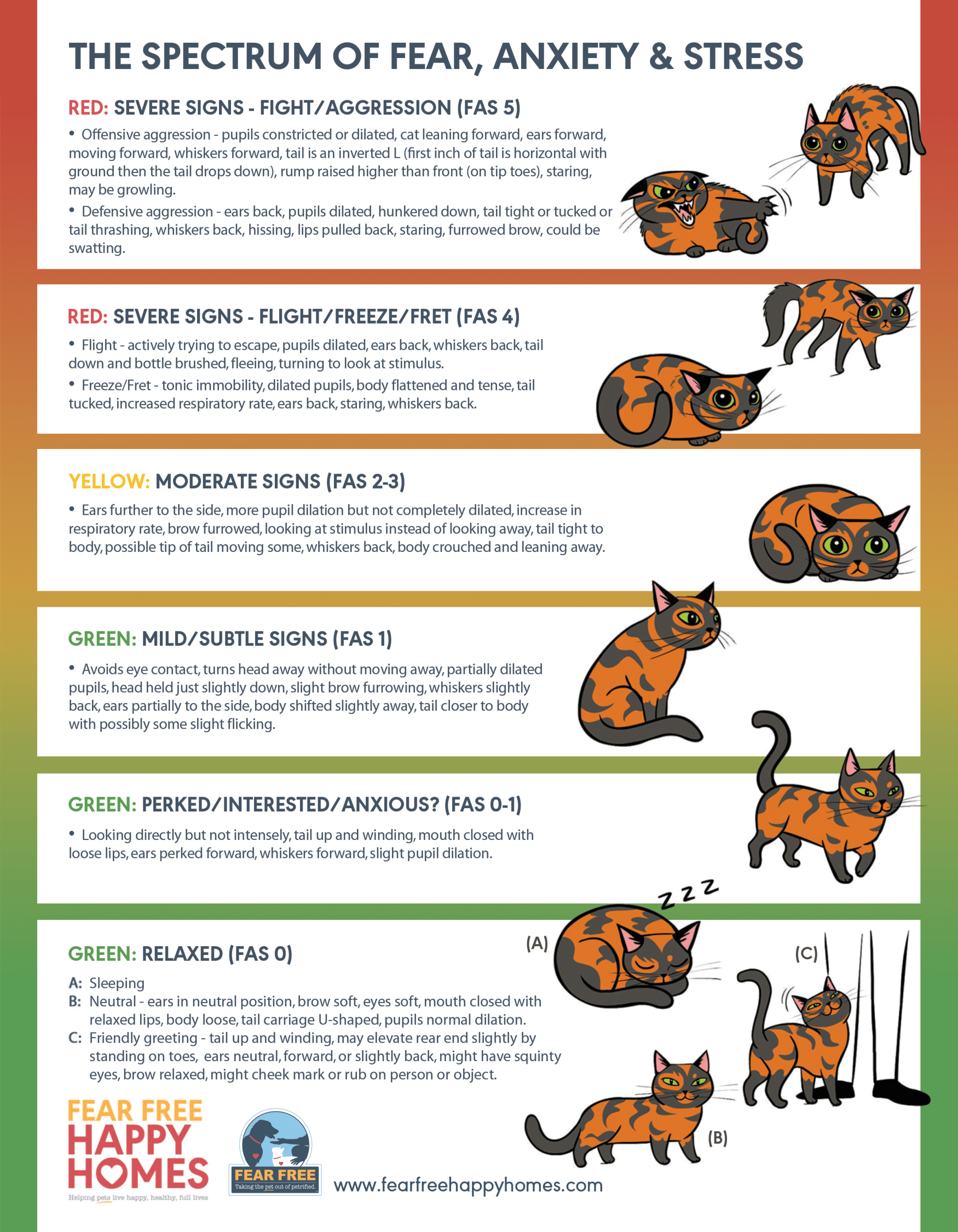 The kittens will begin to replicate their mother's feeding and drinking routines at the age of 3-4 weeks. Keep a small bowl of water nearby, and give them a sample of kitten mush, which is a blend of high-quality kitten food, kitten milk replacement, and hot water mixed to the consistency of newborn porridge. Begin by eating this combo three to four times each day. Initially, the kittens will investigate it, wander in it, and consume some of it.

Mom can then finish the dinner by herself. Reduce the quantity of milk replacement, water, and blending time each week by learning cat behavior. By the time the kittens are 7-8 weeks old, they should be eating dry food and drinking water on their own.

This growing timetable is similar to what wild kittens would go through. After they are born, Mom will breastfeed them for a while. She'll then go hunting for prey in her region, bring it home, and teach her kittens how to eat it.
She will later catch the game and bring it home alive to teach them how to hunt. Kittens must learn quickly since they are simple food and hence vulnerable to predators.

They must also learn quickly because Mom's area will not be able to provide food permanently. They'll eat more and more frequently as they develop. As a result, they must mature, go out on their own, establish their own area, and fend for themselves with the body language of cats.
2. Socialization and Personality
Cats are not totally loners, despite their solitary nature. Kittens don't have a developed feeling of personal space or territoriality while they're young. To keep their body temperature regular, they'll curl up in a ball with themselves or with mom. If they become too heated, they will spread out a little.

They'll start to establish their own private areas for resting or sleeping as they grow older and their bodies gain the capacity to sustain themselves, but they'll still play with one other. In the wild, their mother will ultimately cease feeding them. She'll reclaim her domain by driving her brood away or chasing the now-adult kittens away.
They'll now have to build their own territory and restart the cycle. Domestic kittens may desire their own personal space, but because food is plentiful, they will have fewer protective territorial impulses toward one another.

They'll claim your home as part of their territory, but not the cats or other animals who live next door to understand cat behavior.

They'll stalk and play when they're still kittens to improve their balance and coordination. This is the place where cats learn predation and fundamental survival skills, which has allowed them to survive for thousands of years. As adorable as the game appears to be, it is crucial to the species' survival.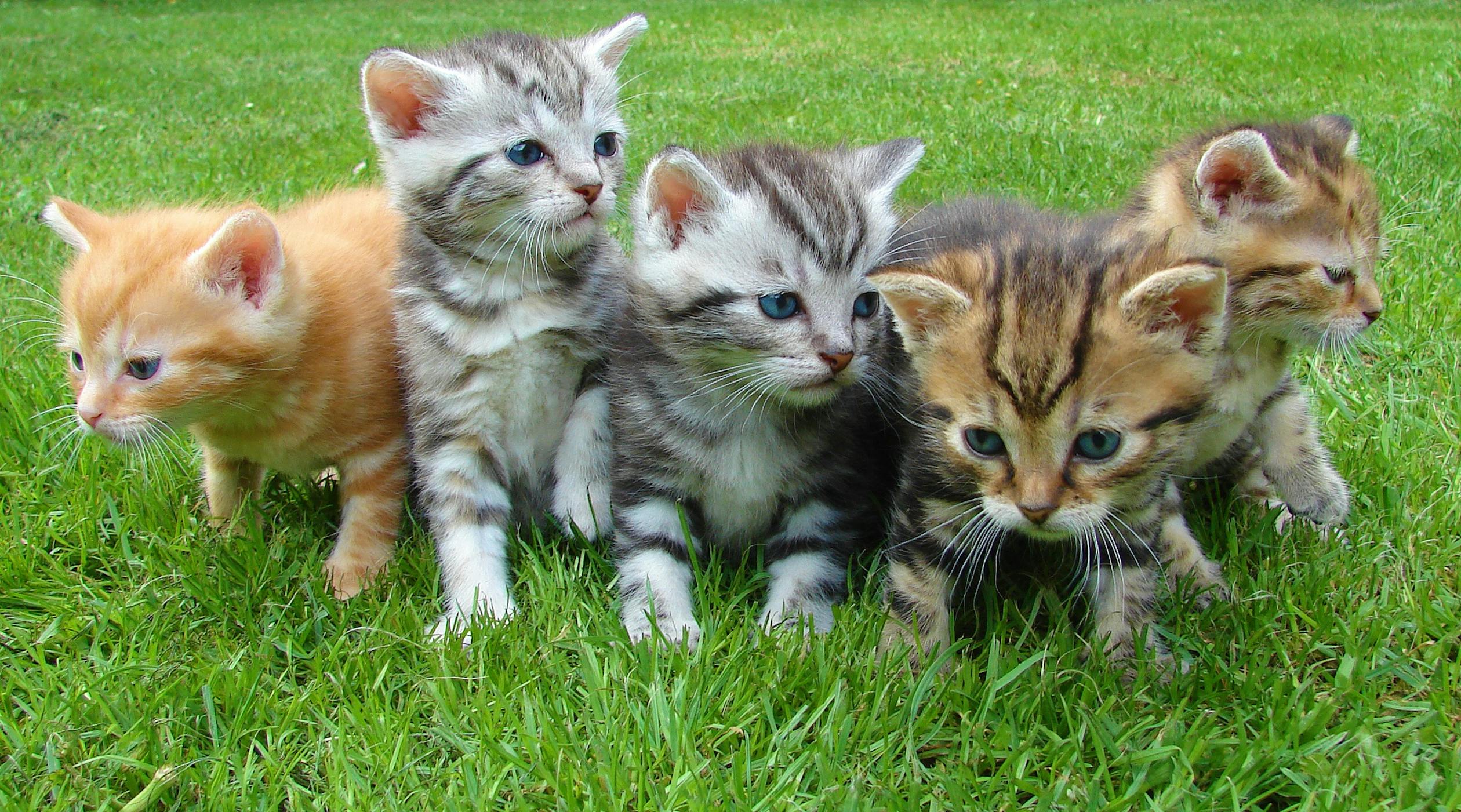 3. How do kittens learn
While kittens are young, they will learn a lot and you too understand cat behavior. Consider the following scenario:

They will prefer the food they learned to consume as a kitten, whether in the wild or as domestic offspring, as an adult. They'll be less fussy as adults if you offer them a range of meals (quality kitten food from various sources such as chicken, beef, shellfish, lamb, and so on). As adults, wild kittens who have only been fed mice will pursue mice as their primary source of food.

They'll learn how to draw lines to demarcate territory and personal space. Kittens reared in confined spaces, such as a cage, will be unable to do so as adults and may look frightened, unable to create or detect boundary lines.
It may be theirs or someone else's. Their personal space will be quite limited, making her afraid and easily intimidated, and she will readily hide or assume protective postures.

As previously stated, stalking, wrestling, biting, and chasing are all play behaviors that are linked to the development of predation skills. In the wild, an individual cat's success is determined by how effectively she learned these strategies as a kitten, particularly the ferocity with which they are used for understanding feral cat behavior.
When the Queen brings live prey home to teach the kittens how to kill and consume prey, she performs an essential role. The kittens may first play with the prey, but they'll quickly learn what they're intended to do and begin to link the prey with food.


Other than farm cats or other kittens who may acquire this "on-the-job training," domestic kittens anticipate their food to emerge in a dish from you.
Although they will maintain the impulse to use the stalk, hunt, kill, and consume' predation tactics, they may not refine them. As a result, they may stalk but not capture, kill but not eat, or kill but not devour any prey that catches their eye.
And, because domestic cats create a kitten/Queen bond with their human counterparts, you could receive a unique presence in the shape of a field mouse, lizard, or squirrel from them for your understanding of feral cat behavior.
4. How to handle a kitten or cat
Handling kittens that are born into your home will help them socialize with people and other pets. The majority of Queens will let you take her kittens straight immediately. Just don't bother her by leaving them with her.
To avoid damage to the kitten or the kid, young children should not touch kittens without adult supervision. Stroking, caressing, grooming, and medicating kittens will acclimatize them to these stimuli so that they will be tolerant of them as adults.
When a kitten is young, the presence of dogs, birds, gerbils, fish, or other pets will educate them to be unafraid of other creatures (and not to think of them as food).
Of course, like with everything in life, the idea isn't foolproof, but it is typically correct. Observing and intervening in a kitten's actions with care is always beneficial, with the emphasis on the word 'careful.'
5. Punishment is not the right way
Punishment is not an option when it comes to kitten training. Do cats understand punishment? Cats have no concept of punishment and link it exclusively with the punisher, not with the 'wrong' conduct.
They'll develop a dread of you and continue to engage in 'bad' activity. When a cat or kitten has an unpleasant experience connected with a specific behavior, training is most effective.
Placing adhesive tape over the edge of a sofa where the kitten is scratching, for example, will be an unpleasant experience for the cat, and the impulse will easily be transferred to a scratch post nearby.
This is something she'll remember for the rest of her life. If you scold or shout at her, she'll remember it and scratch where she shouldn't. Then, when you enter the room, hide from you to make you realize do cats understand punishment or not.

Simply said, whatever your kitten learns as a kitten is what you'll have to live with for the rest of her life. And there's no guarantee that such taught habits or behaviors will change.
It's reasonable to believe that both juvenile and adult cats can be trained. After kittenhood, that's your sole practical option for changing undesirable behavior.
Nonetheless, her kitten experiences are responsible for 99 percent of who she is as an adult. And if she's a kitten in your house, you're responsible for a lot for understanding cat or kitten behavior.
More Interesting Article

[/read]