(Last Updated On: May 21, 2022)
Which is better cats or dogs? Pet dogs and cats are two common pet options accessible to us, but which one is perfect for you? From their personalities to their outward behaviors, cats and dogs are polar opposites, and if you want to know which pet is perfect for you, you'll need to understand more about these fascinating creatures. In this article, we will be going to discuss which is better cats or dogs!
Which is better cats or dogs
I'll go over the benefits and drawbacks from my own experience, which should help you answer the question, "which is better cats or dogs?" Let's find it!
How Much Do These Two Love Each Other?
Pros for Dogs
Dogs always look to be content, regardless of the situation. If you get a puppy when it's small and give it plenty of affection as it grows older, the dog's attitude should be joyful and loving, which is precisely what owners want. Dogs are affectionate, loyal, and just enjoyable to be around.
[read more]

In fact, I don't believe dogs can experience any other feeling except delight! Dogs certainly feel guilty when they do something wrong, but other than that, they are always full of optimism, which may be contagious at times. Imagine getting home from a long day at work, plopping down on the couch, and being welcomed by your cheerful animal buddy that just wants to make you happy. How thoughtful of them!

Dogs, on the other hand, might become overly reliant on your attention at times. Maybe you just want to go home and rest without interruption after a hard day at work, but a dog may still try to smother you for a pat on the back.
Dogs also have a propensity to get envious of other dogs that receive any kind of attention, and they may retaliate if you don't show them the same level of affection. I had a Poodle that would pee in unfavorable areas, although knowing it was wrong because she was upset or jealous. That was a vicious dog. However, this annoying trait is not shared by all dogs.

Advantages of Cats: Unlike dogs, cats have several emotions! They're also a lot more self-sufficient and conservative. Cats will always have affection for their owners, but they will only exhibit it when they feel like it.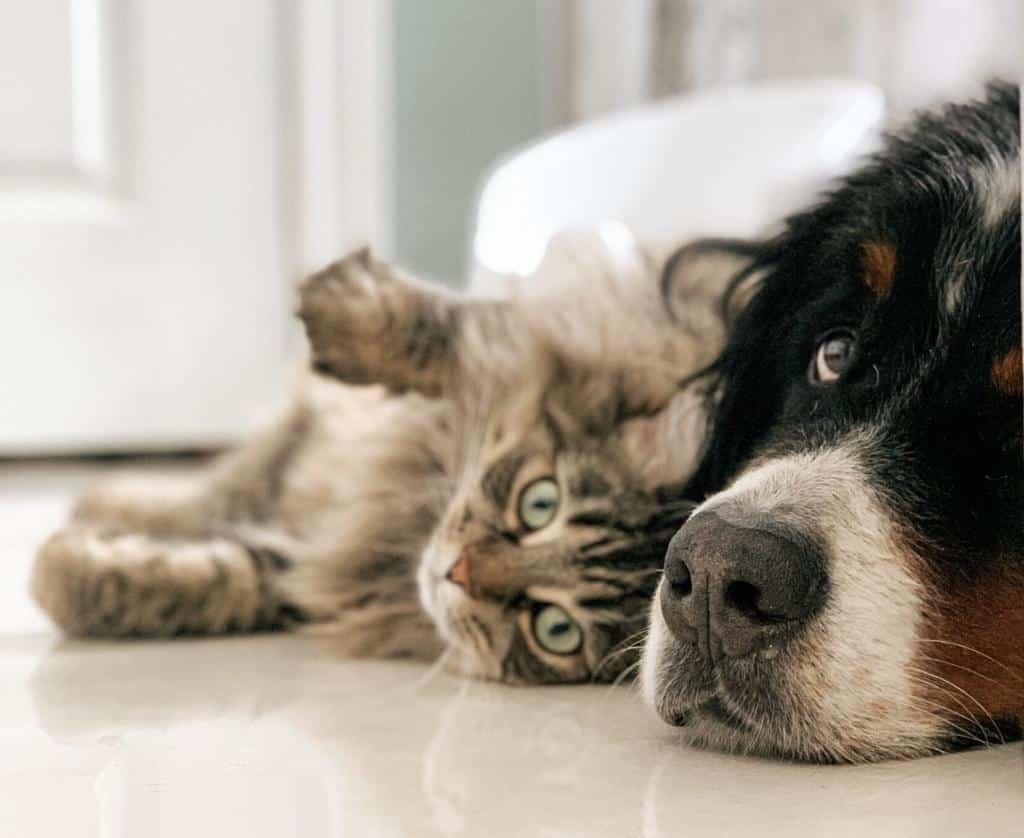 After a short nap, a cat could wake up and say to themselves, "Well, I feel like receiving some attention now," and stroll up to you and begin rubbing up against your legs while purring. When they sound like little car motors, you know the cat is in a happy mood.

Then there are instances when you try to pet them and the cat just says, "Yeah, whatever, thanks I guess."

Alternatively, the cat may be in a particularly lethargic mood and will refuse to respond to your actions. Nobody can predict how a cat will behave since its behavior is unpredictable. You have to "earn" their respect and attention, but that's not a bad thing. Plus, when you're working, cats won't annoy you as much.
Cons for Cat
A cat's attitude is inconsistent or arbitrary, which is a concern. There are times when you simply want a nice pet to come to sit on your lap or next to you, and cats will do exactly that, but not all of the time. What I'm trying to say is that cats aren't as devoted or as eager to obey as dogs are.

Here's an illustration: When a dog learns his name, he will react immediately when called. A cat, on the other hand, will choose to either listen or ignore you when he hears you calling. The cat will even turn to face you, admitting that he has heard your call, before closing his eyes and returning to sleep. What a jerk! Cats will occasionally listen, but only if they are in the mood.
Take away
Personality is a matter of desire. People like loyal and affectionate dogs, but they also appreciate creatures who can be restrained.
Messiness – Are Dogs and Cats Clean Or Messy?
Dogs' Advantages: Well, you know, um… Okay, dogs aren't exactly the cleanest creatures on the planet. The good news is that you can toilet train dogs, and teaching them to use the restroom outdoors is both convenient and less stinky for your home.
For the most part, that's all I have to say on the good side. Most of the time, dogs will take care of themselves, but you will probably need to give them a wash every now and then to keep them clean.
Cons for Dogs
First and foremost, if you haven't already, you need to toilet train your dog! Otherwise, the dog will pee or defecate wherever it wants, which is disgusting. On top of that, dogs have been known to chew on wires, shoes, and anything else that may be found on the ground.
Wires that have been chewed through are rendered completely unusable by the equipment they were powering. Depending on the type of appliance, it may need to be replaced, which may cost money. The same may be said regarding footwear.

You may solve this problem by purchasing cord covers to hide any exposed cords. Make sure the coverings are tough enough to keep gnawing at bay. Put the shoes in a closet if you haven't already. Also, have a few chew toys on hand for your dog to satisfy their chewing desires; it will save you money in the long run.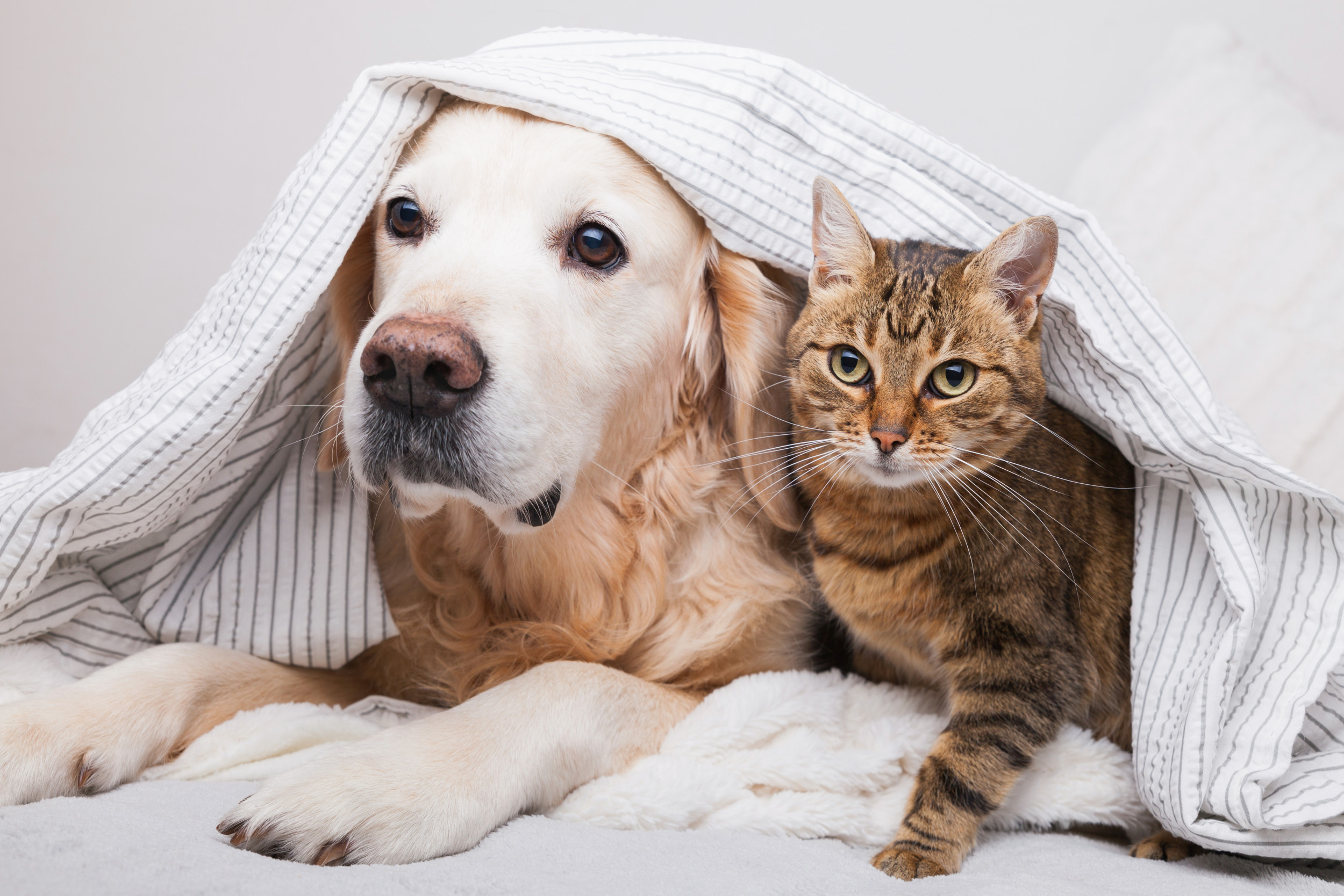 Pros for Cats
Cats, in keeping with their independent nature, clean themselves frequently. It's a normal part of a cat's day. To assist clean and grooming their hair, they have tongues with a sandpaper-like roughness. Cats seldom need to be bathed due to their regular cleaning, which is fantastic.

Most cats are already housetrained; all you need to do is place a few litter boxes throughout the house and leave the rest to them. Isn't that convenient? You can even let a cat out and they'll take care of it, even burying it when they're done. Cats are extremely tidy creatures.
Cats have disadvantages until they vomit up a nasty hairball. The constant vomiting is a big disadvantage for cats. Some cats do it more frequently than others, but the cat will eventually develop a hairball as a result of their continuous cleaning, and you will have to clean it up! It's a little revolting at first, but you'll grow used to it.

Spaying or neutering a cat as soon as feasible is also essential. It will keep them from spraying pee all over your house. The earlier you start, the better. It's the absolute worst if your cat develops a spraying habit.

Cats, of course, have a proclivity toward clawing furniture! Scratching poles can be purchased to discourage this kind of behavior. It is most beneficial to place the posts near the piece of furniture.
Take away
Cats are cleaner than dogs, although they can be messier if they are not spayed at the appropriate time. Self-cleaning and instinctive potty training, on the other hand, are two extremely useful sanitary characteristics to have in a pet.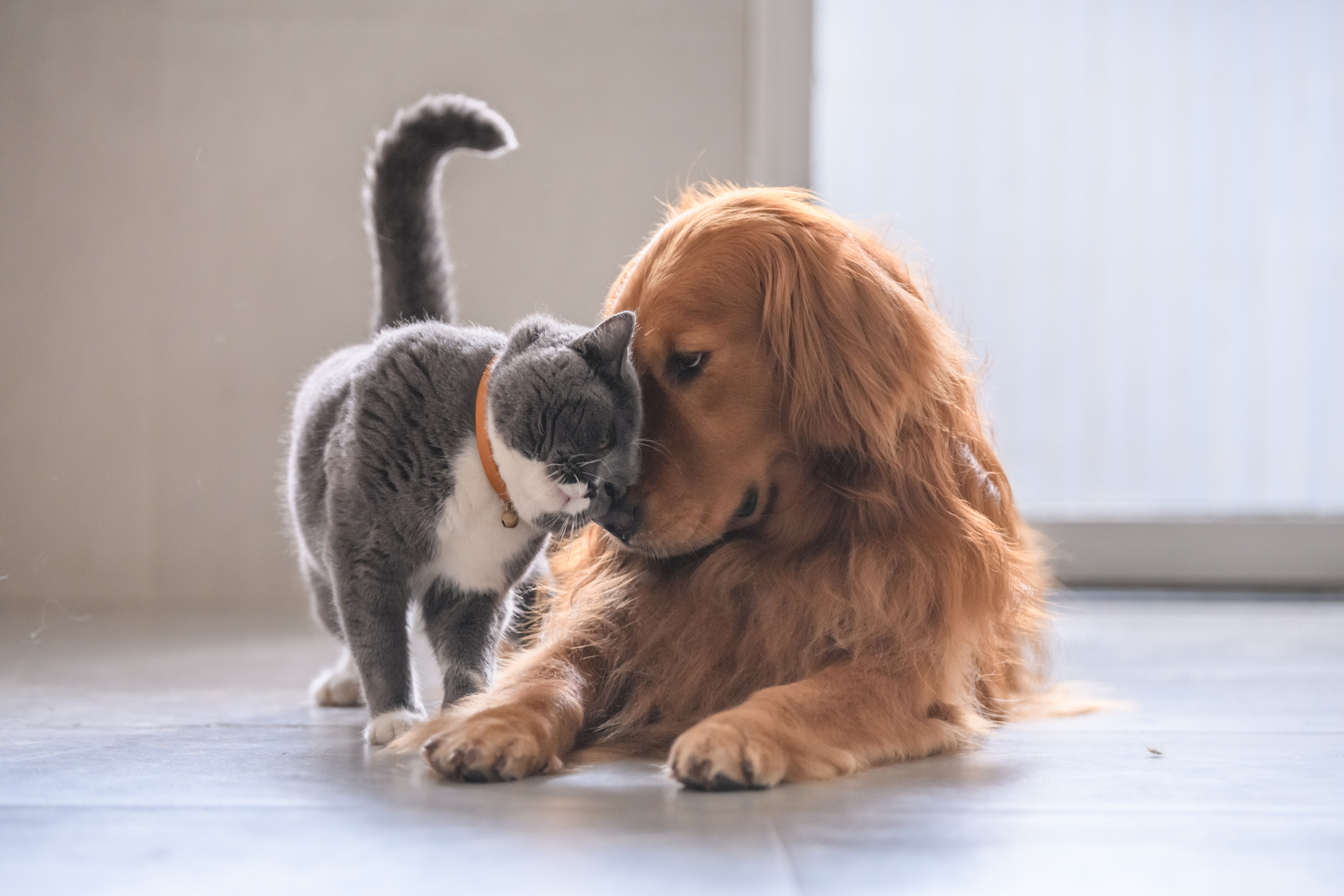 Is it more fun to play with dogs than cats?
Pros for Dogs
To put it simply, a dog's readiness to listen allows you to perform more interesting things with them, which may be a lot more fun for certain people. You may train a dog new tricks such as sitting, rolling over, and acting dead, which are all amusing to watch for you and your family.

Dogs also like going for walks in the park to get some good exercise or playing fetch. Unlike cats, dogs are undeniably funny creatures, and the majority of the enjoyment stems from the owner's interaction with their pet. I'll explain further down.

Cons for Dogs
Fun is derived from an active and pleasant attitude, which dogs thrive at. If you're searching for a fun pet, dogs seldom let you down. In this aspect, I can't think of any serious drawbacks.

Cats are fascinated by the simplest of things, despite their ostensibly sophisticated attitude.

If you've ever reared a kitten, the capacity to occupy themselves with anything is the first thing that comes to mind. It's the fascinating and entertaining self-entertainment of a cat.
Pros for Cats
My cats will scratch at rugs as if they were alive, wrapping themselves up inside and clawing at the hairy mat. They'll also chase their own tails in circles until they become dizzy, at which point they'll pause for a few seconds and repeat the process! Cats will stalk bugs in the home, lurking behind cover and pacing themselves towards the unwary insect, then crouching down and shaking their behinds back and forth until eventually pounced.

It's amusing to watch, and you'd be amazed how adept cats are at catching bugs.

You may join in the fun and interact with a cat if you want to. A single piece of string is all you'll need. Cats, on the other hand, can't resist the chance to play with a piece of string. Even if you wake a cat up in the middle of the night and show them a string moving frantically in front of them, they will immediately get alert and begin to play with it.
Cons for Cats
While cats will entertain themselves with basic things, teaching them tricks will be difficult. Going for walks is another option. Or experimenting with objects that aren't strings or string substitutes. But oh well!
How Much Are These Pet Dogs and Cats Going to Cost Me?
Dogs: A dog's typical cost varies and is usually determined by its size. Larger dogs, such as German Shepherds, will require more food, whilst tiny puppies, such as Maltipoos, would require far less. The more food you purchase, the more expensive it becomes. Flea medicines, chewing toys, cord coverings to safeguard electrical wires, and a new sparkling pair of shoes if they get chewed up are all possible canine costs. Pee pads might be expensive if your dog isn't potty trained for the outdoors.

Cat: Cat expenditures include dry food, flea treatment, litter boxes and litter (unless the cat is let outside all of the time), and maybe hairball medicine if they have trouble getting a hairball out.

Hairballs are rarely an issue for cats since dry meals have a special component that helps lubricate the hair. Don't forget scratching posts for the cats to scratch; they're far less expensive than furniture!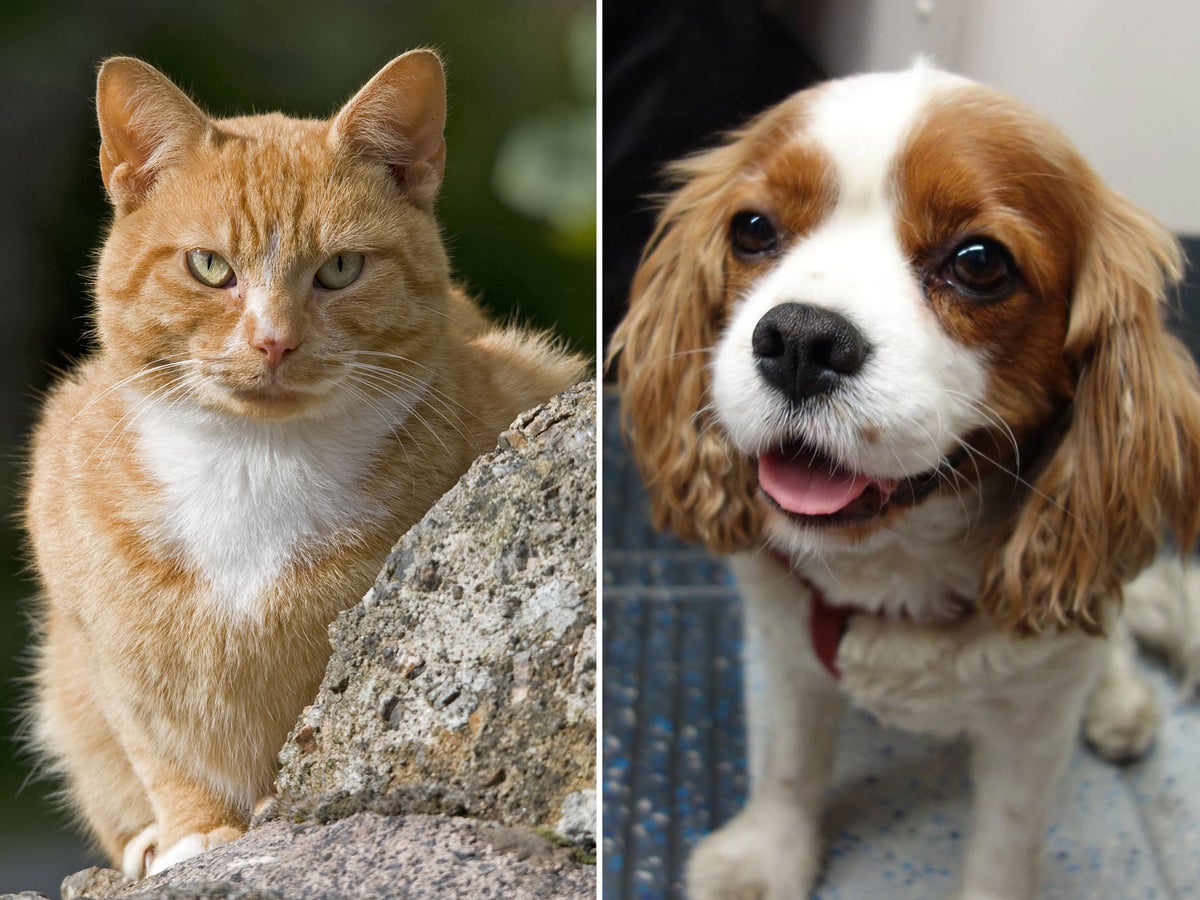 Is anyone shocked that both cats and dogs require money to care for? If you purchase a larger breed of dog, it may cost more.

So there you have it! These are the advantages and disadvantages of having a pet dog or cat. They all have their own set of issues, but I believe it's a decision you won't regret making if you can see past them and choose a pet with a personality that closely fits your own. Now, have you decided which is better for you, cats or dogs?
Take away
There are two distinct types of amusement at work here. Dogs are more eager to learn and play with their owners, which is enjoyable. Cats, on the other hand, are more ready to entertain themselves, which is entertaining to the owner.

More Interesting Article

[/read]